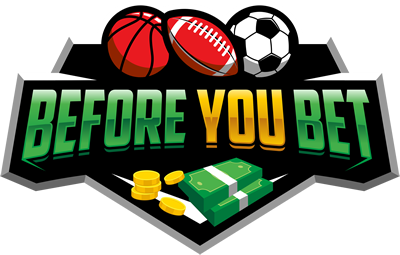 Best Australian Sports Betting Sites
Best Australian Sports Betting Sites
Finding out what the best Australian sports betting sites are is an important first step in successful punting. Australian betting websites have many different attributes that make them an attractive prospect to take your business. Some betting sites may have the best odds, but not a lot of betting markets. Others may have a huge amount of betting options, but the odds are a little worse than some other Australian betting sites.
Below is a list of what Before You Bet considers the best Australian online sports betting websites. These betting websites offer the best combination of great odds, lots of betting options, safe and secure financial transactions and are easiest to use. Be sure to check out each individual site's review and cash in on all the bonus offers available by clicking on the banners shown in this article.
Ladbrokes Australia
Ladbrokes Australia is one of Australia's newest sports betting websites, but since they launched in 2013 have proven themselves to be one of the best in the business. If you sign-up to Ladbrokes Australia through Before You Bet you can also score a special enhanced $500 Australian betting bonus.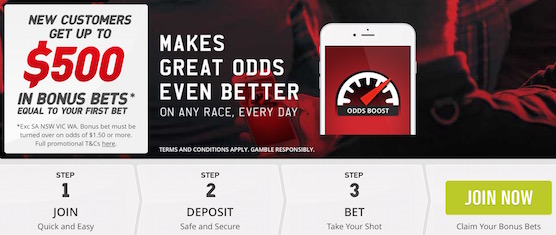 Ladbrokes Australia is owned by Ladbrokes UK, which is one of the biggest bookmaking agencies in the world. They offer some of the best betting odds in Australia and have made game-changing business decisions such as offering the Ladbrokes ATM card which allows punters to immediately withdrawal their winnings from any ATM in the world.
Find out more: Ladbrokes Australia Review
TopBetta
TopBetta are becoming a big player in the Australian sports betting market, listing on the Australian Stock Exchange and launching an industry-adopted 'Global Tote' product. They are also easily the most unique sports wagering option available in Australia. Not only do they offer all the regular horse and sports betting options, they also feature 'betting tournaments' which pit punters against each other in events that run like poker tournaments instead of against the bookies.
Apart from being able to take part in a unique punting experience, TopBetta also offer great betting specials and lots of markets to keep all kinds of bettors interested. TopBetta is a must-try experience for all Australian punters!
Find out more: TopBetta Review
Bookmaker Australia
Bookmaker launched in Australia in 2012, but since then have been aqcuired by Ladbrokes. They are a great offering for those punters looking for a huge amount betting markets, great promos, solid customer service and an all-round pleasant betting experience.


Because they are owned by the same company, Bookmaker and Ladbrokes feature the same odds and betting markets, but each site has their unique special offers and bonuses such as the enhanced bonus thorugh Before You Bet when you sign-up with the code 'BYB400'. Be sure to check out Bookmaker as they are certainly one of the best Australian sports betting sites.
Find out more: Bookmaker Australia review
CrownBet
Crownbet is one of Australia's newest online sports betting website, but will be familar to some punters as a relaunch of 'BetEasy'. The company is headed up by former Sportsbet CEO Matthew Tripp and is owned by James Packer's Crown Resorts, so you know their is plenty of experience here.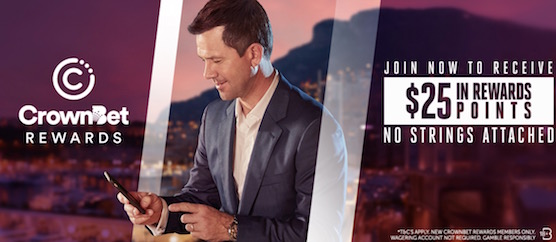 As a new site, Crownbet are clearly eagre to please. They have been offering some of the biggest and best promotions in the country, with lots of free bets for various sporting and racing offers. Crownbet also offer a great deposit bonus for new Australian punters. Thanks to Before You Bet you can also find a special No Deposit Sign-Up Bonus! CrownBet are the only betting site in Australia offering a special like this!
Find out more: CrownBet Review
UBET Australia
Any Australian who punts in Queensland, Tasmania, South Australia and the NT will be very familiar with UBET as they run the brick and mortar totaliser's in those states and territories. UBET are a subsidiary of Australian gaming juggernaut the Tatts Group and so are a much-trusted local betting site.
UBET are one of the few Australian betting sites that offer features such as rewards points, so they are a great option for those who want to get a little something back for their loyalty. UBET has everything you need to begin betting online and are certainly a solid option for new punters.
Find out more: UBET Review
Sportsbet
Sportsbet is one of the largest, oldest and most popular sports betting sites in the country. They are well known for huge amounts of marketing at some of the biggest sporting events in Australia and often run multiple free bet and money back promotions on lots of different sports. You can get an enhanced $501 bonus at Sportsbet if signing-up through Before You Bet.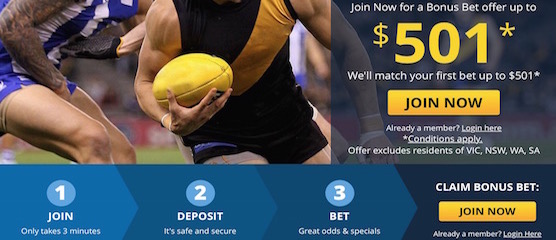 Sportsbet was formed in 1993, but really started to grow into a sports betting juggernaut when the company was taken over by Matthew Tripp in 2005 (now CrownBet CEO). Tripp quickly expanded Sportsbet from eight employees to 250 before eventually selling the company to Irish gaming giant Paddy Power. Sportsbet are well trusted and offer great products like the Sportsbet Cash Card which allows punters instant access to their winnings at any ATM in the country.
Find out more: Sportsbet Review
William Hill Australia
William Hill Australia launched in 2015 as a rebranding of Sportingbet and has quickly established itself as one of the biggest brands in Australian online sports betting. William Hill Australia offers punters a huge amount of options and great bonus offers. William Hill's regular sign-up bonus is $200, but you can grab an exclusive giant $502 bonus at Before You Bet.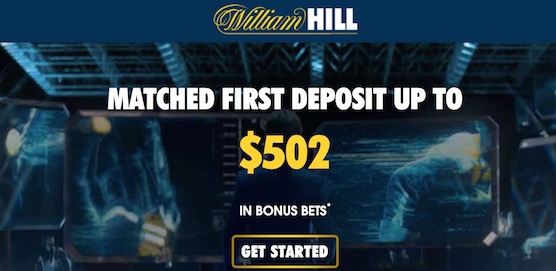 Before the rebranding, UK gaming giant William Hill aqcuired Sportingbet in 2013 and since then have grown from strength to strength. Anyone who has a TV or has been to a racing or sporting event in Australia has seen William Hill Australia's aggressive marketing campaigns which include having cricket legend Shane Warne as a spokesman. William Hill Australia is a solid option for punters wanting a safe and secure betting experience and lots of options.
Find out more: William Hill Australia Review
Palmerbet
Palmber is one of Australia's newest online sports betting sites. Started by Sydney racing family the Palmer's, Palmerbet launched in August of 2013 and since then has established itself as the best new players on the Australian market.
As they are so new to online sports betting, Palmerbet has been aggressive in offering great odds, lots of markets, and plenty of promotions and bonus offers. Palmerbet also happens to be one of the only wholly Australian owned and operated betting websites. Through Before You Bet you can claim an enhanced $500 bonus when signing up through our links and using the promo code 'MAXCASH'.
Find out more: Palmerbet Review
BetStar
BetStar was established by the famous Australian bookmaking family the Eskanders in 2007 which makes them one of the older online sports betting websites. Since then, UK wagering giant, and one of Australia's best betting sites, Ladbrokes acquired BetStar and has grown them into a great option for local punters.

BetStar offer great odds, lots of racing and sports betting options, along with services such as the BetStar ATM card and many promotions to keep Australian punters happy.
Find out more: BetStar Review

Luxbet
Luxbet was launched in 2008 and is a subsidiary of Australia's oldest and largest sports wagering company Tabcorb Holdings, or better known as, the TAB. With so much experience in the racing and sports betting industry, you can be guaranteed with Luxbet you are punting at one of the best Australian online sports betting websites.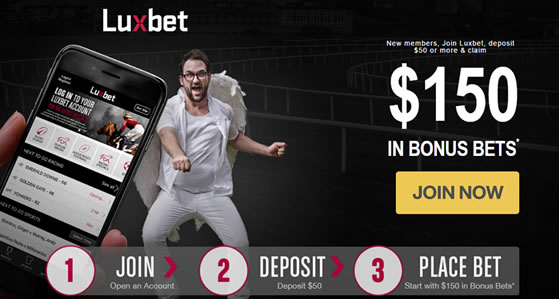 One great thing about Luxbet is that they offer some solid bonus bet offers for Australian customers. Right now, you can receive a massive 300% / $150 bonus which makes it one of the best value bonuses in the country.
Find out more: Luxbet Review

Betfair Australia
Betfair, based out of the UK, is one of the largest and most respected brands in the online sports betting industry. Betfair Australia was first launched in 2005, five years after their parent company started in the UK. They are known for giving "power to the punter".

What seperates Betfair Australia from others websites is that it's a sports betting exchange as opposed to a bookmaker, which allows punters to set the markets and odds and consequently the ability to back and lay bets. This means that Betfair Australia often has the best betting odds in the country. Punters would be crazy to not have a Betfair Australia account. If they don't, then there is a $200 bonus refund offer available.
Find out more: Betfair Australia Review

Unibet Australia
Unibet Australia launched in 2012, but their parent company Unibet is one of the biggest gaming companies in the world so you can be assured of a professional and safe experience when punting at Unibet!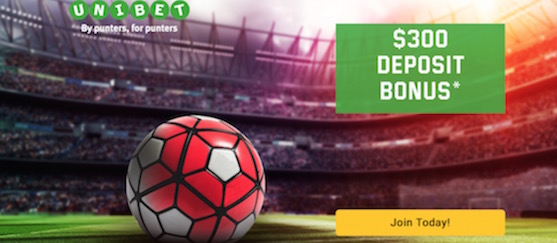 If you love betting on a mixture of European and Australian sports, but with some of the best customer service and betting software of any site in the country, Unibet Australia is the site for you - that's not to mention their great sign-up bonus and regular special offers.
Find out more: Unibet Australia Review

MadBookie
As one of the newest sports betting sites in Australia, MadBookie are clearly very eagre to please and that can be seen with their range of betting specials and bonuses - they also happen to be a Australian owned and operated.

One aspect that separates MadBookie from the competition is their attention to detail when it comes to customer service. They have a hands on approach that the bigger sites just can't offer. Also, apart from that special you see above, punters can score some great promo offers when signing up through the links Before You Bet!
Find out more: MadBookie Review
_ _ _
Editor's note: Take care when signing up to new sports betting agencies. Be sure to read all terms and conditions of any bonus offers, deposit/withdrawal requirements and identification verification on each respective site, as some of the information on this page may be outdated. Before You Bet will do their best to keep this page up to date, but takes no responsibility for any information on this page being incorrect.
Always remember to Gamble Responsibly.