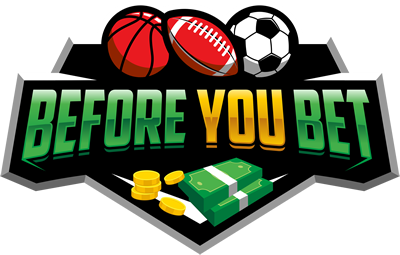 Bet365 Australia Review and Bonus Offers
Bet365 are one of the largest and most trusted online gaming companies in the world. Bet365 launched in Australia in 2012 and have grown to be one of the most popular sports betting websites amongst serious Australian punters thanks to their excellent range of markets, competitive odds and comprehensive live in-play stats. Find out more about Bet365 Australia promotions with our full Bet365 Australia review.
BET365 AUSTRALIA REVIEW
New users of Bet365 Australia will immediately notice that the betting interface is one of the best and easiest they have used. The layout is very simple, with punters choosing the event in the column on the right, the betting options appear in the middle and a betting slip on the right hand side. It may not seem the most advance, but the flash-based betting website runs silky smooth and allows you to place you're online bet very easily – not much more you could ask for!
Like most of the big Australian sports betting sites, Bet365 offers a large selection of betting options and different sports. There does seem to be a focus on betting on horse racing, with the default home page featuring the next races to jump. Bet365 also excel here in that they offer the "Bet365 Best" which basically sees punters start with the Bet365 fixed odds price of the horse, but if the bookmaker's starting price or the final dividend of the three national totes is greater, then you will be paid out the highest possible odds.
Bet365 Australia do offer plenty of markets and competitive odds for most Australian sports like AFL betting and NRL betting and also have a great range of world sports. Considering their UK roots, it's not too surprising that Bet365 also offers a world-class selection of Soccer betting and other more UK-centric sports including darts and snooker.
The place where Bet365 excels above all other Australian sports betting sites definitely has to be in their extensive live stat tracking and live streaming of sports. No matter what the sport, if you have a bet, you will either have the option to live stream the event or check out Bet365's built-in live stat interface which is just as good, if not better, then each specific's sports own live stat service.
Bet365 recently updated their website to remove the Flash interface, and instead use a more standard HTML5. This interface is sure to be far more user-friendly, reducing load times and provide a more satisfying experience for punters.
One issue with Bet365 is the reports that some punter's action is limited or accounts are banned for winning too much. This practice is somewhat (unfortunately) normal in online sports betting, but Bet365 does have a reputation for restricting winning accounts.
Bet365 offers a wide range of financial transaction options so deposits and withdrawals to and from your account will be a breeze.
Bet365 Australia – Positives
* Great horse racing betting options
* Competitive sports betting / horse racing odds
* Massive range of sports markets worldwide
* One of largest and most trusted sports betting companies in the world
* Fantastic live streaming / live stat tracking of results
Bet365 Australia – Negatives
* Known to limit action / ban winning accounts
* No signup bonuses

18+ only. Terms and conditions apply for promotions. Please check the T&C's carefully and please gamble responsibly.
Editor's note: Take care when signing up to new sports betting agencies. Be sure to read all terms and conditions of any bonus offers, deposit/withdrawal requirements and identification verification on each respective site, as some of the information on this page may be outdated. Before You Bet will do their best to keep this page up to date, but takes no responsibility for any information on this page being incorrect. 
Always remember to Gamble Responsibly.