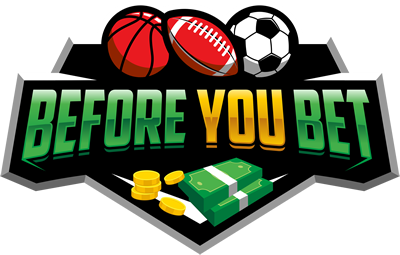 How to Bet on eSports in Australia

Welcome to an in-depth write-up, featuring out eSports expert Optimus Crime, as he delves into the often intricate world of eSports betting. What this guide will hopefully do is give you a better idea of where to find the best markets, how to find the markets, and what to look out for when having a punt on the world of professional video gamers.
What is it all about?
If you're only just waking up (seriously, it's been around for years now), you've probably started to hear about eSports more and more in the public limelight. With increasing amounts of money being poured into the world of video games each year, it was only natural to expect that sooner or later, there were options to start betting on it. And if you're a keen-eyed punter, you'll also realise how much value there is in it as the bookies are only starting to adapt.
Esports, basically, is the professional world of video gamers. Paid higher than some major sports stars, you can guarantee it's here to stay, and will only increase dramatically over time.
Esports does not cover every single game under the sun, however (sorry Age of Empires enthusiasts), but rather covers the most popular MULTIPLAYER games being played currently. This can often mean keeping up-to-date with the latest AAA gaming titles, and can become quite confusing. The markets ALWAYS focus on what's popular, and as is the same with gambling, you can guarantee the markets go where the money is.
Where do I get involved?
Generally speaking, there's no one bookie that fits this need. With most of the big ones adapting quite quickly for eSports, there is a huge variety of markets offered, different odds available, and differing times as to when these markets are available. This isn't your NRL or Football (with markets opening up a while before an event), but rather what I classify as 'adaptive' markets.
The bigger the tournament, the earlier markets are released, and vice-versa. If you're keeping an eye on certain finals matches, you can often expect these markets to open up a good few days beforehand, however never presume this. Sometimes you'll find the markets opening up mere hours before the event, so unless you're one to constantly refresh your betting apps, a lot of the time people will miss out.
In Australia, there are two major bookies that seem to offer the largest variety of eSports markets. While ones such as Ladbrokes and Sportsbet will sometimes offer eSports markets, they are often quite limited in WHAT they offer, if they even bother jumping on board. If you're looking to get involved in eSports betting regularly, you'll find that CrownBet and Bet365 are the two major ones that cover everything from Counter-Strike: Global Offensive right down to Hearthstone, and usually with good time frames to jump on.
Where do I look for markets?
When markets initially go live, you'll often find they are limited to a simple 'head to head' win market. Never fear, value-hunters! The closer it gets to the actual game, the more the markets open up. For example, 48 hours before a match you might be limited to 'head-to-head' win only, but within 12 hours that will have changed to include a variety of markets including map score, team scores, overs/unders etc.
A big one to pay attention to in eSports is market shifts. Being a relatively new betting market opening up, the odds posted initially will often change dramatically as new information is made available e.g. team roster changes. While I encourage you to wait for the further betting options to open up, you'll often find that sometimes the best value can be made in the initial hour or two of the markets being open. An example of this is:
Team A (the favourites) opens up at $1.85 for the win, but within a few hours will often skew to $1.25 for the win. Jumping on early can be fantastic for the initial dollar value, but don't panic if you didn't get the jump on early; the other options will still provide value.
The markets will always be found under 'eSports' on the bookies. If you go through CrownBet you'll find they categorise according to the game being played, i.e. League of Legends, and then narrow it down further with the tournaments being played, i.e. 'LCK Korea'.
If you regularly punt on sporting events, eSports should be treated no differently. Covering everything from first map winners, first kills, overs and unders, treat it exactly the same as you would with any other sporting event.
This is a lot to take in… Can you give me a short version?
I do suggest reading it all to get a better understanding, but here's a few key points to take away from this.
- Depending on how big the event is, markets can open up either days before, or hours before, it's all about knowing which ones are the big ones
- CrownBet and Bet365 are the best bookies for eSports betting in Australia (although most will offer different events every now and then)
- More betting options (map score, total games etc) will begin to open up the closer you get to the game date. Keep an eye out there for some great value
- Research, research, research! If you need to find out more information on where to find previous results, tournament results and game information, check out: http://esportlivescore.com/
Otherwise, I hope everyone learnt something in regards to tackling eSports betting. As always, there's no one correct way to bet, and what works for some may not be easy for others to understand. Practice makes perfect (although, please don't lose your life savings throwing down on random Chinese matches at 2 in the morning), and if you can grasp how the markets work, you'll have a huge advantage over everyone else throwing down.