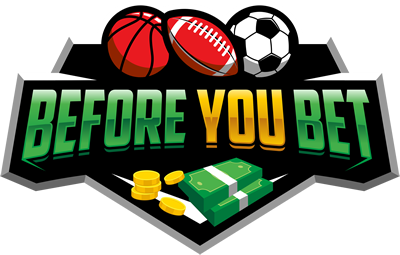 Best Australian Daily Fantasy Sports (DFS) Sites
Best Australian Daily Fantasy Sports (DFS) Sites
Similar to the growth of betting when it first became available online, daily fantasy sports (DFS) has boomed over the last few years and it is beginning to take off in Australia.
Daily Fantasy Sports involves competitors selecting a team from players of that sport under a specific salary cap and as they compete during their match they will gain or lose points depending on their performance. At the end of the fantasy tournament the competitor whose combined players scores the most amount of points will be the winner.
Before joining a daily fantasy website, it is best to have an understanding of what each site has to offer. We have listed the best daily fantasy sites in Australia and offered a brief description and links to the review pages of each DFS site.
Draftstars
The revolution and growth of Daily Fantasy sports in Australia continued at the end of the March of 2016 when Foxsports launched Draftstars and became official partners with CrownBet and the AFL. Draftstars is looking likely to become the largest DFS site in Australia and with FoxSports and CrownBet behind the venture you know they are going to be hard to beat.

Draftstars currently runs DFS contests for the NRL, NBA and AFL. Their AFL contests are easily the largest in the country as they run several turnaments each weekend, sometimes with combined guaranteed prize pools in excess of $80,000.
Draftstars use software provided by US-based company DraftDay. The software is of a world-class and makes navigating the Draftstars website easy and enjoyable and makes Draftstars the benchmark when it comes to DFS n Australia. Draftstars are also one of the few DFS sites in Australia to offer a deposit bonus.
Find out more: Draftstars review
MoneyBall Australia
MoneyBall was one of the first daily fantasy sports websites specifically for Australians. It has tournaments that are held for the AFL, NRL, EPL, A-league, NBA, NFL and Cricket - which means it offers the most extensive range of sport categories.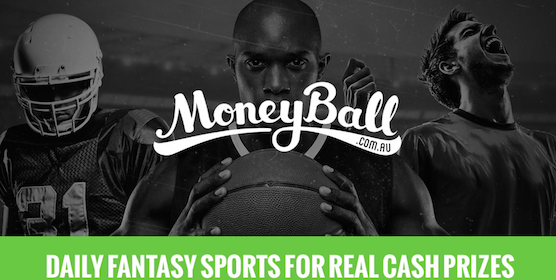 MoneyBall allows you to enter contests against either your friends or the wider MoneyBall community and you are required to select your ultimate fantasy team for either a full weekend of games or just for one day using a salary cap. The tournaments entry fees range from as little as $2 and can be $100 or higher.
MoneyBall also offers daily guaranteed tournaments on the NBA ranging from $2,000 to $4,000, while over the weekends there are NRL and AFL tournaments with guaranteed prize pools from $2,000 to $7,000! The entry fees into these tournaments are either $10 or $20.
Find out more: MoneyBall Review
FanSports
FanSports launched early in the 2016 AFL and NRL seasons and have quickly established themselves as one of the Australian Daily Fantasy sites to keep an eye on.

FanSports currently offers DFS tournaments for both the AFL and NRL with buy-ins ranging from as little as $2 up to $10. FanSports also run quite a few free-to-enter tournaments that allow their customers to give the FanSports platform a go without having to commit to making a deposit.
There are guaranteed prize pools for many FanSports DFS tournaments, especially for the marquee AFL and NRL games on any given weekend such as Friday Night Footy in the AFL and the biggest games of the weekend for the NRL. FanSports doesn't only offer single game DFS contests, they also offer entire day contests and entire weekend or round games.
Find out more: FanSports Review
Fantasy Games Australia
Fantasy Games is a relatively new Daily Fantasy site to launch in Australia and it is continuing to grow as it offers a range of sports including NBA, A-league, NRL, AFL, EPL and Cricket. As Fantasy Games is one of the newest DFS sites, the guarantees on their site aren't as large as MoneyBall, but the positive is that you will be playing against less opponent and more likely to reach the cash.

A massive plus for Fantasy Games is that they are currently one of the few Daily Fantasy sites in Australia to offer a bonus when signing up. New customers will have their first deposit matched with a bonus bet up of 25% of the amount you deposited up to $400. Therefore, if you deposit $400 as a new member on Fantasy Games then you will be credited with a $100 bonus bet.
Fantasy Games has an innovative visual DFS platform when selecting your players whilst when the game commences it has unique in-game features and score tracking.
Find out more: Fantasy Games review

_ _ _
Editor's note: Take care when signing up to new daily fantasy sports sites. Be sure to read all terms and conditions of any bonus offers, deposit/withdrawal requirements and identification verification on each respective site, as some of the information on this page may be outdated. Before You Bet will do their best to keep this page up to date, but takes no responsibility for any information on this page being incorrect.
Always remember to Gamble Responsibly.