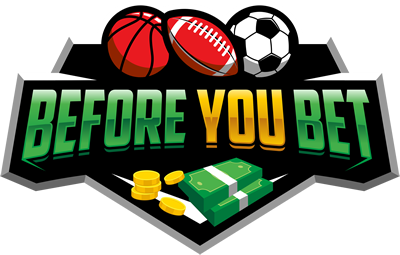 TopBetta's Global Tote Now Available for Better Odds & No Winning Limits
Thu, 04/05/2017 - 9:53am, admin

TopBetta will launch their innovative Global Tote wagering product just in time for customers to have punt on 2017 Warrnambool Cup Day.
In it's most basic terms, the Global Tote is a new centralised tote product which will provide larger returns to punters, and more importantly - with no limits on those who win.
While it may not be clear when you place a bet on a normal tote, there is actually 17%-25% of the pool being taken out before the winners are paid. This makes tote betting at most of the regular online sports betting websites relatively uncompetitive.
With TopBetta's Global Tote, a maximum of 12% will be taken out of the pool. This means a greater portion of the pool goes to those who backed a winner, which is even more appealing when coupled with the fact there will be no limits on those who win.
"This is such an exciting product to be offering our clients," TopBetta CEO Todd Buckingham said prior to the Global Tote's launch.
How to Bet With TopBetta's Global Tote
Those who already have a TopBetta account will be able to start accessing the Global Tote from Thursday, May 4th on the thoroughbred racing at the Warrnambool Cup and the greyhound meeting at Albion Park. If you don't have an account you can click to sign-up to TopBetta today.
There will be two options for Global Tote betting:
The Global Tote Top (GTT) is for thoroughbred racing and is a which product allows punters to bet into the Global Tote pool, but be guaranteed of being paid out the highest dividend of the three existing totes and the Global Tote.
"We are always on the lookout for products that are not only different but are great value to our clients and Global Tote Top ticks all of those boxes," Buckingham told us.
There is then Global Tote Mid (GTM) for greyhound racing which guarantees punters the middle dividend of the three existing totes if the Global Tote does not exceed that price.
"The Global Tote has the potential to be huge, and although it may take a while to gather momentum, being able to guarantee Top Tote across all of the available totes now is a super deal for any punter," Buckingham added.
As the Global Tote is a new product, it won't be switched on for all races just yet. Here is a list of the upcoming meets where TopBetta punters can take advantage of the Global Tote:
Thursday, May 4th:
Warrnambool Thoroughbred and Albion Park Greyhounds.
Friday, May 5th:
Wagga Thoroughbred and Richmond Greyhounds.
Saturday, May 6th:
Flemington Thoroughbred and Wentworth Park Greyhounds.
Clearly there is no reason not to bet with the Global Tote at TopBetta considering punters on thoroughbred racing will receive the best possible odds between the three existing totes and the Global Tote (as well as having no limits on winnings). while greyhound's Global Tote Mid is also a superior product to any currently on the market.
Click to sign-up to TopBetta today and not only can you start taking advantage of the Global Tote, you can score a $250 sign-up bonus if you are eligible. Just read terms and conditions before creating an account.

Always Gamble Responsibly.