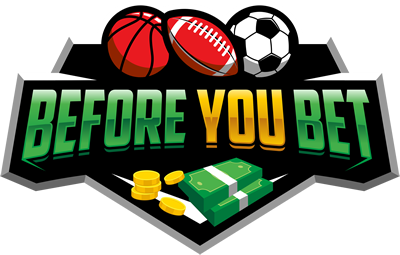 Sportsbet offer unique Ashes markets with BYOAshes promotion
Wed, 22/11/2017 - 12:56pm, admin

In the eyes of cricket purists, summer officially arrives this Thursday when the first ball is bowled in anger in the first cricket Test match of the summer. Cricket is back, and there's no bigger way to start the summer than an Ashes Test match! Arch enemies Australia and England will again battle for the little urn that Australian cricket fans love more than their first-born child.
Now when it comes to betting on cricket, it can be a little boring to just bet again and again on Australia winning (because no one is betting on the Poms right?). Not to mention the fact that in recent times, betting on Australia to win in the cricket hasn't exactly been the most profitable experience.
Thank God for Sportsbet and their #BYOAshes campaign to save us this summer!
According to Sportsbet, the people have spoken. Ashes fans want to come up with their own unique cricket betting markets - something with the fizz of a Warney leg break and the humour of a Watto LBW review.
Online bookmaker sportsbet.com.au has obliged by compiling the best suggestions ahead of the First Ashes Test. There's $101 for any batsman to dismissed handling the ball in the series, or $7 for a bat to break, or the multi of all multis - Josh Hazlewood for most Aussie wickets, Usman Khawaja for the most team runs and the Australians to win 5-zip!
Perhaps you fancy skipper Steve Smith to score a triple century during the Ashes at $51, or the same price for a hat-trick to be taken at the GABBA.
"Punters are particularly keen on taking the $5.50 for the First Test to finish within 3 days. Obviously they haven't bought tickets for days 4 or 5," said sportsbet.com.au's Christian Jantzen.
Here's some of the markets that punters have come up with so far using the Twitter hashtag #BYOAshes.
#BYOAshes
$5.50 First Test to finish within 3 days
$7.00 Starc to take a wicket in the first over of the 1st innings
$7.00 Player to break their bat (must be fragmented and replaced on field)
$11 Paine to score 50 runs and take 5 catches in 1st innings
$21 England don't win a test. No England batsman to make a century
$36 Warner to score a century in both innings of First Test
$41 Australia win 4-0, Smith makes a century in 3+ games, Starc 20+ wickets
$51 Steve Smith to score a triple century in series
$51 Hat-trick to be taken in First Test
$101 Batsman to be dismissed handling the ball in the series
$151 Hazlewood most Aus wkts, Khawaja most Aus runs and Aus win 5-0
Ashes - First Test
$1.72 Australia
$4.65 Draw
$3.75 England
Series Betting
$1.36 Australia
$8.00 Draw
$4.00 England
If you have a suggestion for a new Ashes market, then Tweet out to Sportsbet using the hashtag #BYOAshes, and then head to Sportsbet to try your luck betting them!