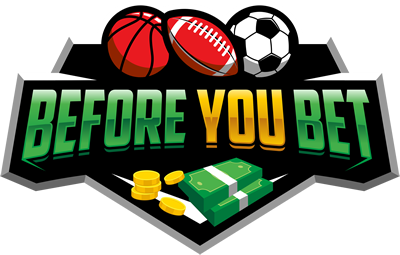 ATP/WTA Tennis Betting Tips - Monday 14th May
Mon, 14/05/2018 - 4:21pm, Ace

ATP Challenger Busan - Takahashi vs Lee
Court: Outdoor Hardcourt
Weather: Sunny, 24 degrees celcius
Sometimes when betting on tennis, you can use your learnings from a previous loss to help put yourself in a great situation for a future play. The match I am thinking of is Takahashi vs Hurkacz from earlier this year, where Takahashi had an early break lead, before succumbing to the big hitting Pole. My biggest takeaway from that match, and Takahashi's subsequent match vs Tseng (where we were sadly on Tseng), is that Takahashi is striking the ball quite well. Considering his diminutive stature, it is always going to be difficult for Takahashi to dominate matches, so personally I prefer to only side with him when he is a solid priced underdog, as he is here today.
To beat Takahashi, you really need to have a great deal of confidence in your game. A few years ago, I would have said that Lee wins this match quite comfortably, however Lee has certainly regressed over the last 18 months or so in my opinion, and his recent form hasn't given me any reason to support him at such a short price.
For those who have seen my recent musings on Luke Saville, remember that Lee was beaten by Saville quite convincingly in 3 sets, 7-6 2-6 3-6 last week.
Lee appears to be quite low on confidence, which is something to be concerned about when coming up against a player such as Takahashi, who will not give you many cheap points throughout the match. For Lee to win, he will need to hit winners, and at the odds, I just cannot trust him to get the job done here when you consider that Takahashi is a very tasty $2.70.
I am aware that there two played some Futures matches a few years ago where Lee won convincingly, however I like Takahashi to turn the tables here. In terms of ceiling regarding their ability, Takahashi is probably close to maxing out what he can achieve, however Lee at 19 years of age still seems to be figuring it all out. If Takahashi plays like he did against Soeda last week, he will be right in this match at pretty decent odds.
TIP: Takahashi to win (2.5 Units or 2.5% of bankroll) - $2.70 at CrownBet
ATP Rome - Haase vs Medvedev
Court: Clay, low altitude (sea level)
Weather: Partly cloudy, with some afternoon showers, top of 18 degrees celcius
For someone who has a career lifetime record of 11 wins and 16 losses on clay in tournaments from Challenger Qualifying and above, I am staggered to see bookmakers giving us $1.60+ on Robin Haase to win today. I must say, I really do not understand this one.
Medvedev currently holds a 1 win / 8 loss record vs players in the top 85 on clay court, with that sole victory coming the other week against Martin Fucsovics, who is playing some pretty ordinary tennis at the moment in my opinion. There are two key things that go against Medvedev currently, and they are especially highlighted when you watch him on the clay:
1) He is winning points on his opponents second serve at an average rate
2) He is winning points on his own second serve at an average rate
If you cannot look after the two factors above, you are not going to have an enjoyable time on clay, regardless of your opponent. Haase, who boasts clay court wins in his career over the likes of Goffin, Lopez, Monaco, Chung, Thiem, Verdasco and Schwartzman to name a few. Granted, Haase hasn't started the 2018 season with a great deal of success, but I think his performance over Chung, and then his tight 2 set loss to Goffin is certainly a step in the right direction. His early clay results included tight 3 set losses to Basic, Rublev and Norrie. The Basic loss I can forgive as Haase was transitioning from hardcourt to clay, however he really should have won from a set up, as well as a break up in the third set. Against Rublev, Haase again found himself dropping the third set 5-7, before dropping the third set against Norrie 3-6 as well. There has always been a question mark over Haase in those particularly tight moments (who could forget that streak of lost tiebreaks), however what I think will save Haase here is that I genuinely do not believe that this match is going to be close, so I don't think we need to worry as much about these late third set positions.
With slightly heavier conditions forecast today in Rome, I cannot see Medvedev having the patience and shot making to trouble Haase on clay. I think a few have been caught up in the rise of other NextGen players this last month (Tsitsipas, Zverev etc.), but they have a point of difference in that their game is quite suited to the clay.
For mine, I like Haase to get the job done here relatively comfortably. I can only see Haase losing this if Medvedev serves an exceptional first serve percentage and finds some form on the return game. Personally though, I just cannot see it. When you look at the second set performances of Medvedev over the last few weeks (0-6 vs Edmund and 2-6 vs Nishikori), you can notice there may even be a possibility of Haase covering one or two of the alternate handicaps on offer as well by some bookmakers.
TIP: Haase -2.5 game handicap vs Medvedev (5 units) - $2.00 at Sportsbet
WTA Rome - Martic vs Tsurenko
Court: Clay, low altitude (sea level)
Weather: Partly cloudy, with some afternoon showers, top of 18 degrees Celsius
Following along from my other play of Haase to beat Medvedev, I am pretty confident that siding with the more proficient claycourter at the handicap on offer.
Martic is one of the surprise packets on tour at the moment, adopting a quality over quantity schedule, recording some very impressive results along the way. Her start to the clay season could have gone better, dropping her first match in Morocco to Flipkens in 3 sets (won first set). Martic responded in Madrid with a crushing win over Kuznetsova, before losing a tight 2 set match vs Caroline Garcia 3-6 5-7. She had her chances in both sets, and the match was closer than the scoreline suggested. That form around Garcia has been franked with Caro going on the reach the Semi Final in Madrid.
Tsurenko faces arguably her weakest surface, and the stats seem to back up that fact. Since the start of 2016, Tsurenko has played only 20 matches on clay, winning 7 of them. In that time, she has won once and lost 12 times to top 80 players, taking a set on only 2 occasions in those losses (vs Pliskova and Siegemund). Players early this year have been able to start exploiting her movement at times on hardcourt, and it is even more vulnerable on clay, as evidenced by her crushing loss to Petra Kvitova last week. Kvitova was in a vulnerable position, coming off her title the previous week, however she was absolutely crushed, winning 9/38 points on serve, arguably one of her stronger strokes. If Tsurenko struggled on serve at the higher altitude in Madrid, then in the heavier, lower altitude conditions today she is going to have a torrid time against Martic in my opinion.
For mine, I think if the Martic we have seen over the last 18 months turns up, then she should win this comfortably. Tsurenko would need a considerable turn in form to pressure Martic, however when you consider the conditions should neutralise the serve of Tsurenko, I think she is going to have a torrid time in Rome today. As a result, I have decided the take the -3.5 game handicap with a very strong play.
TIP: Martic -3.5 game handicap (5 units) - $1.90 at Sportsbet