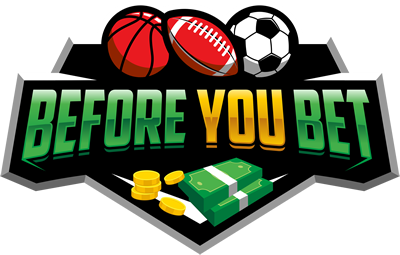 2018 AFLX Fixture & Rules
Tue, 06/02/2018 - 4:56pm, admin
Australian Rules Football is about to delve into their newest venture, with the first ever AFLX competition to be held across three different states from the 15th-17 of February and promises to be an exciting, fast paced format of the much in the mould of T20 cricket!
Here's what you need to know about the brand new iteration of Australian Rules Football, AFLX.
- The game will be played on a soccer-size rectangular pitch.
- Each team will consist of 7 players on the field at any given time and a further three players on the bench.
- Three midfielders, two defenders and two forwards designated to sections of the ground.
- The game will feature only one umpire, with no centre bounces and kick ins from full back after goals and the sidelines after an out of bounds.
- The game will be split into two 10 minute halves.
Now that you've got the basics down-pat, it's time to talk about the important stuff! Yes, betting agencies around Australia will be offering markets on the brand new version of AFL, and yes, we could see recently retired superstars of the AFL filling team rosters in an attempt to boost the hype of the inaugural season!
With the tournament just over a week away! Here is the information and scheduling across all three grounds over the weekend of the 15th of February!

Hindmash Stadium, Adelaide (Thursday, 15th of February)
Pool A – Port Adelaide, Geelong, Fremantle
Pool B – West Coast, Adelaide, Collingwood
Port Adelaide vs Geelong – 6.10pm CDT
Adelaide vs Collingwood – 6.38pm CDT
Geelong vs Fremantle – 7.06pm CDT
West Coast vs Adelaide – 7.34pm CDT
Fremantle vs Port Adelaide – 8.02pm CDT
Collingwood vs West Coast – 8.30pm CDT
Final: Winner Pool A vs Winner Pool B – 9.03pm CDT

Etihad Stadium, Melbourne (Friday 16th of February)
Pool A – Carlton, Melbourne, North Melbourne
Pool B – Hawthorn, Essendon, St Kilda
Carlton vs Melbourne – 6.40pm EDT
Hawthorn vs Essendon – 7.08pm EDT
North Melbourne vs Carlton – 7.36pm EDT
Essendon vs St Kilda – 8.04pm EDT
Melbourne vs North Melbourne – 8.32pm EDT
St Kilda vs Hawthorn – 9pm EDT
Final: Winner Pool A vs Winner Pool B – 9.33pm EDT

Allianz Stadium, Sydney (Saturday 17th of February)
Pool A – GWS, Richmond, Brisbane
Pool B – Sydney, Western Bulldogs, Gold Coast
GWS vs Richmond – 4.10pm EDT
Sydney vs Western Bulldogs – 4.38pm EDT
Richmond vs Brisbane – 5.06pm EDT
Western Bulldogs vs Gold Coast – 5.34pm EDT
Brisbane vs GWS – 6.02pm EDT
Gold Coast vs Sydney – 6.30pm EDT
Final: Winner Pool A vs Winner Pool B – 7.03pm EDT