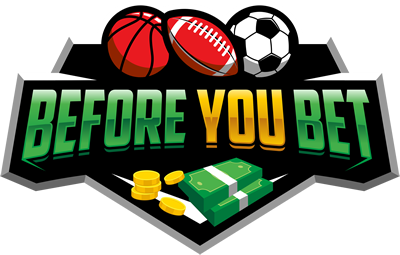 2018 NBA All-Star Weekend Preview & Betting Tips
Fri, 16/02/2018 - 2:52pm, andyrosos

The majority of NBA players will be getting a well deserved break this weekend and through next week as the 2018 All-Star Weekend takes place. The rookie challenge, all-star Saturday night and the all-star game itself always provides plenty of excitement and entertainment, and we take a look at the events of the weekend and give our betting tips below.
Rising Stars Challenge – Team World vs Team USA (Saturday 1pm AEDT)
Aussie superstar Ben Simmons was unlucky to miss out on a spot in the actual all-star game, but as consolation he'll headline a stacked Team World in the Rising Stars Challenge on Saturday morning. Simmons, along with Philadelphia teammates Joel Embiid and Dario Saric will give Team World a dangerous looking starting five, with with Damontas Sabonis, Jamal Murray, Buddy Hield, Bogdan Bogdanovic, Dillon Brooks, Frank Ntilikina and Lauri Markkanen making up the rest of the Team World squad.
For Team USA, three LA Lakers will headline the roster as Lonzo Ball, Kyle Kuzma and Brandon Ingram all don the red, white and blue. Jaylen Brown and Jayson Tatum have been extremely impressive for the Eastern Conference leading Celtics this season and will fill out the Team USA squad along with a host of guards in Dennis Smith Jr, Malcolm Brogdon, Kris Dunn and Jazz sensation Donovan Mitchell.
Team USA only features one true big man in John Collins from the Hawks, but they have a multitude of players who can play both the three and four positions in Brandon Ingram, Jaysun Tatum and Kyle Kuzma. In any case, it's likely that the matchups won't play a massive part in the game. Team USA start as slight favourites for the game, and we will side with them here, the contigent of Lakers should work well together and we feel that the more length and athleticism you have in an exhibition match like this the better off you'll be. Hard to look past Brown, Tatum, Ingram, Kuzma here.
TIP: Team USA -2.5 - $1.91 at Sportsbet
All-Star Saturday Night (Sunday from 12pm AEDT)
Maybe the most entertaining event of the entire All-Star weekend is the three point shoot-out. With the NBA evolving constantly, players are taking more threes than ever and the annual shoot-out is becoming a highly sought after prize for any marksman. The field this year is an interesting one, with some obvious names plus a few irregular ones thrown in the mix. Klay Thompson will return as favourite in an attempt to win his second title while Eric Gordon will be back defending his crown from last season.
Devin Booker, Bradley Beal, Wayne Ellington, Paul George, Kyle Lowry and Tobias Harris make up the rest of the names on the list, but there's really only one name that grabs our attention here, and that's Klay Thompson. Klay has the best 3pt shooting percentage of any player in the league with over 100 attempts at .454. The next best percentage of players competing in the shootout is Paul George at .432. Thompson has maybe the purest shooting stroke in NBA history and his mechanics are built for putting up a high number of shots in limited time.
With Eric Gordon having an off year, shooting just .334 from down town, Klay is my best bet of the weekend here.
TIP: Klay Thompson to win 3pt contest - $3.50 at Sportsbet
Four players will face off in this year's Sprite Slam Dunk Contest, with Dallas rookie Dennis Smith Jr an early favourite to take home the win. He'll be joined in the contest by Lakers big man Larry Nance Jr, who's father won the inaugural dunk contest back in 1984, Jazz rookie Donovan Mitchell, and Pacers guard Victor Oladipo, who will be looking to avenge his loss in the 2015 contest.
Of the four dunkers, we have really only seen Oladipo in a contest setting, but if in game dunks are anything to go by, this is anybody's to win. One thing we think gives a massive advantage in the dunk contest is being a small man. Forwards and centres just don't look as good when they are dunking, with the exception of a very limited few, so we are ruling Nance out.
Of the remaining three, it's really a case of who shows up on the night. After trolling through in game dunk footage, we like the look of Donovan Mitchell. He looks to have the most explosive jump out of the remaining three contestants and will be hungry to prove himself.
TIP: Donovan Mitchell to win dunk contest - $3 at CrownBet
All-Star Game - Team LeBron vs Team Steph (Monday 12pm AEDT)
And to the main event, the 2018 All-Star game, set to be played at 12pm on Monday (AEDT). The NBA veered away from its traditional East vs West format this season, opting for a draft style format with the highest fan voted player from each conference elected captain. This meant that LeBron James and Steph Curry were voted captains.
After picking the teams below, team LeBron was absolutely ravaged by injuries over the past month, as DeMarcus Cousins, John Wall, Kristaps Porzingus and Kevin Love all became unavailable for the game. Replacing the quartet on Team LeBron will be Kemba Walker, Goran Dragic, Andre Drummond and Paul George. Regardless of whether Team LeBron opts to replace Cousins in the starting line-up with another centre in Drummond or go smaller, they still have an absolute monstrous team with Kevin Durant, LeBron James and Anthony Davis all in the starting line-up.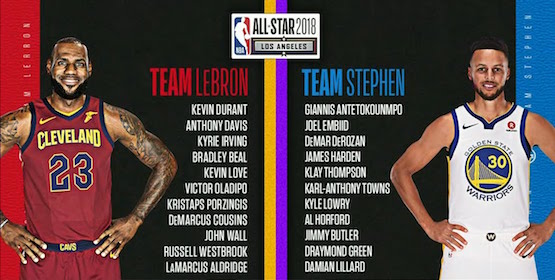 Team Curry will be likely be hunting the pace and space style of play, after Steph combined his own sharpshooting abilities with the likes of James Harden, Klay Thompson, Damian Lillard and the Raptor duo of Kyle Lowry and DeMar DeRozan.
Back in the day's of East vs West, it was just an easy option to choose West every year. The West has won the last three events and eight of the last 11. But it's much harder to choose a winner this year with the teams being far more balanced. On paper, even with the injuries, I'd still give the slight edge to Team LeBron. How can you bet against a team with both LeBron James and Kevin Durant in the starting line-up. Yikes.