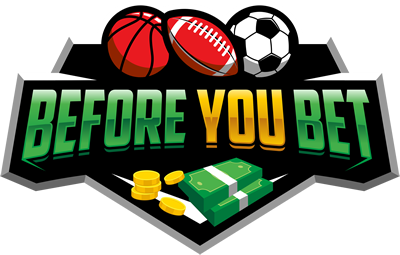 2018 MLB Betting Tips: Thursday, 17th of May Games
Wed, 16/05/2018 - 5:12pm, andyrosos

It was a tough 1-2 day last Thursday in our MLB betting tips. However, we are still well ahead on the season so far with an 8-3 overall record and we'll be looking to improve on that this week as we preview some of the key games this Thursday, the 17th of May and give our betting tips below.
New York Yankees at Washington Nationals (9.05am AEST)
The Yankees and Nationals first game of the two-game series was postponed due to bad weather in the sixth innings. The two teams will resume that game at 7.05am and wrap it up before coming out again at 9.05am to play their scheduled match.
The tired bodies will likely mean anything can happen in this clash, but one thing you can count on is Max Scherzer's form for the Washington Nationals. The right hander is far and away the Cy Young race leader in the National League throughout the early parts of the season, maintaining a ridiculous 1.69 ERA with a 7-1 record.
He'll be up against CC Sabathia on Thursday morning, who has been okay since returning from a hip injury in April but is still definitely finding his feet. Nationals start as strong favourites with Scherzer on the mound and I expect him to pitch well here.
TIP: Washington -1.5 - $2.24 at CrownBet
Oakland Athletics at Boston Red Sox (9.10am AEST)
The Boston Red Sox have been fantastic to start the 2018 season, currently maintaining a 28-14 record and boasting an MLB top three +64 run difference. They face off against the Athletics on Thursday morning, who have been anything but fantastic and are probably lucky to have a .500 record at the moment at 21-21.
Boston ace Chris Sale will be on the mound Thursday morning for the Red Sox, and while he hasn't been his regular lights out self throughout 2018 so far, he's still been a well above average starting pitcher with a 2-1 record through 9 starts and a 2.17 ERA.
Can't see the Athletics being competitive away from home in Boston. Sale has thrown over 100 pitches in four of his last five starts and should go deep again on Thursday morning. He's just too good and the Boston batting line-up is firing on all cylinders at the moment.
TIP: Boston -1.5 - $1.82 at Sportsbet
Houston Astros at Los Angeles Angels (11.40am AEST)
Justin Verlander will make 10th start of the 2018 season when he meets the Angels in LA on Thursday morning. Verlander has been fantastic in his last few starts for the Astros, but his batting line-up has failed to give him any run support, taking a few no decisions in the process. He currently has a 4-2 record on the season and ridiculous 1.29 ERA, which is the best in the American League.
Strong batting performances has been the theme of the Angels season so far, as they currently sit 3rd in total hits and 5th in total runs in 2018. Their pitching staff has been just average but behind stars Andrelton Simmons and Mike Trout, who both boast batting averages over .300, the Angels have been able to put together an impressive 25-17 record.
It's so hard to bet against Verlander at the moment, but the Astros batting line-up hasn't been at it's best lately, and in LA I like the Angels to cause an upset here.