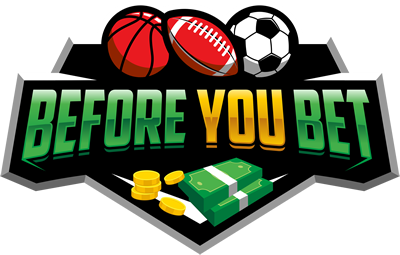 2018 FIFA World Cup: Tournament Preview & Betting Tips
Wed, 13/06/2018 - 6:33pm, andyrosos
It's been four years coming, but the 2018 FIFA World Cup is finally upon us! The tournament gets underway on Thursday, the 15th of June (Friday 1am AEST) and all 32 nations will be hoping that they will be the ones to hoist the trophy! Only one can win, however, and it's our job to decipher who that could be as we present our World Cup tournament mega preview and betting tips below!
Outright
With so many outstanding nations in this year's World Cup, it's hard to single out one or two that we think have a legitimate chance to go all the way. But going by squad on paper, form and pedigree in the World Cup, it's hard to look past the defending champions, Germany.
The Germans will be seeking to join Brazil as the only nations in World Cup history with five trophies this year and they have the squad to do so with a host of World Class players to call upon. Thomas Muller will lead the attack after scoring five goals in 2014 while Toni Kroos is arguably the most complete midfielder in the world at the moment.
The Germans will also be boosted by the availability of Marco Rues, who seems to have been injured for all of the major international tournaments over the past few years. They have the experience, the talent and the pedigree to win it all and are our first choice selection to lift the trophy.
TIP: Germany to reach the semi-final - $2.10 at Sportsbet
Value TIP: Germany to win the 2018 World Cup - $5.50 at CrownBet
The other contender that we really like this year is the nation that faced off against Germany in the final in 2014, Argentina. Led by arguably the best player in the world in Lionel Messi, the Argentinians will be desperate to help their little icon lift a trophy before he is finished with international football.
He still may have another World Cup in him after this, but the Argentinian squad is primed to make a real run at the trophy this year, with some experienced veterans mixing with some exciting youngsters.
The forward line is where Argentina's real strengths lie. The quartet of Gonzalo Higuain, Lionel Messi, Sergio Aguero and Paulo Dybala is the most threatening at the World Cup and considering you only need one moment of brilliance to advance in the knockout stage, this Argentinian team is capable of anything.
TIP: Argentina to reach the semi-final - $2.75 at CrownBet
Value TIP: Argentina to win the 2018 World Cup - $10 at Sportsbet
Dark Horse
I can't believe that they are still somehow rated as a dark horse in this World Cup, but for some reason people continue to underestimate Cristiano Ronaldo and the Portuguese national team. They were triumphant against some of the best teams in the world in the European Championships in 2016 and come into this tournament as $26 outsiders.
Since their Euros win in 2016, they have played 25 competitive matches of football, in that span they have a 17-5-3 record with wins over good teams like Switzerland, Hungary, Russia, Mexico and draws with Belgium, Chile and the USA. Portugal to secure a spot in at least the quarter finals is my best bet of the entire tournament this year. They have just been playing too good not to make it that far.
TIP: Portugal to reach the quarter finals - $2.10 at CrownBet
Value TIP: Portugal to win - $26 at Sportsbet
Quick As You Can
In 2014 it was Lionel Messi that dominated the World Cup, this year I think it could be his counterpart Cristiano Ronaldo's turn to show up on the big stage. Ronaldo singlehandedly dragged his team into the Euro final in 2016 and could have a similar output here. Pick him to win the Golden Ball (best player)
TIP: Ronaldo to win the Golden Ball - $17 at CrownBet
One thing that the Brazilians do well even if they aren't playing at their best as a team is score goals. They should find the back of the net on multiple occasions in all three of their group games, giving Neymar a great chance to take out the Golden Boot (most goals).
TIP: Neymar to win Golden Boot - $11 at Sportsbet
Spanish Dave, nuff said.
TIP: David de Gea to win Golden Glove - $4.50 at CrownBet
The Asian contingent have a tough run at this World Cup and I wouldn't be surprised if none of them made it out of the group stage. Of the five, I actually think Saudi Arabia have the best chance of qualifying in a group alongside Russia, Egypt and Uruguay. It is by far the weakest group.
TIP: Saudi Arabia top Asian nation - $6 at Sportsbet
African nations? Someone has to qualify from Group A, and if it's not Saudi Arabia it could be Egypt. What I'm trying to say is I think that there's a lot of potential for an upset in Group A.
TIP: Egypt top African nation - $3.75 at Sportsbet
Taking South America to be the winning continent gives you three great cracks at the trophy in my opinion. Not only do you get Brazil and Argentina who are out and out juggernauts, but you get Columbia, who have an extremely easy pool and should breeze through to the quarter finals at least.
TIP: South American nation to win - $2.88 at Sportsbet
There are a host of nation top goal scorers that I think are really good value.
TIP: Romelu Lukaku top Belgian goal scorer - $2.37 at Sportsbet
TIP: Thomas Muller top German goal scorer - $4 at CrownBet
TIP: Heung-Min Son top South Korean goal scorer - $2.88 at Sportsbet