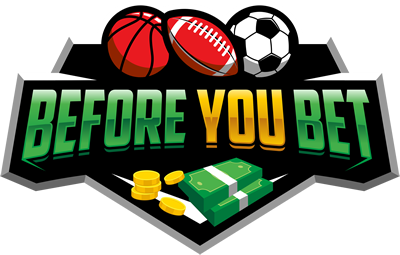 2018 FIFA World Cup: Group H Preview & Betting Tips
Tue, 12/06/2018 - 7:22pm, andyrosos
Group H is the final group in the 2018 FIFA World Cup and could be one of the most open as Columbia, Japan, Poland and Senegal all fight for the right to advance to the knockout stage of the tournament. We take a look at all four teams in Group H and give our betting tips below.
You can check out the rest of our group previews for the 2018 World Cup at our BYB Soccer Page!
Columbia
In my opinion, Columbia are one of the real dark horses of the 2018 World Cup. Led by Bayern Munich star James Rodriguez, Columbia shocked many in 2014 when they advanced all the way to the quarter final and finished 5th by tournament's end. As the second ranked South American nation, Columbia had some trouble in the World Cup qualifiers, advancing through to the finals on the last day of play after a draw with Peru.
However, it was an extremely tough group of qualifying matches to navigate as they had to face Brazil, Uruguay, Argentina and Chile multiple times and were still able to finish in the all-important top four.
The four years of play since the 2014 World Cup have solidified Columbia as a true powerhouse in South American football, and they have the skill to beat any team in the world on their day. They made it all the way to the semi finals in the 2016 Copa America tournament where they were beaten by eventual winners Chile, and have since lost just five of their 22 competitive matches. In that time they have wins over France, and draws against Uraguay and, Chile and Spain, proving they can match it with the best.
Players to watch: Bayern Munich star and Columbian captain James Rodriguez collected the golden boot for the top goal scorer in the 2014 World Cup and will be crucial to the teams success once again.
TIP: Columbia to reach the quarter final - $2.88 at CrownBet
Poland
Poland had arguably the easiest task of any of the European nations in the qualification process as they were placed alongside Slovakia, Scotland, Slovenia, Lithuania and Malta in the group stage. They breezed through it to finish with an 8-2-0 record and finished 8 points clear of their nearest rivals.
It will be the first time Poland has qualified for the World Cup since making two appearances in a row in 2002 and 2006, where they were ousted in the group stage on both occasions. They'll be massively confident of their chances of advancing here after pooling with Columbia, Japan and Senegal and will look to advance out of the group stage for the first time since 1986.
Their form leading into their tournament hasn't been great though. Since they finished their qualifying campaign, they have played five friendlies and recorded just one win in that time, a 3-2 victory over South Korea and have losses to Nigeria and Mexico in that span.
Players to watch: Bayern Munich superstar striker Robert Lewandowski is one of the top three strikers in the world and is capable of winning any game off his own boot, but likely won't have to as he is surrounded by a fairly deep roster full of players from teams in the Bundesliga, Serie A and EPL.
TIP: Poland eliminated in the Round of 16 - $2.40 at CrownBet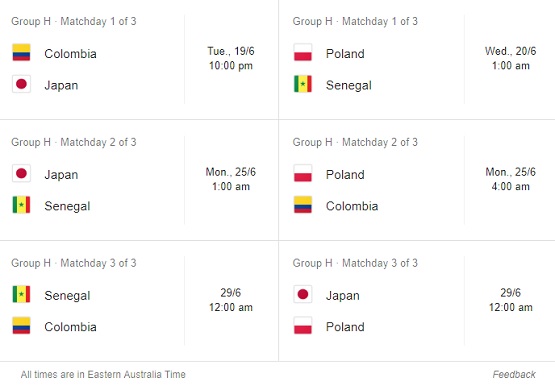 Japan
Japan breezed through the Asian portion of the World Cup qualifiers, losing just two of their 18 total games throughout the two-stage group process. They have been one of the most dominant teams in Asian football for years now and are one of just five Asian teams to advance out of the group stages at a World Cup.
Their form since the qualifiers has been fairly poor. They finished second in the 2017 EAFF E1 Football Championship behind South Korea but have since gone winless in four friendly games in a row to Mali, Ukraine, Ghana and Switzerland.
They have some top end talent to match it with the best teams in the world but it's the Japanese depth that really worries me heading into this tournament. I think they'll be going home in the group stages.
Players to watch: Shinji Okazaki has been a great player for Leicester City over the past few years while there's no arguing Shinji Kagawa's record at club level.
TIP: No bet
Senegal
Senegal became one of five teams to qualify for the 2018 World Cup after going undefeated to beat out their pool of Burkina Faso, Cape Verde and South Africa in the qualification rounds. It will be just the 2nd time that Senegal have competed in the World Cup finals, after qualifying for the tournament and shocking the world with a quarter final appearance in 2002.
In that tournament they beat out France and Uruguay to qualify for the Round of 16 before beating Sweden in extra time to advance to the quarter finals. While no one in Senegal would be expecting a repeat performance this year, there is some hope for them to advance to the knockout stage after drawing one of the more open pools.
The continuity of their midfield should be an advantage, with all five permanent midfielders currently on the roster playing full time somewhere in England. They have a talented roster and while I think it might just be out of reach, a knockout stage berth wouldn't be extremely surprising for the African nation.
Players to watch: Sadio Mane announced himself as a world class striker for Liverpool this season and will be looking to put his stamp on the international stage in the World Cup.
TIP: Senegal to defeat Japan (June 25th) - $2.13 at CrownBet