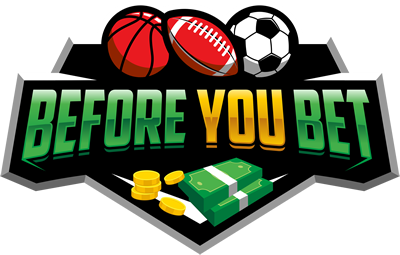 2018 FIFA World Cup: Group B Preview & Betting Tips
Mon, 11/06/2018 - 11:26am, andyrosos
We continue our 2018 FIFA World Cup group previews today by breaking down Group B and the teams that will be battling it out come June 15th. You can check out our Group A preview or keep up to date with all of the future World Cup content to come by heading to our Soccer Tips Page!
Group B features a couple of powerhouses of world football in Spain and Portugal and some World Cup hopefuls in Iran and Morocco!
Spain
While some of their stars may be aging, there's no denying that Spain is still a juggernaut of world football. After winning the tournament for the first time in 2010, the Spaniards suffered their worst result in any World Cup finals in 2014 when they failed to make the knockout stage, finishing 23rd overall.
It will be a redemption tour of sorts for Spain in Russia, as some of the older heads who are still around from 2014 look to set things right before retiring from international football. Andres Iniesta will be definitely be playing his last world cup this year, while Spanish stalwarts Gerard Pique, Sergio Ramos and David Silva are all on the wrong side of 30.
Alongside Germany and Brazil, Spain are arguably the deepest nation in world football, and regardless of the 25-man squad they roll out in a few weeks' time, they will have a chance of winning any game they play. Can't see them bowing out in the group stage again, especially not with the new blood running the midfield and a weakish group.
Players to watch: Spain's strength has always been the fact that no one player has to dominate for them to play well. In saying that, GK David de Gea is probably the best in the world at his position at the moment.
TIP: Diego Costa top Spanish goal scorer - $2.75 at CrownBet
Portugal
Portugal surprised the footballing world in 2016 when they took out the Euros on the back of an all-time performance from Cristiano Ronaldo. People continue to write Portugal off in major international competitions because of a lack of depth, but they continue to churn out consistent results. After winning the Euros, they placed third at the 2017 Confederations Cup followed by a dominant World Cup qualifying campaign which saw them drop just two total points in 10 games.
Of course, a lot of weight will once again be on Ronaldo's shoulders, but the depth of the squad has improved drastically since their last World Cup campaign. Bernardo Silva of Manchester City is now a world class midfielder at just 23 years old and while he is 31 years old, Joao Moutinho is still a top line player.
Their form of late in matches that matter has been arguably the best in the world. Excluding friendlies, they have lost just one of their last 27 matches at home or away, dating all the way back to the start of 2015. If that's not proof enough of a World Cup contender then I don't know what is.
Players to watch: Ronaldo is capable of carrying Portugal to their first World Cup title. He's just that good.
TIP: Portugal to win Group B - $2.88 at CrownBet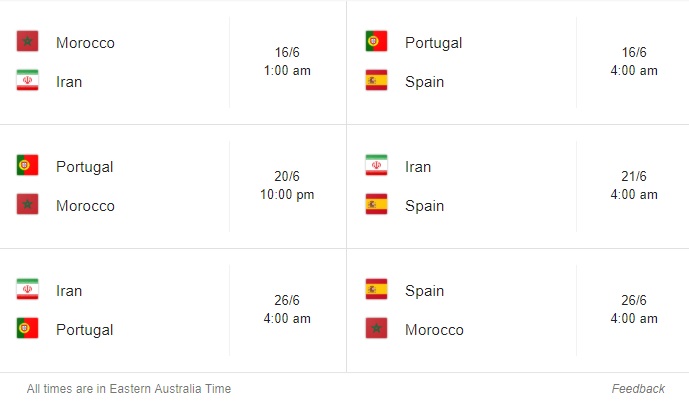 Morocco
This will be Morocco's fifth appearance in the FIFA World Cup, having only managed to get past the group stage on one occasion, back in 1986. They were knocked out in the group stage in both 1994 and 1998 before a 20 year hiatus.
Along with Senegal and Tunisia, Morocco were the only nations from the Confederation of African Football qualifiers to remain undefeated throughout the qualification process. They topped the group containing Gabon, Mali and renowned footballing nation Ivory Coast to return to the World Cup for the first time in 20 years.
It'll be a tough road once the Africans get to Russia, however, as they face must face off against the might of Spain and Portugal. On the bright side, their first game of the tournament will be against Iran, who should be their most realistic chance for a win to put some real pressure on the loser of the Spain vs Portugal match.
Players to watch: Mehdi Benatia is the one World Class player the Moroccon's possess. Tough for him to have a massive impact as a defender. Watch out for Ajax forward Hakim Ziyech.
Multi Builder: Morocco eliminated in the group stage - $1.13 at CrownBet
Iran
Many think that Japan or Australia would have been the 'powerhouses' of the Asian Football Confederation in the lead up to the World Cup, however, that mantle belongs to Iran. Iran were the only team to go undefeated throughout the qualification process, maintaining a 12-6-0 record through their 18 matches.
In the final round of qualifying, they topped a group with some real talent including South Korea, Syria and China to breeze through to their 5th World Cup. Iran have finished on the bottom of their group in three of their four World Cup campaigns so far, but given the form the bring in here, we think they can top Morocco.
Players to watch: Sardar Azmoun topped the AFC Qualification goal scoring list for Iran, netting 11 goals throughout the process.