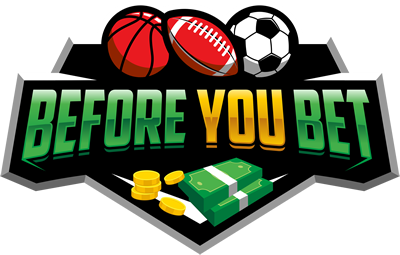 2017 US PGA Championship Preview & Betting Tips
Wed, 09/08/2017 - 1:16pm, Johnny Houston

The major golf tournaments of 2017 haven't disappointed and hopefully that's once again the case as we offer our 2017 US PGA Championship betting tips.
Where: Quail Hollow Country Club, Charlotte, North Carolina
When: Thursday 10th August (first tee 9:00pm AEST)
The final major of the year heads into North Carolina to the well-known Quail Hollow country club for the 2017 US PGA Championship. This golf course usually hosts the Wells Fargo championship on the PGA Tour and it's also scheduled to host the 2021 edition of the President's Cup.
Quail Hollow opened in 1961 and since then it has undergone a series of modifications and improvements. In 1986 the late Arnold Palmer gave his helping hand in redesigning and lengthening the course. Apparently, there are some new changes this year as well. Off the back markers, Quail Hollow plays a lengthy 7,442 yards and has a slope rating of 148. Despite the "very difficult" course rating, the course can be setup in many ways and it will be interesting to see if the USPGA wants a shoot-out or a grind for the players.
All eyes will be on Jordan Spieth as he chases golf immortality. A win at Quail Hollow would give Spieth a career grand slam. This has only been achieved by five other golfers in the history of the game. Spieth could park his name in the record books alongside the likes of Ben Hogan, Jack Nicklaus, Tiger Woods, Gary Player and Gene Sarazen. This would be an unbelievable achievement especially at just 24 years of age. Of this list of champions only one other player achieved the grand slam at the age of 24. Can you guess who? I'll give you a clue. He used to wear "red" on Sundays!
Here are my top three selections for the 2017 PGA Championship and a few fantasy golf selections.
Rory McIlroy
How can you look past this guy's record at Quail Hollow? He won his first PGA Tour event here in 2010 and then again in 2015. Lately Rory McIlroy has been making the headlines for reasons other than golf. He recently fired his long-time caddy J.P Fitzgerald and hired his best friend to carry his bag. Rory said he wants the onus to be on himself when selecting distances and shot shapes et cetera. All the "armchair" experts have frowned upon this caddy change and I would love to see him prove them wrong. The key to Quail Hollow is long straight drives. Last week at the Bridgestone Invitational Rory put up some ridiculous driving stats. He was ranked 1st in driving averaging a whopping 328.7 yards off the tee. 52 of 56 tee shots travelled farther than 300 yards.
Tip: Rory McIlroy to win the 2017 USPGA - $7 at Ladbrokes
+ Click to use Ladbrokes USPGA Odds Boost!
Ricky Fowler
Over the past 40 or so years, the PGA Championship has produced more "first time" major winners than the other three major championships. Ricky Fowler is arguably at the top of the list of golfers without a major. Fowler has played very well in all the majors this season. Results have included a 5th, 11th and 22nd. He puts himself in contention and this weekend should be no different. Like McIlroy, Ricky Fowler also won his first PGA Tour event at Quail Hollow in 2012. He should go very close this weekend.
Tip: Ricky Fowler to win the 2017 USPGA - $17 at Ladbrokes
+ Click to use Ladbrokes USPGA Odds Boost!
Brooks Koepka
The Florida Kid is not talked about as much as he should be. A win this week would catapult him into the top 10 world golf rankings and he would also join a very prestigious list of players to win two majors in a calendar year. He does everything very well but it's his driving that's most impressive. Koepka is ranked 6th on the PGA Tour in driving distance (averaging 309.2 yards off the tee).
Tip: Brooks Koepka to win the 2017 USPGA - $26 at Ladbrokes
+ Click to use Ladbrokes USPGA Odds Boost!
Other US PGA Value & Daily Fantasy Sports Picks
Gary Woodland ($101 at Ladbrokes)
Brendan Steele ($126 at Ladbrokes)
Sean O Hair ($251 at Ladbrokes)
_ _ _
If you want to bet on the 2017 US PGA Championship, consider Ladbrokes Australia where you can use their special US Open Odds Boost to score special odds for your selection! Just click the banner below to get involved and if you don't have an account, read on for a special sign-up offer...
Ladbrokes are one of the better sports betting sites in Australia, so click to get an account today and also score a $100% sign-up bonus up to $500!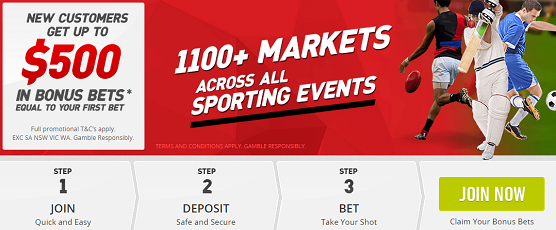 Make sure to read full terms and conditions of any betting promotion before placing any bets - bonuses may not be available to residents of all states.
Always Gamble Responsibly.