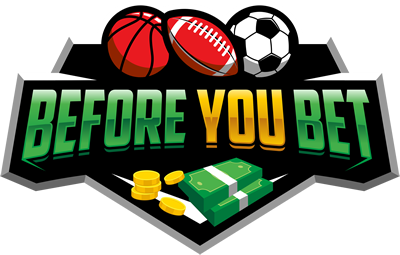 2017 Premier League Darts: Play-Offs Preview & Betting Tips
Wed, 17/05/2017 - 10:35am, Bullseye

The 2017 Darts Premier League has reached its finale with The O2 in London set to host the Play-Offs on Thursday night.
We're down to the final four - Phil Taylor, Gary Anderson, Peter Wright and defending champion Michael Van Gerwen. It's the top three players in the world, along with the greatest player of all time, but only one of them will be crowned the 2017 Premier League champion.
MVG will take on Anderson in the opening semi-final before Wright makes his first Premier League Play-Off appearance against Taylor. Both semi-finals will be played best of 19 legs before the two winners then play off for the title over 21 legs in the final. It looks a tough road for Anderson to win it, but if you want to take on MVG then perhaps you can find some value in the price of Wright or even Taylor.
Premier League Outright Winner - Odds at Bet365
Michael Van Gerwen - $1.50
Peter Wright - $5.00
Gary Anderson - $6.50
Phil Taylor - $12.00

2017 Darts Premier League – Play-Offs Betting Tips
Semi-Final 1: Michael van Gerwen vs Gary Anderson
Odds at Ladbrokes: van Gerwen $1.30 vs Anderson $3.50
Once again the Premier League has been dominated by the world number one, "Mighty" Michael Van Gerwen. His only two blemishes during the season came against a red-hot Raymond van Barneveld, and in the second-last week against a back-to-the-wall Phil Taylor. While not always playing to his full potential, MVG was able to grind out victories most weeks to top the table once again. MVG also lead the way in most statistical categories this season. His season average of 104.92 was easily the best, with Gary Anderson the only other player above 100. He ranked third for 180s with 54, but easily had the most 140s for the season. And it wasn't just about his scoring power with his checkout percentage of 40.54% also the season's best. Quite simply, MVG is the best player in the world without question so this championship is his to lose.
Gary Anderson has had a bit of a rollercoaster Premier League but has done enough to reach the Play-Offs in fourth place. He was playing brilliantly at the start of the season but seemed to run into the form players at the wrong time with Peter Wright and Raymond van Barneveld getting wins when they were simply on fire. It's not that Anderson played poorly, but those losses were the difference for his season. His stats have been impressive with an average of 102.16 and almost 40% checkout percentage. He has also scored well with just one less maximum for the season than MVG. Statistically, Anderson is almost on par with MVG, but can he get his timing right in the clutch moments in this semi-final?
The top two ranked players in the world met twice during the regular season with a draw in the opening week and a more recent 7-4 victory to MVG. Both have maintained a high standard throughout the season and I expect that to continue here. The pressure will be on but once both settle, I think there could be some high scoring with the 11.5 180s line getting a nudge. Anderson is going to have to play very well to stop MVG however. I see him being competitive but ultimately MVG coming away with the win.
Bet: Michael van Gerwen win -2.5 legs vs Gary Anderson - $1.72 at Bet365
Bet: Over 11.5 180s in the match - $1.82 at CrownBet

Semi-Final 2: Peter Wright vs Phil Taylor
Odds at Ladbrokes: Wright $1.50 vs Taylor $2.63
2017 is the year of the snake apparently as Peter "Snake Bite" Wright has taken all before him. With multiple PDC titles this year, record-breaking averages and the best Premier League performance of his career, Wright now finds himself in the Play-Offs for the first time. At the start of the season we were wondering if Wright could take that next step and become one of the elite players in the world, and I think there's no doubt he has done that. He's gone past the likes of James Wade, Adrian Lewis and Raymond van Barneveld, and he rightfully now finds himself ranked #3 in the world. Wright had a chance to claim top spot on the Premier League table, but had to settle for second, just one point behind MVG. While some of his ten wins this season were scintillating, what doesn't read so well is that his three losses for the season have come at the hands of the three remaining opponents in the Premier League. Wright's stats show that his average of 98.86 was only the fourth best in the league, despite his ridiculous 119.50 average against Adrian Lewis earlier in the season. So consistency is still an issue. His checkout percentage of 38.89% was only the fifth best this season, and his maximums were also only tied for fifth. His very best is good enough to go all the way, but can he bring it under the pressure of the big stage?
The farewell season for Phil Taylor has probably gone as well as "The Power" could've hoped. He's in the Play-Offs and has a shot at a seventh Premier League title. It didn't look that promising for The Power earlier in the season as he sat outside the top four for lengthy periods. When a late season charge came from Dave Chisnall, Taylor found himself having to defeat MVG in the second last week of the season to maintain his position. That victory was the clincher for Taylor to reach third place and give himself this opportunity. Early on we suggested that Taylor struggled for motivation in some matches against lower-ranked opponents, but he has turned it on later in the season and seems to be peaking at the right time. His stats also suggest that he's still one of the best in the world. Hitting 180s has never been a strength, but his average of 98.15 is on par with his opponent, while his checkout percentage of 40.17% is the second-best in the league just behind MVG. Taylor is a dangerous opponent and if he smells blood, he's going to go in for the kill.
Wright and Taylor share a 1-1 record against each other this season, with the most recent match in Week 13 offering a comfortable 7-3 win for Wright. I just get the feeling it's not going to be so comfortable this time around. I really hope Wright produces his best, because as a fan, I want to see Wright beat Taylor and also MVG and go all the way. It would be great to have a new champion. However I feel that the intense pressure of the moment might sway things in favour of the experienced Taylor and he'll be hard to beat here. I can see this one going right down to the wire.
Bet: Peter Wright vs Phil Taylor over 16.5 legs - $1.80 at Bet365
- -
Where is the best place to bet on Darts?
A few sportsbooks provide markets for the Darts Premier League, but one of the best place to bet on darts is Ladbrokes. They have a huge range of markets, great promotions and a daily odds boost that you can use to get some extra value for your bets.
If you haven't got an account at Ladbrokes then click on the banner below to sign up and you'll be eligible to receive a First Deposit Bonus up to $500!
For more tips and conversation during the Darts Premier League, give a follow on Twitter to @BullsEye_Bets!
_ _ _
Take note: Any of the tips in this article are simply the author's opinion, so bet at your own risk and always gamble responsibly. Also be sure to check out the Before You Bet Twitter Page for all our thoughts in the lead up to bets! Happy punting!