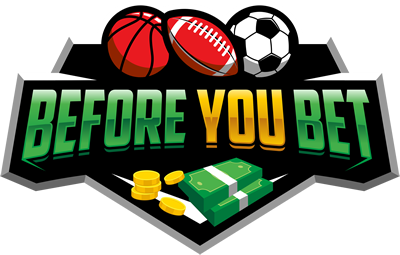 2017-18 NHL Betting Tips: Senators at Lightning + March 14th Games
Tue, 13/03/2018 - 4:14pm, CrossRoads
Big 7 game slate in the NHL this Wednesday, the 14th of March. We take a look at some of the key games of the day including the Fox Sports televised Senators at Lightning and give our betting tips below.
Ottawa Senators at Tampa Bay Lightning (10.30am AEDT Fox Sports 503 HD)
The Ottawa Senators take on the league leaders the Tampa Bay Lightning in Wednesday's televised matchup. It's a tough challenge for the Senators who have had a season to forget, now in the bottom half of the Eastern Conference they now look to generate some confidence with an upset in Tampa.
It's a tough road trip south for Ottawa, especially when they will play back to back games against the two teams in Florida. The Senators are 2-6-2 in the past ten and have dropped the last two consecutive games over Buffalo and Calgary. Yes those games were registered a loss but they were certainly competitive, just couldn't close it out. Ottawa look to have Mike Condon (4-13-5) in the net on Wednesday and he will have to be on his game as the Senators are ranked 30th for goals allowed this season.
Tampa Bay have won their past five and have now 100 points as they look to secure the President's Trophy. Tampa have been great all year ranked first for goals and third for power play goals. Defence still needs improving but that's why they have ex Ranger Ryan McDonagh in the lineup now to help Swede Victor Hedman. Tampa won their last outing over Ottawa 4-3 and are 25-6-2 on home ice this season.
TIP: Tampa Bay H2H - $1.33 at Sportsbet
Winnipeg Jets at Nashville Predators (11.00am AEDT)
Huge matchup in the Western Conference on Wednesday, the Winnipeg Jets travel to smashville to meet the Western Conference leaders in the Nashville Predators. This will be Winnipeg' second game in two nights and will have to bring in goalie Michael Hutchinson (2-0-0) to fill the void, as Connor Hellebuyck is set to play the night before. Winnipeg have had a hell of a month and just like Tampa Bay and Nashville they have some forwards who just like to score. Ranked fourth in goals and second on the power play, shows the damage the Jets have done this season. Patrik Laine earned himself a star of the week honour last week. Laine had five goals in three games last week including a hat trick over the Rangers. Laine is just part of that deadly forward pack including Brett Wheeler, Mark Scheifele and newly appointed Paul Stastny.
Nashville are six points clear of Winnipeg in the the Central Division and are 9-0-1 in their past ten. Last game they were defeated by Devils on home ice which ended their 10 game win streak. They were still able to gain a point after Ryan Johansen sent the game into OT, which now pushes their point total to 98 to lead the Western Conference. Nashville are 24-7-4 at home this season and are eighth in the for scoring goals and are ranked first for goals allowed. The Predators claimed the last game 6-5 when they met just two weeks back.
TIP: Nashville Predators H2H - Market not yet available
Colorado Avalanches at Minnesota Wild (11.00am AEDT)
Another great hockey match in the West with Colorado heading to Minnesota in an important game for both teams.
Colorado are holding the second wild card position at this current time but have the LA Kings and Calgary breathing down their neck only one point behind. Every game is important but a win here would close the gap to three points between the Wild and the Avalanches. Colorado don't travel well with a 12-16-6 record but they do manage to do their best to claim a point. They have forced overtime in three of the past four games and also got the victory over the Coyotes in their last game. These teams met a week ago with the Avalanches getting the 7-1 win.
Minnesota are a fantastic home team but struggle on the road with a 15-18-1 record. Until they fix that, then I will believe they are a chance for the Stanley Cup. The Wild dropped a must needed win against the struggling Oilers last game but besides that the Wild have been solid and are 7-3-0 in their past ten. Sharing is caring in the Minnesota camp, eight different players had received goals in the three games prior to the Oilers game. The Wild are showing consistency at the moment, can they continue this?