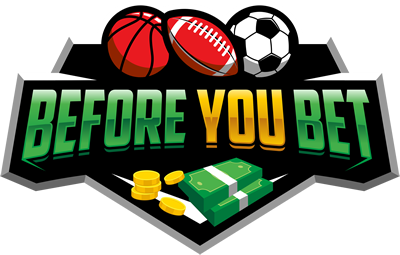 2017-18 NHL Betting Tips: Flyers at Capitals + January 17th Games
Tue, 16/01/2018 - 10:05pm, CrossRoads

Decent 6 game slate in the NHL this Wednesday, the 17th of January. We take a look at some of the key games of the day including the Fox Sports televised Flyers at Rangers and give our betting tips below.
Philadelphia Flyers at New York Rangers (11.00am AEDT Fox Sports 503HD)
The traveling Flyers head to Madison Square Garden to take on the Rangers who are desperate for a home win.
The Flyers are making a charge up the standings before the upcoming All Star weekend. The Flyers have now found a way to win consecutive games as of late and will be looking for their fifth straight win as they come into New York. The Flyers should be well rested as they played only one game last week and haven't been on the ice since their victory over the Devils on Sunday. The Flyers will welcome back Shayne Gostisbehere for this game as well after he missed the last game with the flu. He is one of the highest scoring defenseman in the league and will slip right back into the lineup over New York,
New York are on a mini slump, they have lost three and have only managed three wins in the previous ten games. The 'King' Henrik Lundqvist will try and get his team over the line in this one as he is expected to play but needs some backup help from his defenseman to get across the line. The Rangers played back to back games over the weekend, losing to their rivals the Islanders and the Penguins as they gave up 12 total goals over those two games. I think you will see a different Rangers team in this game as they are a chance to give up their position in the standings, with the Flyers only one point behind them. But will be hard to go against the red hot Flyers in this one.
TIP: Philadelphia Flyers H2H - $1.95 at Sportsbet
St Louis Blues at Toronto Maple Leafs (11.00am AEDT)
Ten goals were scored in their last meeting back in November with the Blues claiming the 6-4 win on home ice. It's hard to imagine the same result this time round with both teams having terrific goalies. The Blues need to find some consistency, now 4-5-1 in their past ten games and are coming off a 7-4 loss to the Panthers on home ice. The Blues are still one of the strongest teams in the West, but they need more goal scoring as they are ranked 18th in the league only managing 2.8 goals per game.
The Blues have been strong on the road this season with the 11-8-3 record and have won the last three over Toronto.
Toronto have been on the same level as the Blues over the past week or two and are coming off a loss to the Senators. Toronto have some impressive offensive stats and the bottom line is that they love to score goals and can do this very quickly at times. Defensively it's a different story ranked 18th for goals allowed and give up over 33 shots on goals per game. This could be a problem ahead of the St Louis game with Tersenko and Schenn having a great year. With Toronto having strength on home ice and the Blues losing the last three straight, I like the look of the Maple Leafs in this one.
TIP: Toronto Maple Leafs H2H - $1.69 at Ladbrokes
Vegas Golden Knights at Nashville Predators (12.00pm AEDT)
Both teams met in Vegas early this month with the Golden Knights claiming the 3-0 shutout with Marc Andre Fleury making 29 saves to get another win at home. The Knights will be trying to get back to their winning ways after a rare OT lose on home ice. The Knights are 8-1-1 in their past ten games and are ranked third in goals this season, and show no signs of slowing down.
Nashville are second in the Central Division and have won the last two in close battles over the Kings and the Oilers. They will have to defeat the Knights without Viktor Arvidsson who was helped off the ice this week after an incident at practice. Nashville have one of the best winning records at home this season and show their strength on the power play ranking third in the league. But they may need to find even strength goals over Vegas, with the Knights being a discipline team only giving up an average of seven minutes per game. This will be another close one between these two teams but it's hard to look past the Preds at home.
TIP: Nashville Predators H2H - $1.76 at Sportsbet
_ _ _
Where to bet in Australia
Here are some great Australian sports betting sites where you can bet on a range of sports and racing markets!
SportsBet are Australia's largest sports betting site. They offer an enormous range of markets, industry-leading promotions and a fantastic first deposit bonus of up to $501 for new customers. They also have a brilliant promotion for the Australian Open tennis this January - if your head-to-head singles match bet goes 2 sets in front, you get paid out as a winner straight away! Click here to join Sportsbet today!

CrownBet are another excellent Australian sportsbook with a huge range of sports betting markets and promotions. For a limited time only, Before You Bet followers can enjoy an exclusive first deposit bonus of up to $500! This offer is for new customers only and is only available through the links/banners on this site. Click here to join CrownBet today!

One of Australia's emerging sportsbooks, TopBetta offer a great range of sports betting markets and promotions. The real point of difference for Topbetta is their fantasy betting tournaments where you can compete against other punters for a share of the tournament prize pool. New players can also enjoy a great $250 first deposit bonus to use on racing markets.

Palmerbet are an Australian-owned sportsbook that are growing in popularity. They present a solid range of sports betting markets and if you sign up through Before You Bet today you can score a massive $500 first deposit sign up bonus!

Make sure to read full terms and conditions of any betting promotion before placing any bets - bonuses may not be available to residents of all states.
Always Gamble Responsibly.