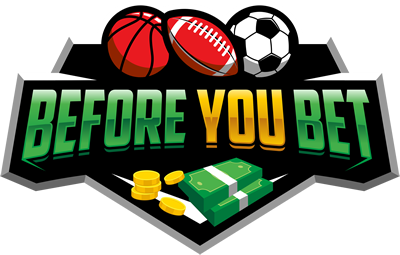 2017-18 NBA Betting Tips: Tuesday, 14th November Games
Mon, 13/11/2017 - 3:35pm, SmitsTips

With usual tipster andyrosos away this week, I'll be taking the reins here and providing my view on the value NBA picks of the day. It should be an exciting day of action so join us here as we assess the markets of the upcoming games and showcase our NBA betting tips for Tuesday, 14th November!
2017-18 NBA Preview & Betting Tips for Tuesday, 14th November
Atlanta Hawks At New Orleans Pelicans (12:00pm AEST)
The Atlanta Hawks (2-11) come into this matchup with the Pelicans as severe underdogs and its easy to see why. The Hawks have now lost 3 in a row and 9 of their last 10 matches and share the equal worst record in the entire NBA with the Mavericks. Their latest defeat was a 19-point loss to the struggling Wizards in a game where they never really looked likely. Denis Schroeder struggled throughout the match and ended with 2-of-16 shooting to finish with 7 points to go with his 4 turnovers. In summary, the Hawks will have to bring more effort and intensity when they face the Pelicans if they are any chance of stealing a win.
The New Orleans Pelicans (7-6) will be extremely confident coming into this game against the Hawks and should claim their 8th win of the season. The Pelicans are 6-4 in their last 10 matches, with their latest outing being an impressive 111-103 win over the Clippers. Twin-towers Anthony Davis and DeMarcus Cousins combined for a monster 60 points, 25 rebounds and 10 assists in the win, continuing their dominant form to start the season. The Achilles heel for the Pelicans continues to be the lack of perimeter shooting from their guards, however, the front-court that the Pelicans possess should be far too much for the Hawks to handle.
Simply put, the Pelicans will see this matchup as a must win for them and they'll be looking to put this game to bed early. We are expecting more dominant form from Cousins and Davis in a big win over the Hawks in this one.
Tip: New Orleans Pelicans at the line (-8.5) - $1.87 at CrownBet
Denver Nuggets At Portland Trail Blazers (2:00pm AEST)
The Denver Nuggets (8-5) are one of the form teams of the competition and will be expecting to claim another win against the Blazers. The Nuggets have won their last 3 games and 7 of their last 10 to currently place them in the third seed in a stacked Western Conference. Nikola Jokic and Paul Millsap have started to mesh nicely on offense and Will Barton has been impressive as their sixth-man. Jokic is currently averaging 17.2 points, 11.9 rebounds and 4.8 assists to lead his team in all three categories. We are expecting him to have a big game against a Blazers outfit who are renowned for lacking consistent rim protection.
The Portland Trail Blazers (6-6) will be coming into this game down on confidence and still in search of an identity. The Blazers are coming off back-to-back home losses against the Grizzlies and Nets to make it 4 losses from their last 6 games, with 3 of the losses coming in front of their home fans. Their latest loss to the Nets is a worrying sign and has raised a few questions over the coaching of Terry Stotts. Star duo Damian Lillard and CJ McCollum continue to get their numbers on offense, but the scoring from their role players has really dried up and is definitely of concern for Coach Stotts.
We are expecting Denver to continue their winning ways in this one and defeat a struggling Blazers outfit. If the Nuggets can contain Lillard and McCollum from having big games, then they should have no problem getting the win here.
Tip: Denver Nuggets to win - $1.95 at Ladbrokes
Philadelphia 76ers At Los Angeles Clippers (2:30pm AEST)
The Philadelphia 76ers (6-6) are coming into this matchup with the Clippers desperate to get back on the winners list. The 76ers have lost their last 2 away games to the Kings and Warriors, but still have 6 wins from their last 10 matches. Their latest outing was a 114-135 loss to the Warriors in a game that was competitive for the most part. Ben Simmons is averaging a mind-blowing 17.4 points, 9 rebounds and 7.8 assists in his rookie year, while star Centre Joel Embiid has 19.8 points, 10.3 rebounds and 3.3 assists per game averages whilst still being on a minute's restriction.
The Los Angeles Clippers (5-7) have cooled off after a promising start to the season and are now sitting 11th in the Western Conference standings. The Clippers have now lost their last 5 games after starting the season at 5-2, with their latest loss coming on Monday against the Pelicans by 8 points. Blake Griffin has been their only reliable option on offense and holds averages of 22.6 points, 7.9 rebounds and 4.7 assists. It seems like the only way the Clippers can win games is if Griffin drops 40 or they get a role player to catch a hot hand, although in saying that, Lou Williams had a 35-point game against the Thunder on Saturday and they still lost by 9 points.
Both teams are in a losing slump at the moment, but we feel that the grass is greener over in Philadelphia. The 76ers are a team on the rise in the East and we can see them adding further salt to the Clippers wounds.
Tip: Philadelphia 76ers at the line (+2) - $1.95 at Sportsbet
_ _ _
Where to bet on the NBA in Australia
Here are some great Australian sports betting sites to bet on the NBA!
Palmerbet offer a range of great NBA markets and if you sign up through Before You Bet today you can score a massive $500 first deposit sign up bonus!

Sportsbet have a fantastic NBA promotion if you're a fan of betting multis. If your 4+ leg match multi fails by one leg, you'll get your stake back in bonus bets up to $50. If you don't have a Sportsbet account, why not sign up to Sportsbet today and you'll also be eligible for a $501 welcome bonus!

TopBetta are one of the better punting sites in Australia, they offer great racing and sports markets as well as the phenomenon of tournament betting! So click to get an account today and also score a $250 sign-up bonus!

Ladbrokes are one of the better punting sites in Australia, so get an account today and also score a $500 sign-up bonus!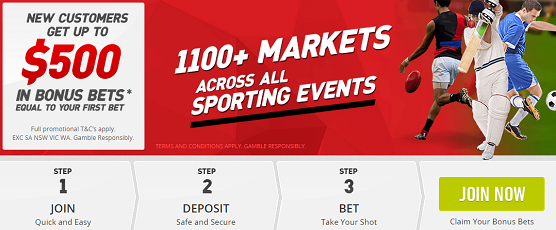 Make sure to read full terms and conditions of any betting promotion before placing any bets - bonuses may not be available to residents of all states.
*Excludes SA, NSW, WA & VIC
Always Gamble Responsibly.