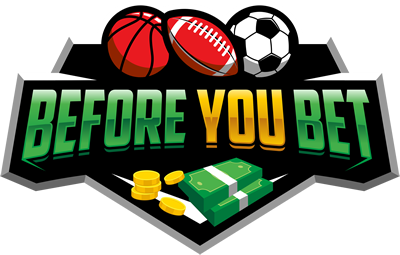 2017-18 NBA Betting Tips: Thursday, 18th January Games
Wed, 17/01/2018 - 10:47pm, SmitsTips
Once again, there's a huge 10-game slate of NBA action on this Thursday with a few key matchups taking place. We'll look at the value on offer in some of the key games, so join us here where we preview our NBA betting tips for Thursday, 18th January!
2017-18 NBA Preview & Betting Tips for Thursday, 18th January
San Antonio Spurs At Brooklyn Nets (11:30am AEDT)
The Spurs have been ravaged by injuries throughout most of the season, but have put together a decent 29-16 record to sit in the third seed in the Western Conference. They are coming off a 99-102 loss to the Hawks on Tuesday, which was their first of a 3-game road trip. The Spurs have struggled on the road all season and are 10-14 straight and 9-15-0 ATS.
The Nets have been competitive in most of their games this season, which is certainly an improvement from recent years. However, they are still a long way off making the playoffs and currently hold a 16-28 record. The Nets will play their second of a quick 3-game homestand on Thursday when they host the Spurs. They are 9-14 at home this season and 13-10-0 ATS.
With the constant changes of the Spurs line-up and the road struggles they've endured this season, we are confident with taking the Nets with a decent handicap. Don't be surprised if they win it straight, either.
TIP: Brooklyn Nets at the line (+6.5) - $1.95 at Sportsbet

Los Angeles Lakers At OKC Thunder (12:00pm AEDT)
The Lakers have disappointed many fans across the world this season, as they were touted as having the potential to push for a playoff spot before the season commenced. They are currently in 12th position in the Western Conference with a 15-28 record. However, they have found a bit of form lately and have won 4 of their past 5 matches and will finish their current 3-game road trip against the Thunder on Thursday. The Lakers are 6-14 and 10-10-0 ATS on the road this season.
The Thunder had an inconsistent first half of the year, but find themselves clinging on to a playoff spot with their 24-20 record. Russell Westbrook has found his MVP form and his teammates have started to follow suit. The Thunder will host the Lakers on Thursday in the second of a 2-game homestand. They are 15-7 at home this season, but just 8-13-1 ATS.
The Bookies have given the Lakers a huge 10-point start in this one and we're confident that they'll cover it.
TIP: Los Angeles Lakers at the line (+10.5) - $1.90 at Ladbrokes
Denver Nuggets At Los Angeles Clippers (2:30pm AEDT).
The Nuggets have often looked like two different teams this season, with the huge gap between their best and worst basketball causing major headaches for fans. They have been dominant at home (15-5), but absolute garbage on the road (7-16). Some of the inconsistencies can probably be linked to their injuries, however, at times it just looks like a lack of effort on the defensive end. The Nugget are 4-6 in their last 10 games and will face the Clippers in a single game road trip on Thursday. They are 8-13-2 ATS on the road this season.
The Clippers have managed to dig deep in the middle part of the season to bring a bit of life to their playoff chances. They are currently on a 5-game winning streak, which includes the scalps of both the Rockets and the Warriors. Thursday's duel with the Nuggets will be the last of a 3-game road trip. They are 13-9 straight and 12-10-0 ATS at home this season.
On recent form the Clippers are clearly the better of the two teams. We expect them to win this one comfortably at home.
TIP: Los Angeles Clippers at the line (-3.5) - $1.92 at CrownBet
_ _ _
Where to bet in Australia
Here are some great Australian sports betting sites where you can bet on a range of sports and racing markets!
SportsBet are Australia's largest sports betting site. They offer an enormous range of markets, industry-leading promotions and a fantastic first deposit bonus of up to $501 for new customers. They also have a brilliant promotion for the Australian Open tennis this January - if your head-to-head singles match bet goes 2 sets in front, you get paid out as a winner straight away! Click here to join Sportsbet today!

CrownBet are another excellent Australian sportsbook with a huge range of sports betting markets and promotions. For a limited time only, Before You Bet followers can enjoy an exclusive first deposit bonus of up to $500! This offer is for new customers only and is only available through the links/banners on this site. Click here to join CrownBet today!

One of Australia's emerging sportsbooks, TopBetta offer a great range of sports betting markets and promotions. The real point of difference for Topbetta is their fantasy betting tournaments where you can compete against other punters for a share of the tournament prize pool. New players can also enjoy a great $250 first deposit bonus to use on racing markets.

Palmerbet are an Australian-owned sportsbook that are growing in popularity. They present a solid range of sports betting markets and if you sign up through Before You Bet today you can score a massive $500 first deposit sign up bonus!

Make sure to read full terms and conditions of any betting promotion before placing any bets - bonuses may not be available to residents of all states.
Always Gamble Responsibly.