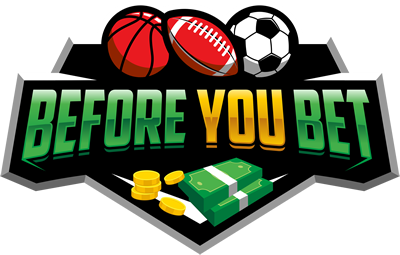 2017-18 NBA Betting Tips: Saturday, November 11th Games
Fri, 10/11/2017 - 2:23pm, andyrosos

Really tough few days for myself and SmitsTips this week as Tuesday and Thursday's tips combined for a dismal 0-6 record. Still time to redeem ourselves this week, however, as we preview some of the key matchups in the NBA this Saturday, the 11th of November.
Charlotte Hornets at Boston Celtics (11.30am AEDT)
The Boston Celtics will look to extend their winning streak to 10 games as they take on the Hornets at TD Garden Saturday morning. Boston have stamped themselves as a real Eastern Conference contender despite losing star recruit Gordon Hayward in the first game of the season, much on the back of some MVP worthy play by PG Kyrie Irving. Young guns Jaylen Brown and Jayson Tatum have also stepped up as well as veteran Al Horford who is an early defensive player of the year candidate.
Charlotte have started the season 5-6 and are a very streaky team at best. They are a team that is capable of scoring at high volume if everything is going their way and PG Kemba Walker is on his game particularly. What they do lack, however, is depth, which their opponents in Boston have in spades.
The Lakers were able to keep up with the Celtics when their starting unit was on the floor on Thursday, but when it came to the bench units going head to head, Boston were able to stretch out massive leads. We think this game will go a similar way, especially with Boston holding the home court advantage.
TIP: Boston Celtics -5.5 - $1.95 at Sportsbet

Indiana Pacers at Chicago Bulls (12pm AEDT)
Although they have just a 2-7 record to open the season, one thing that the Chicago Bulls have shown is competitiveness. Through the first three quarters of games they are generally hanging around, but it's in the fourth quarter where the Bulls usually fall away. Their young core has shown signs and have a lot of heart but ultimately they are a step or two behind any other franchise in the league.
The Pacers have started the season 5-7 and while they probably aren't a playoff calibre team, they are extremely fun to watch. They are one of the highest scoring teams in the league, averaging 109 points per game through their first 12 games. They play at a high pace and don't play any sort of defence, so blowouts against bad teams are always on the cards here.
The Bulls have the worst FG% in the league at just 40% which doesn't bode well for them against the rampant Pacers who shoots close to 48%. It has been a struggle for the Bulls to surpass 100 points even at the best of times so they might have trouble keeping up with the Pacers here. The 2 point line is no where near enough in our opinion.
TIP: Indiana Pacers -2 - $1.95 at Sportsbet
Los Angeles Clippers at Oklahoma City Thunder (1pm AEDT)
The game of the day sees rivals OKC and the Clippers go head to head at Chesapeake Energy Arena from 1pm. At the time of writing, OKC had not yet played their Friday clash against the Nuggets, so we'll exclude that from the preview. It does mean, however, theat the Thunder will be on the second night of a back to back, whereas the Clippers should be really fresh, not having played since Wednesday.
Blake Griffin continues to dominate for the Clippers, who have a 5-5 record through their opening 10 games. They'll be battling some injury concerns Friday, however, with Patrick Beverly and Danilo Gallinari set to miss the clash.
The injury concerns aren't a massive issue though, as long as the Clippers have Blake and DeAndre Jordon down low then they are good enough defensively to compete with any team in the league. They have the 4th best defensive rating in the league, not to be outdone by OKC who boast the 2nd best and allow just 96 points per game. All these stats make us think the 7 point line might be a little high here.
TIP: LA Clippers +7 - $1.95 at Sportsbet
_ _ _
Where to bet on the NBA in Australia
Here are some great Australian sports betting sites to bet on the NBA!
Palmerbet offer a range of great markets and if you sign up through BeforeYouBet today you can score a massive $500 first deposit sign up bonus!

If you don't have a Sportsbet account it's better late than never, so why not sign-up to Sportsbet today and get involved in a $501 bonus!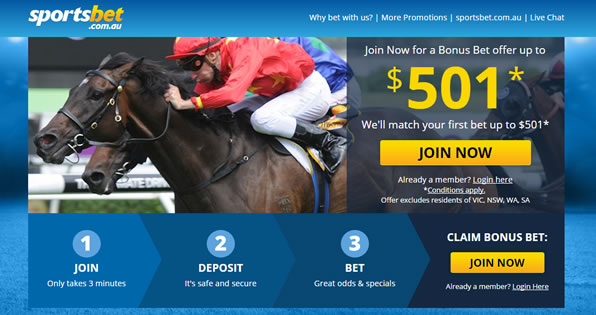 TopBetta are one of the better punting sites in Australia, they offer great racing and sports markets as well as the penomenon of tournament betting! So click to get an account today and also score a $250 sign-up bonus!

Ladbrokes are one of the better punting sites in Australia, so get an account today and also score a $500 sign-up bonus!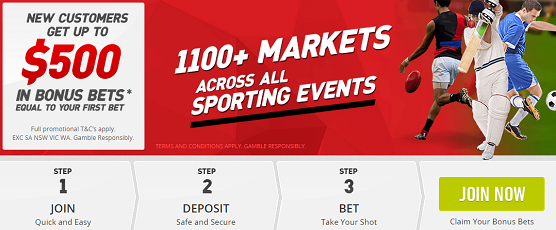 Make sure to read full terms and conditions of any betting promotion before placing any bets - bonuses may not be available to residents of all states.
*Excludes SA, NSW, WA & VIC
Always Gamble Responsibly.