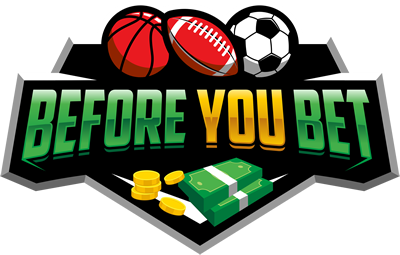 2017-18 NBA Betting Tips: Saturday, 10th March Games
Fri, 09/03/2018 - 4:53pm, andyrosos

We went just 1/3 on Thursday's NBA tips in what was a tough day for betting. We'll be back on the horse this Saturday, the 10th of March as we look to tip some winners as we preview the key games in the NBA's 10 game slate below.
Houston Rockets at Toronto Raptors (11.30am AEDT)
Excellent matchup to start as off here as the Eastern Conference leading Raptors host the top of the West Rockets from 11.30am. Both teams have been on fire of late, with the Rockets boasting a massive 17 game win streak while the Raptors are on their own streak of six games. The Rockets hold just a one game advantage over the Warriors in the West, so won't want to let one slip here as they look to secure home court advantage throughout the post season.
DeMar DeRozan and the Raptors have been firing on all cylinders and are coming off a great overtime win against the Pistons on Thursday. They lead the Celtics by two games in the East but have a massive 10 game lead over their next competitor, meaning they could soon ease the throttle as they begin to prepare for the playoffs.
Nearly impossible game to pick here. The Rockets have arguably been the more in form team over the past month or so but the Raptors will have the home court advantage. Toronto looked a little vulnerable against the Pistons on Thursday so we'll take the Rockets to make it 18 in a row.
TIP: Houston to win - $1.80 at Sportsbet

Washington Wizards at New Orleans Pelicans (12.10pm AEDT)
The Wizards have been able to hold firm while all star point guard John Wall has been out injured. They currently sit in 4th place in the East having won six of their last 10 games and should get a lucky break on Saturday as they come up against a red hot Pelicans line-up which will likely be without Anthony Davis.
After DeMarcus Cousins injured his Achilles, the Pelicans season looked to be over, since then however, Davis has carried New Orleans to a 10 game winning streak. However, Davis went down Thursday with an apparent sprained ankle and will likely be out for at least this match.
Not sure if the bookies are convinced that Davis will miss the clash yet, as Washington still have a fairly decent price tag of $1.87, which we think is great value considering we think there's no way Davis is risked here.
TIP: Washington to win - $1.87 at Ladbrokes
Cleveland Cavaliers at Los Angeles Clippers (2.40pm AEDT)
The Cavs edged out a five-point win over Denver on Thursday to maintain 3rd place in the Eastern Conference. They are currently in a tight log jam in the conference, which sees just four games separating themselves in 3rd place and the Bucks in 8th place. LeBron James has been putting the team on his back on a nightly basis, and will need to continue to do so with Tristan Thompson and Kevin Love currently out injured.
The Clippers are also in a tight race to make the Western Conference playoffs. Currently in 8th position with a 34-29 record, LA will be battling it out with Utah and Denver for the final spot in top eight and the chance to face either the Rockets or Warriors in the first round.
Both teams have a heap to play for here, so there should be no worries with motivation as we often see at this time of year. LeBron has had back to back monster games in the Cavs two gae win streak, racking up 70 points, 15 rebounds and 17 assists against Detroit and Denver. We think he drags the Cavs across the line again here.