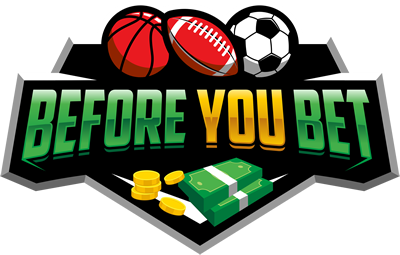 2016-17 NBA Playoffs Betting Tips: Friday, April 21st Games
Sat, 15/04/2017 - 1:09pm, andyrosos

We have gone 3-3 on NBA Playoffs tips since Wednesday but will be looking to add another 3 wins to the tally here as we preview every game on Friday, the 21st of March.
Cleveland Cavaliers at Indiana Pacers (9am AEST)
Cleveland came out victorious again on Tuesday to take a commanding 2-0 lead as the series heads to Indiana for games 3 and 4. Kevin Love was instrumental in the win, going off for 27 points and grabbing 11 rebounds. The Pacers had no answer for Love and Tristan Thompson on the boards, who both racked up double digit rebounds in the win. LeBron James stuffed the stats in both good and bad ways, going for 25pts, 10reb and 7ast but also had a game high 8 turnovers.
Paul George continues to be the only Pacer putting up a fight as he went for 32 points and played some ridiculous defence on James in the process. They'll need something special from him if they are to pinch either game at home. The Pacers were one of the better home teams in the Eastern Conference all regular season, maintaining a 29-12 record at Bakers Life Fieldhouse. However, it looks as though the Cavs are starting to find that playoff gear which saw them win last years Championship, particularly on defence. A 2.5 line just isn't enough here even with the home court advantage to the Pacers.
TIP: Cleveland Cavaliers -2.5 - $1.95 at Sportsbet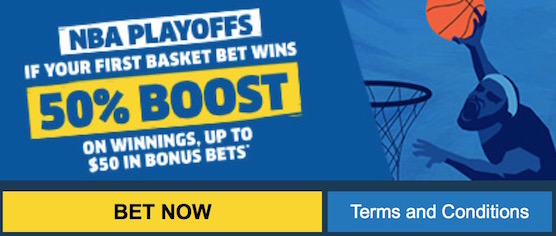 Toronto Raptors at Milwaukee Bucks (10am AEST)
The Raptors overcame the Bucks late in the game on Wednesday to level the series 1-1 as it heads to Milwaukee this Friday. DeMar DeRozan and Kyle Lowry regained some form, going for 23 and 22 points respectively while Giannis Antetokounmpo was again the shining light for the Bucks with a 24-15-7 performance. An underrated player of the series so far has been Buck has been Kris Middleton. The small forward missed over half the season with injury but has returned to the line-up for playoffs and gives even more length to the longest team in the NBA.
It bodes well for the Bucks against the Raptors as they can keep a relatively 'small' line-up on the floor and still handle defensive duties against the likes of Serge Ibaka and Patrick Patterson fairly easily which is why we've seen the Bucks outscore the Raptors on the fast break easily so far this series. With the addition of Middleton and the home court advantage, we like the Bucks here.
TIP: Milwaukee Bucks -1.5 - $1.95 at William Hill
San Antonio Spurs at Memphis Grizzlies (11.30am AEST)
Even with the change of location, it's hard to make a case for the Grizzlies here. Throughout their first two games, the Spurs have looked the far better team and the play of Kawhi Leonard on both ends would be promising signs to all Spurs fans who hope to see a Championship this year. The superstar is averaging 34.5 points over the first two games all while changing the game defensively from the small forward position.
We've also seen the likes of Tony Parker and Pau Gasol move towards that playoff gear they we are so accustomed to seeing. Having Kawhi roaming on defence really allows Parker to play more freely on offense which has allowed him to average 16.5ppg on the series so far. Memphis is an extremely tough place to play but the Grizzlies seem too battered at the moment and we are predicting another Spurs win here.
TIP: San Antonio Spurs -3.5 - $1.95 at Sportsbet
_ _ _
Where to bet on the NBA in Australia
Here are some great Australian sports betting sites to bet on the NBA!
TopBetta are one of the better punting sites in Australia, they offer great racing and sports markets as well as the penomenon of tournament betting! So click to get an account today and also score a $250 sign-up bonus!

Ladbrokes are one of the better punting sites in Australia, so get an account today and also score a $500 sign-up bonus!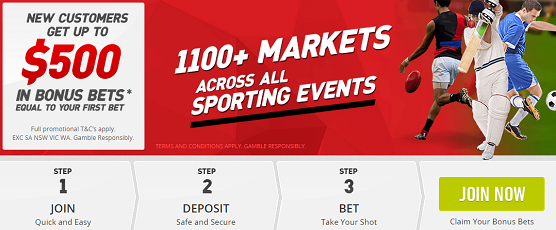 If you don't have a Sportsbet account it's better late than never, so why not sign-up to Sportsbet today and get involved in a $501 bonus!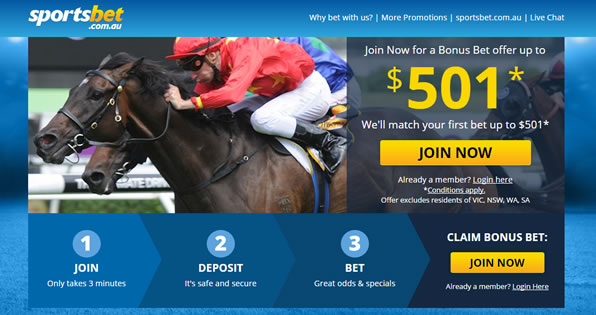 Make sure to read full terms and conditions of any betting promotion before placing any bets - bonuses may not be available to residents of all states.
*Excludes SA, NSW, WA & VIC
Always Gamble Responsibly.