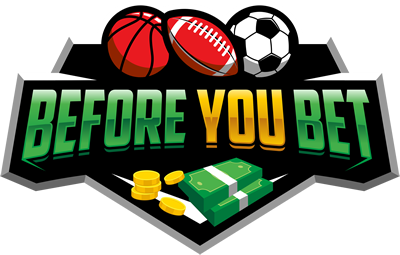 2014 AFL Season Preview and Betting Tips
Wed, 05/03/2014 - 10:19pm, admin

The 2014 AFL season is almost here! It all begins Friday, March 14th and Before You Bet will be taking a look at some of the future AFL betting markets such as 2014 Grand Final betting, 2014 Brownlow betting and some other prop markets in our 2014 AFL Season Preview.
***Check out the bottom of this article for details on how to win premium Level 2 Axcess One Etihad Stadium tickets to a select 2014 AFL game of your choice!***
Ladder Predictor and Season Results Betting
Predicting the ladder of any given AFL season is a tradition that has been occurring in pubs all around Australia from the day after the Grand Final right through to the final weeks of the next AFL season. It's a great way for friends to pit their AFL knowledge against each other and perfect for the ultimate AFL bragging rights.
However, there are also plenty of opportunities for betting on outcomes based on how you think teams will fare throughout the season. First we will run through what we think the ladder will look like and then talk about some possible betting strategies and AFL futures betting based on this.
BYB 2014 AFL Ladder Prediction
1st – Hawthorn Hawks
2nd – Fremantle Dockers
3rd – Sydney Swans
4th – Nth Melbourne Kangaroos
5th – Richmond Tigers
6th – Geelong Cats
7th – Collingwood Magpies
8th – Carlton Blues
9th – Port Adelaide Power
10th – Adelaide Crows
11th – Essendon Bombers
12th – West Coast Eagles
13th – Western Bulldogs
14th – Gold Coast Suns
15th – Brisbane Lions
16th – GWS Giants
17th – Melbourne Demons
18th – St Kilda Saints
Obviously predicting a ladder like this is nowhere near gospel. Basically what we are saying is that anyone in the top 6 could make the top 4 and the top 8 is around about where we think the teams are at coming into the 2014 AFL season, but that certainly doesn't mean Port Adelaide Power should be written off. They could easily make it as high as 7th and we don't think Collingwood Magpies and Carlton Blues aren't a certainty to make the 8. Adelaide Crows and West Coast Eagles also have the ability to scrape into the 8, though we think there are plenty of teams tracking better than them coming into 2014.
Below is a list of what we think are some of the best bets for the 2014 AFL season. First we will look at Premiership betting and any opportunities this may pose to make some money!
2014 AFL Premiership Betting
It is very hard to predict and successfully profit betting on who will win the AFL Grand Final 23 rounds before the finals begin. However, if you learn how to trade on Betfair and are willing to do some smart trading when the opportunity comes along, you can ensure yourself some profits. If you don't fully understand how to do this, be sure to check out our basics of sports trading article.
Sydney Swans - $5.80 at Betfair (To watch market or maybe let it ride…)
While we think the Hawks and the Dockers are the best chance to win the 2014 AFL Grand Final, at $5.90, the Sydney Swans are the best value and pose the best opportunity to lay off some action down the track and guarantee some profit or at least a freeroll.
The Swans should start the season with three relatively easy wins and then play Nth Melbourne in Sydney and Fremantle in Sydney – two games they could easily win. Swans then play Melbourne and Brisbane and so could arguably be 7 wins, 0 losses by the time they play Hawks in Round 8. They even play Hawks at home too. Having to play only three elite teams in the first eight games and having all three of those be home games is a huge advantage and if everything goes right, we wouldn't be surprised if the Swans were very close to being the premiership favourites after Round 8. The Hawks don't have the toughest first eight games either, but at around the $4.50 mark are too hard to back.
Also a consideration – if Kurt Tippet and Buddy Franklin fire up and gel into the team, the Swans are a real chance to go all the way.
North Melbourne - $15.80 at Betfair (To watch the market…)
It is not unreasonable to think that North Melbourne Kangaroos will be the most improved team in 2014. It is well documented just how close they got to finishing with a huge amount of wins in 2013, losing several games by single-figure scores. Betting on North Melbourne at up to $16 mark will be a long time proposition and one where you really need to watch the market.
The Kangaroos will likely start with three very easy wins, so if punters get excited after Round 3, you could perhaps hit and run for a small profit, but we would suggest waiting until after Round 15 just after they have had a stretch of winning five easy games from Round 11 on and their position on the ladder is more solidified.
Richmond - $21 at Ladbrokes (To lay off…)
Richmond's first five games: Gold Coast, Carlton, Bulldogs, Collingwood, Brisbane. They could win all five of these games and perhaps be on top of the ladder. The public and especially the optimistic Tiger fans will be getting out their wallets and not taking into consideration they will lose the next two games to the Dockers and Hawks. It's a gamble, but very unlikely Tigers will be paying much more than $21 at any point in the season and if all goes right their odds could be chopped in half after Round 5. Probably would never ride this bet out as they will be outclassed by the super elite teams, but at some point you are going to be trade off for a profit.
2014 Brownlow Betting
Brownlow betting in 2013 was probably our most profitable venture. It's such a unique thing to bet on as all the data is right there – past voting trends + data / watching each game of the current season, while taking into account public perception = easy money.
Like Premiership betting, there is plenty of opportunity for trading on Brownlow betting at Betfair. Teams have easy games streaks and it's reasonable to expect certain players to poll well during these streaks. Below are some of our 2014 Brownlow betting tips.
Gary Ablett - $7.60 at Betfair (To lay off or maybe let it ride…)
We simply can't talk about Brownlow betting without mentioning Gary Ablett. It's as simple as this – when was the last time you remember a healthy Ablett paying up to $8? It's not often is it? Ablett is the kind of player you can easily trade off if things look like going south, but also the kind of player you can ride out right until the end. Starts the season against the Tigers and if he has a blinder, will immediately go down to around $6 or less depending on how excited the public gets. Ablett is always worth a look.
There are plenty of other players who have similar betting factors to Ablett and certainly wouldn't be bad bets, including Patrick Dangerfield, Nat Fyfe, Joel Selwood and Dane Swan. They are never going to be too far away and their odds rarely drift higher than the start of the year.
Trent Cotchin - $15 at Betfair (To watch the market…)
In 2012, Trent Cotchin was one of the favourites and ended up polling 26 votes and finishing as the runner-up. There was no question Cotchin didn't deserve those votes. Then in 2013 Cotchin had a shocking year. There weren't many people who thought he was even in the Tigers' top two players, yet somehow he polled 19 votes, finishing in the Top 10. Just that sort of player who picks up sneaky extra votes when he maybe doesn't deserve them – an umpires pet.
So if Cotchin plays anywhere near as good as 2012 he will be very hard to beat. Already a proven vote winner and then take into account the Tigers easy first five games and you have yourself an opportunity to watch the market and perhaps jump off when he comes into single-figure odds or let it ride throughout the season, while being careful to look at his upcoming games.
Ryan Griffen - $38 at Betfair (To lay off…)
In general, it is safe to suggest that on average the Western Bulldogs won't win enough games in 2013 for Ryan Griffen to take the Brownlow off one of the elite teams' superstars. However, Griffen is clearly a superstar, crushing in 2013 and getting a huge amount of media attention – a big factor in Brownlow odds.
If Griffen has a similar year to 2013, there will once again be heat on Griffen and his odds will no doubt come right in. Also a consideration is the fact the Bulldogs don't play any of the super elite teams until they meet Fremantle in Round 11. Their toughest game will be Round 2 against the Roos. If Griffen can string together some big games during this period, he will be easy to lay off.
Best Value 2014 AFL Season Future Bets
North Melbourne to Make the Top 8 - $1.60 at Betfair
Carlton Blues to Make the Top 8 - $2.30 at Betfair
Western Bulldogs Over 8.5 Total Wins - $1.78 at Luxbet
Port Adelaide Over 10.5 Total Wins - $1.88 at Sportingbet
Drew Petrie Leading Nth Melbourne Goal Kicker - $2.70 at Sportsbet
Stewart Crameri Leading Western Bulldogs Goal Kicker - $2.75 at Sportsbet
_ _ _ _ _
Which Australian Sports Betting Accounts to Bet on AFL?
If you aren't sure which Australian online sports betting agency to bet on the 2014 AFL season with, check out all the links below. If you don't yet have an account at any of these sporting books, no is the time to sign up and cash in on some bonuses.
Betfair:

Before You Bet has also partnered with Betfair to bring you more of Australia's best sports betting bonuses on the web! With Betfair, punters have all the power. Make sure to click here to sign up to Betfair and claim a potential $200 REFUND WITH YOUR 100% FIRST DEPOSIT BONUS
Ladbrokes:

Before You Bet has partnered with Ladbrokes to bring you some of the best Australian sports betting deposit bonuses available on the web. If you sign up to Ladbrokes by clicking here, you can take advantage of some of the best sports betting bonuses in Australia, including FREE BETS UP TO $250. Don't miss out!
Centrebet:

Before You Bet has also partnered with Betfair to bring you more of Australia's best sports betting bonuses on the web! Make sure to click here to sign up to Centrebet and claim a potential free $200 BONUS BET!
Sportingbet:


Before You bet has also partnered with Sportingbet where you can cash in one of Australia's biggest sporting bet bonuses - a cool $300 IN FREE BETS! Just click here to join Sportingbet and start punting!
Sportsbet:

BeforeYouBet has partnered with SportsBet to bring you some of the best Australian sports betting deposit bonuses available on the web. If you click here to sign-up to SportsBet, you can take advantage of some of the best sports betting bonuses in Australia, including a FREE BET UP TO $150.
Luxbet:

BeforeYouBet has partnered with Luxbet to bring you some of the best Australian sports betting deposit bonuses available on the web. If you click here to sign-up to Luxbet, you can take advantage of one of the biggest sports betting bonuses in Australia - FREE BET UP TO $500. Don't miss out!
_ _ _ _ _
Tweet and Win Premium Etihad Stadium AFL Tickets!
You can win two premium Etihad Axcess One Level 2 tickets to a game of your choice, just by sharing this article on Twitter! Tickets will be delivered electronically by Email and if you can't attend the game, you can still enter and transfer the tickets to a mate you have who can make the game!
All you have to do is tweet the following:
"Check out 2014 AFL Season Preview from @Before_You_Bet right here -> http://www.beforeyoubet.com.au/2014-afl-season-preview-and-betting-tips"
Everyone who enters will be put in a random draw to win two tickets, with entries closing on Friday, March 14th. We will be using the Twitter handles of entries on the highly reputable www.random.org for the draw and will screenshot results and announce on Twitter and contact the winner via Twitter, whereby they will be able to choose the game they wish to receive tickets for.
Here are the games you can choose from:
Round 1:
Nth Melbourne Vs. Essendon (Friday, March 21st at 7:50pm)
St Kilda Vs. Melbourne (Saturday, March 22nd at 7:40pm)

Round 2:
St Kilda Vs. GWS (Saturday, March 29th at 1:40pm)

Round 4:
St Kilda Vs. Adelaide (Sunday, April 13th at 3:20pm)
Round 5:
Essendon Vs. St Kilda (Saturday, April 19th at 7:40pm)
Round 6:
Carlton Vs. West Coast Eagles (Saturday, April 26th at 4:40pm)
Terms and Conditions: One entry per Twitter handle, must tweet exactly as is outlined in the information above, winner must respond within 24 hours of being announced or tickets will be transferred to the 2nd place Twitter handle on the Random.org drawing. Winner will receive two Level 2 Etihad Axcess One tickets to the one game of their choosing, with tickets sent to their Email. There can be no resale of the ticket. Check out www.random.org for full details on how their service works.