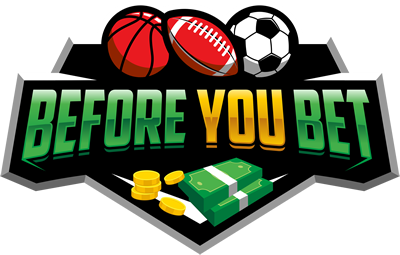 UFC 221 Preview & Betting Tips
Fri, 09/02/2018 - 2:20pm, andyrosos

Its already been an extremely exciting year in UFC and it's set to get better this weekend, particularly for Aussie fans as UFC 221 will be held live from Perth Arena in Western Australia this Sunday! The main card is set to kick off from about 11am and as usual, we'll take a look at some of the bigger fights on the day and give our tips below.
Yoel Romero vs Luke Ruckhold (Middleweight)
This middleweight bout was originally scheduled to be a unification title bout between then champion Georges St-Pierre and interim champion Robert Whittaker, however, after Pierre announced that he would be out of the sport indefinitely through sickness he vacated the title. The fight was then slated to be between Whittaker and Luke Ruckhold for the middleweight title, but Whittaker later pulled out of the bout, leaving Ruckhold to face former World Champion and Olympic Silver Medalist in wrestling, Yoel Romero for the interim middleweight title.
The Whittaker withdrawal was announced on the 13th of January, leaving both fighters just under a month to prepare for their new opponent. As far as headline fights go, it's certainly not one of the greatest in UFC history, however, it will present a pretty interesting matchup between two contrasting styles. Ruckhold, who is known for his fierce striking and uncanny ability to land and high volume of significant shots on his opponent, will be looking to keep the fight upright and distance himself from Romero, who's wrestling skills are unmatched in the division. However, before Romero's loss to Robert Whittaker back in July of last year, he went on an eight fight win streak which featured six knockouts, so he definitely has the ability to land a killer shot, which we think is his best chance of winning here.
Ruckhold doesn't get enough credit for his scrambling ability, so we think the should be able to keep this fight upright where he wants it to be. He will have a big height and reach advantage over the Cuban and his distance-based management will allow him to avoid those big shots from Romero. With the amount of significant shots Rockhold lands (over 4 per minute in his career) we think he wears Romero down here and wins via TKO due to unanswered shots.
TIP: Ruckhold to win via KO/TKO - $4 at Sportsbet
Mark Hunt vs Curtis Blaydes (Heavyweight)
The second fight on the card also pits two fighters with completely contrasting styles against one another. Heavyweight combatants Mark Hunt and Curtis Blaydes will square off as the 5th and 9th ranked fighters in the division respectively. Hunt, who is originally from New Zealand but spent a large portion of his life living in Sydney, will have the home crowd support here and has some of the fiercest knockout power in all of UFC.
Hunt's weapons are well known and will be well studied by Blaydes, but that doesn't mean they'll be easy to stop. It just takes one connection with that wicked Hunt overhand right to end this fight, whereas if Blaydes is to win, he'll be relying on multiple takedowns and the ability to stretch this fight out into the later rounds where he will likely have the stamina advantage.
Blaydes has become a much better stand up boxer over his last few fights, but that part of his game doesn't match up well with Hunt at all. He'll be looking to keep this fight close with tight grappling and takedowns in an attempt to keep Hunt from freeing his arms and throwing those massive haymakers. Really tough fight to call here, but over just three rounds, stamina likely won't play as big of a part for Hunt. We think he has what it takes to land enough point scoring shots in rounds one and two to either end the fight or give him the round advantage going into the third.