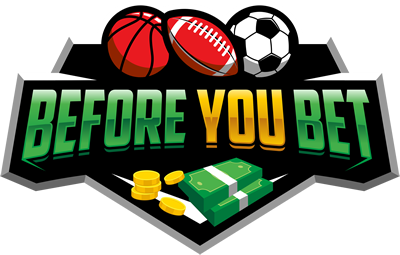 Fantasy Games Australia DFS Review
FantasyGames.com.au is the latest real money daily fantasy sports (DFS) site to launch in Australia. Fantasy Games Australia offers daily and weekly fantasy contests on a range of different sports including NBA, A-league, NRL, AFL, English Premier League and Cricket. The buy-ins to these tournaments can be as cheap as $2 and can range all the way up to $100 or more. Fantasy Games Australia's goal is to provide the best place in the country to play fantasy sports. They still have a lot of growth to reach that goal, but they have a great starting platform to try to achieve this. Continue reading to learn more about daily fantasy sports (DFS) in Australia in our full Fantasy Games Australia review.

FANTASY GAMES AUSTRALIA DFS REVIEW
Fantasy Games Australia, like the best sports betting sites, is regulated and licenced to operate in Australia. Therefore all Australians and New Zealanders can have peace of mind when depositing money onto Fantasy Games Australia and partaking in their real money daily fantasy competitions.
As previously mentioned, Fantasy Games Australia wishes to become the biggest and best daily fantasy sports provider available to punters. To do this, they are offering a lot of contests with guaranteed prize pools and the guarantees are expected to increase over time as activity increases on the site.
Entering contests on Fantasy Games Australia is very simple. The structure of the website is basic and easy to use. Each sport and league has its own tab and once you have selected the sport you wish to participate in, a lobby will open up with all of the contests available for that sport. The contests will then appear with different entry fees and structures. Once you have found a tournament you are happy with, you will enter it and then be able to select the players to enter your 'dream team' - but to makes things interesting, you must fit each player under the "salary cap".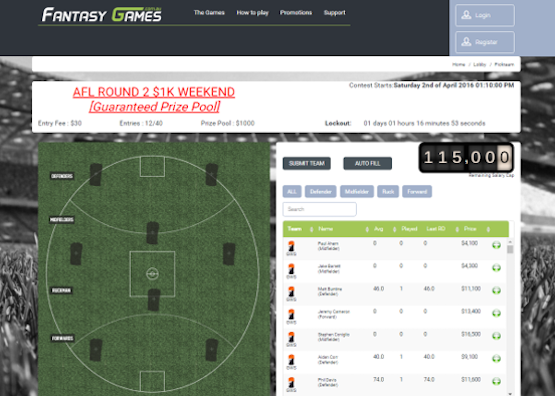 For people who are familiar with fantasy leagues or games like Super Coach, the scoring and structure is very similar. However, the greatest advantage of taking part in daily or weekly fantasy tournaments is that you do not have to make a commitment for an entire season to reap the rewards. You are also able to adjust your players a lot easier as you can pick an entirely new team each and every day or each and every single game.
You are able to join contests that go for a week, a weekend, a day or there are even contests that are as specific as one or two games.
The scores and rules vary for different sports but it all revolves around players earning points for performing positive acts in their sport, while if mistakes are made then they will lose points. Each player on your team will have their points combined for your total score. Your total score will be compared and ranked against the other competitors with the top teams receiving a cash prize depending on the pay out structure of that contest. The payout and prize pool strucutre works very similar to a poker tournament, with the player finishing in 1st receiving the largest portion of the prize pool, while around the top 10 - 20 percent of players will get some money for their efforts. 
You can play against hundreds of unknown opponents at a time and you are able to track your progress against them throughout the match using the in-play live scoring feature on the site. This allows you to not only watch the match and sweat out your player's performance, but also look at your opponent's players and see how they are performing.
Once the contest is complete and if you have reached a high enough score to earn a prize, your winnings will be instantly credited into your account!
Why Play DFS at Fantasy Games Australia? 
- Innovative visual DFS platform
- Only DFS site in Australia to offer sign-up bonuses, promotions and more
- Unique in-game features and score tracking
Fantasy Games Sign-up Bonus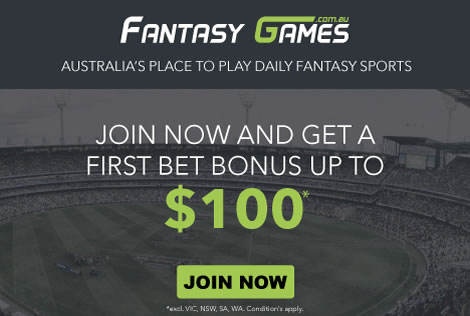 If you don't have a Fantasy Games account, consider creating an account today and you could score a $100 sign-up bonus! 
To take advantage of the full bonus, new customers will have their first deposit matched at 25% - that means if your first deposit is $400, you will receive a $100 bonus to play more daily fantasy games with! The offer excludes residents of NSW, SA, WA and Victoria and you can read full terms and conditions at fantasygames.com.au.
Fantasy Games Australia is a great and easy way to take your interest and excitement in sports to the next level. It allows you to study players and put your expertise to the test against opponents for real money. To do this, sign up with Fantasy Games Australia today and give one of Australia's newest daily fantasy sports sites a try!
Always Gamble Responsibly.