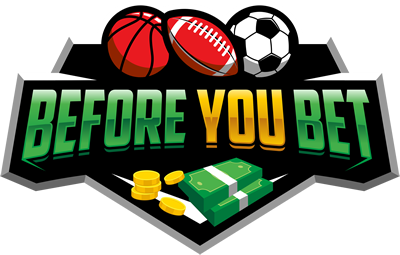 eSports Betting Tips: Call of Duty World League Stage 2 Week 1
Wed, 16/05/2018 - 4:23pm, andyrosos

The CS:GO ESL Pro League Season 7 finals are currently in progress and some of our tips are looking on point so far, you can check them out here! However, while that tournament progresses, we are back with our weekly slate of Esports betting tips to sink your teeth into!
This week we are delving into the realm of Call of Duty. 'COD' for short, is arguably the most popular console first person shooter game on the planet and has a long and storied competitive scene. The scene has recently been given new life after some massive roster changes that effective the majority of the top teams.
The CWL Pro League is the week to week tournament that stretches out over a few months and sees the top teams in the world going at it before the finals are held in late July – early August. Week 1 got underway this Tuesday and we are happy to announce that we'll be providing weekly tips for the eight round fixture and the finals!
CrownBet are far and away the leaders in Esports offerings in Australia, so the majority of our tips can be found there!
Call of Duty World League Week 1 Betting Tips
Evil Geniuses vs Splyce (Thursday 5.30am AEST)
Both Splyce and EG will be looking to capture their first win of CWL Stage 2 on Thursday morning as both went down in their first games of the tournament on Wednesday. Team Kaliber was too good for Splyce, downing them in a 3-1 score line while EG went down in a surprise 3-2 loss to Echo Fox.
EG open as favourites here but their form of late hasn't been fantastic and they made two key changes to their roster halfway through last month by bringing in Assault and Silly for Nameless and Enable. Splyce have had a little more time to adjust to their new player 'Joshh' who replaced Tommey earlier last month, and the core of their 2016 COD World Champs runner up team is still impact.
I think there's still a learning curve to overcome for EG here so back Splyce to get the better of them on Thursday morning.
TIP: Splyce to win - $2.40 at CrownBet
Team Kaliber vs Red Reserve (Thursday 7am AEST)
Another great matchup here as Team Kaliber take on Red Reserve from 7am Thursday morning. TK also made two big changes in the recent roster window, waving goodbye to Methodz and Chino in favour of Fero and Enable. Enable in particular, who comes over from Faze Clan, should improve this team, and they showed real class in day one on Wednesday picking up 2 wins against Splyce and Echo Fox.
Red Reserve are without doubt one of the best Call of Duty teams in Europe, but apart from a 2nd placing at the CWL Atlanta Open back in March, they have been pretty lacklustre to say the least. They were another team who made a change in the transfer period, bringing in Skrapz from UNILAD, but I think TK have shown enough over day one to earn the nod here.