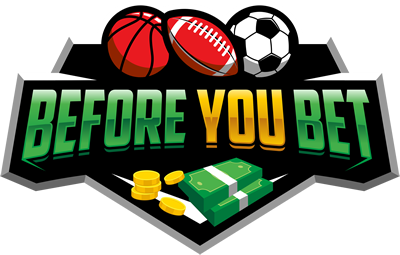 Daily Fantasy Rankings is now Live!
Fri, 05/05/2017 - 3:55pm, admin

The Trifect Group Pty Ltd and the team at Before You Bet are proud to announce the official launch of our newest website – Daily Fantasy Rankings (www.dailyfantasyrankings.com.au).
Daily Fantasy Sports is one of the most exciting and refreshing trends to emerge in the sports betting and gambling industry in recent years. The lure of everyday people getting the chance to win enormous sums of prize money, just by sitting at home and watching your team play sports, has meant that DFS has become a regular daily pastime for millions of punters and sports fans all around the world.
Australia's love of sport is unquestionable, so it's no surprise to see DFS emerging in this country with operators such as Moneyball and Draftstars breaking new ground every day.
While Daily Fantasy Sports is an industry that is blossoming in Australia, we identified that there was something missing. Australia needed a home for Daily Fantasy Sports. A hub for the latest news, results, strategies and information. A place where players could come together and exchange ideas, meet new people and build fun rivalries. A home to build the Daily Fantasy Sports community in Australia.
And from that vision, Daily Fantasy Rankings was born.
DFR was developed around the concept of a comprehensive rankings system. A points formula that encapsulated results from tournaments and contests at all of the DFS and fantasy betting operators and brought them together under one roof for direct statistical comparison.
Would you like to know how much you have won playing DFS? Check it out at DFR.
Want to know if you're a better DFS player than your group of mates? Find out at DFR.
Sick of seeing people argue in the Draftstars chat box? Point them to the scoreboard at DFR.
Want to know who is the best DFS player in Australia? Well now we can finally find out the answer to that question and more, thanks to DFR.
Daily Fantasy Rankings is now live and you can create a Daily Fantasy Rankings account for free to find out where YOU are ranked. Simply sign up, add in your usernames for the major DFS sites in Australia, and our system will compute your results to determine where you are ranked against your peers. The more you play, the more points you will earn, and the higher you will climb up the rankings!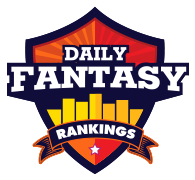 We hope it will be a fun, educational and positive platform to continue to build on the growth of the Daily Fantasy Sports industry in this country. We want to thank our partners for their support as we continually add more data and more features to the site, and we thank you, the players, in advance for helping us to build a home for the Australian DFS community.
Click here to find out where YOU are ranked today!
Always Gamble Responsibly.