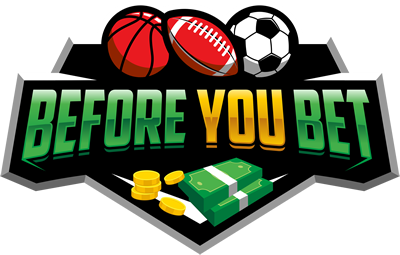 Bookmaker.com.au Review and Bonus Offers
Bookmaker.com.au is relatively new to the Australian sports betting scene after launching in February of 2012. Since then, Bookmaker.com.au have been acquired by UK gaming juggernaut Ladbrokes and now shares the same market and odds as sister site Ladbrokes Australia. The site does, however, offer its own unique betting interface and betting promotions so read our Bookmaker.com.au review to find out more including details of Bookmaker.com.au bonus offers.

BOOKMAKER.COM.AU REVIEW
As soon as you load up Bookmaker.com.au it's evident that here aren't many better looking betting sports betting sites in Australia. Everything from the colour to the betting interface layout screams ease of use and is pleasing to the eye.
Bookmaker.com.au employs the popular three column betting layout that has become popular on Australian sites. The far left column has quick navigation options for today's racing and upcoming and feature sports, while the centre column is where the betting markets are displayed. Before they are displayed, however, there are pleasing graphics showing sporting options that also details how many upcoming events there are, along with market information.
Like its sister site Ladbrokes, Bookmaker.com.au offers a huge array of sports betting markets including everything you would expect like AFL, NRL, Tennis, ALeague and Cricket, while there are huge amounts of more specialised sports like Sailing, Snooker and Surfing, just to name a few. There is also a big focus on horse, greyhounds and trots, so racing enthusiasts can be sure that Bookmaker.com.au is a great option.
Bookmaker.com.au offers great daily and weekly betting promotions and runs popular features like "Pick Your Own Odds" the "Daily Bonus Bet Challenge" and "Favourite Vs. Field", along with offering very competitive odds through options like "Best Tote or Starting Price" on their racing markets.
It's not suprising that Bookmaker.com.au also offers world-class customer service and payment processing. There are heaps of deposit and withdrawal options, while the Bookmaker ATM card was launched in 2014 which allows players direct access to their account balances at any ATM around the world and to be used in store as a debit card.
Bookmaker.com.au – Positives
*Extremely slick design and betting interface
*Lots of betting markets
*Great odds
*High value promotions
*Easy access to funds with Bookmaker ATM card
*Parent company is trusted world-wide company Ladbrokes
*Enhanced sign up bonus of $400
Bookmaker.com.au – Negatives
*No live streaming of events
BOOKMAKER.COM.AU BONUS OFFERS
If you sign-up to Bookmaker.com.au through Before You Bet you'll receive an enhanced $400 welcome bonus by using the bonus code BYB400. Everybody likes bonus bets, so this is a no-brainer, check out the link below!
The Bookmaker.com.au sign-up bonus is simple – just click on one of the links here at Before You Bet, deposit $400 and that amount will be matched with a $400 bonus.
It's that simple!
If you aren't comfortable with that amount, Bookmaker.com.au will match any deposit up to that amount.
So, deposit $100 and receive $100 and so on. It really is that easy. Just make sure you use bonus code BYB400.

Before you sign-up and make any deposits, make sure to read the terms and conditions on Bookmaker.com.au. Good luck to those take advantage of this great offer!
Editor's note: Take care when signing up to new sports betting agencies. Be sure to read all terms and conditions of any bonus offers, deposit/withdrawal requirements and identification verification on each respective site, as some of the information on this page may be outdated. Before You Bet will do their best to keep this page up to date, but takes no responsibility for any information on this page being incorrect.
Always remember to Gamble Responsibly.