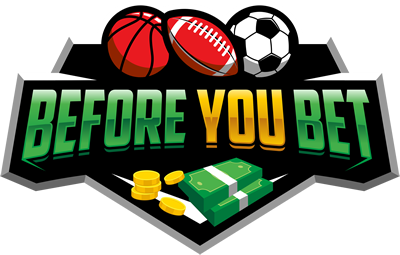 2018 MLB Betting Tips: Thursday, 14th June
Wed, 13/06/2018 - 2:46pm, andyrosos

We had our first losing week of the 2018 MLB season last Thursday as we went 1-2 on the days tips to take our season tally to 13-8. We'll be looking to bounce back this week as we preview some of the key games of the day this Thursday, the 14th of June.
New York Mets at Atlanta Braves (2.10am AEST)
Extremely early/late game for us Aussie fans but one that represents some great value in our opinion is the Mets going up against the Braves in Atlanta from 2.10am. The Mets have lost 9 of their last 10 games and currently sit 4th in the NL East with a 28-35 record, but we like their value on Thursday morning with ace Jacob deGrom on the mound.
deGrom has been fantastic so far this season, maintaining a 4-1 record with a ridiculous 1.57 ERA. He suffered his first loss of the season in his last start due to poor offensive support and although he has a no decision in all three of his games against the Braves this season, he has a ridiculous 0.50 ERA in those games.
The Braves sit atop the NL East with a 38-28 record and will have Mike Soroka on the mound Thursday morning. Soroka will be making his first start since May 12th after being on the disabled list for almost a month. With deGrom in great form and Soroka still working back into form, we like the Mets here.
TIP: Mets to win - $1.85 at CrownBet
Toronto Blue Jays at Tampa Bay Rays (3.10am AEST)
Another early game for us here as the Rays host the Blue Jays from 3.10am. Blue Jays starting pitcher J.A. Happ racked up his 100th career win in his last start and will be looking to improve on his already impressive 8-3 record so far this season when he takes the mound.
He'll be up against Wilmer Font on Thursday morning, who has only recently started playing for the Rays after being traded from Oakland. He was fairly impressive in his first start, but is still yet to register a win in his career.
Have to take yet another away team but I think the Blue Jays should be able to earn a win with Happ on the mound on Thursday morning.
TIP: Blue Jays to win - $1.84 at CrownBet
Boston Red Sox at Baltimore Orioles (5.05am AEST)
Red Sox ace Chris Sale will be back on the mound Thursday morning as he looks to improve on his impressive season to date. Sale has a 5-4 record on the season so far but has been unlucky with some poor batting performances in the games he has pitched. He is maintaining a 2.84 ERA which is done by his lofty standards but still above average in the league.
Boston seemed to get some of their hitting mojo back Wednesday after a slight slump as they scored six runs against Baltimore and will look to sweep the three game series on Thursday morning. Mookie Betts will return to the line-up after being rested, giving the most dynamic offence in the league yet another piece.
The thing that makes me confident in Boston on Thursday is the fact that youngster Yefry Ramirez will be making his major league debut on the mound for the Orioles. Can't see a debutant troubling this Red Sox batting line-up much.
TIP: Boston -1.5 – Price not yet available