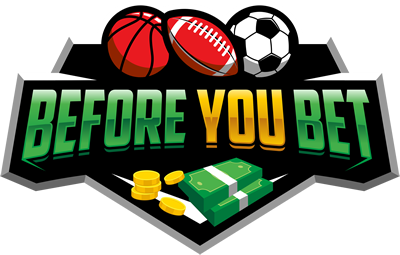 2018 FIFA World Cup: Group G Preview & Betting Tips
Tue, 12/06/2018 - 5:15pm, andyrosos
Our FIFA World Cup group previews continue today as we take a look at Group G, which features one of the hot picks for the whole tournament in Belgium as well as the always interesting England! Rounding out the group we have Panama and Tunisia and the matches for the group are set to kick off next Tuesday!
Check out the rest of our group previews in the lead up to our mega tournament preview in our Soccer Tips Page!
Belgium
The hipster pick of the 2018 World Cup is definitely Belgium. Many think they have what it takes to go all of the way this year and their list on paper would suggest so as well. Their World Cup squad is littered with top end talent including Thibaut Courtois, Eden Hazard (Chelsea), Toby Alderweireld, Jan Vertonghen, Mousa Dembele (Tottenham). Vincent Kompany, Kevin De Bruyne (Manchester City), Romelu Lukakum Marouane Fellaini (Manchester United) and Michy Batshuayi from Burussia Dortmund.
The exciting thing about the Belgian team that all of their key players seem to be hitting their prime age around the same time. All of the above listed players except for Kompany are aged 30 or below, and the midfield pair of De Bruyne and Hazard are arguably two of the top 10 midfielders in the world at the moment.
Many will have Belgium making a very deep run at this years World Cup. While I think they will get our of the group stage with ease, they are still fairly unproven against the top nations in the world. They are undefeated in their last 18 matches since bowing out of the 2016 Euros to Wales in the qualifying final. However their World Cup qualifying group contained only Cyprus, Bosnia & Herzegovina, Gibraltar, Greece and the Netherlands. Since qualifying they have played six friendlies, with only one of them coming against a top 10 ranked FIFA team, which resulted in a 0-0 draw to Portugal.
Players to watch: Belgium have a squad capable of making a deep run in the tournament, however, if they have any hopes of lifting their first ever World Cup, Eden Hazard will arguably need to be the best player at the tournament.
TIP: Top Belgian goal scorer (Romelu Lukaku) - $2.75 at CrownBet
England
England, the team every other nations loves to hate and loves to see fail join Belgium in Group G. after an extremely disappointing group stage exit in 2014, the English will be looking to bounce back with a relatively new and fresh faces squad this year.
Led by a couple of EPL all stars in Harry Kane, Dele Ali and Raheem Stirling, it will be the young sides first chance to impress without the weight of some help of some aging veterans who have since retired from international football such as Wayne Rooney, Steven Gerard and Frank Lampard.
England were disappointing in the 2016 Euros, bowing out to Iceland in the Round of 16, however, since then they have lost only 2 of their 19 competitive games, with those two losses coming at the hands of France and Germany. They were undefeated in their World Cup qualifiers and since the loss to France have picked up results against Germany, Brazil, the Netherlands, Italy and Costa Rica. Many may not think it but I believe England are the real deal this year.
Players to watch: Harry Kane is arguably the best pure striker in the world right now, however, playing for Tottenham has hindered his ability to perform on the world stage. Now he gets his chance.
TIP: England to reach the quarter final - $1.72 at Sportsbet
Panama
Panama was one of the best stories to come out of all of the World Cup qualifiers when they miraculously overcame Costa Rica on the final day of play to jump into third place on the group table and qualify ahead of the likes of Honduras and the United States.
Going into the last game, Panama needed to beat Costa Rica, who were at the time placed second in the group, and also rely on the last placed Trinidad and Tobago upsetting the United States. Trinidad and Tobago held up their end of the deal and Panama came from a 1-0 deficit to upset the Costa Ricans and book their place in their first ever World Cup.
Unfortunately, they were drawn into an extremely tough pool with a couple of standout teams in England and Belgium. While we think they have the potential to maybe hold on for a draw in one of these games, it's tough to see them qualifying out of this group. Best value might be to take them over the remaining team in the pool, Tunisia, on the 29th of June.
Players to watch: In a team filled with USA Major League Soccer talent, the Seattle Sounders defender Roman Torres is their most recognisable name.
TIP: Panama to defeat Tunisia (29th June) - $3.55 at CrownBet
Tunisia
Tunisia are currently ranked 21st in the FIFA World Cup rankings, which might a slight exaggeration of their actual talents. However, a strong display in the African World Cup qualifiers which saw them top their group of DR Congo, Libya and Guinea with an undefeated record has them full of hope in the lead up to the World Cup.
Tunisia are seriously lacking international level talent, which is why they attempted to call up Rani Khedira to the squad, brother of Juventus and Germany star Sami Khedira and son of former Tunisian footballer. Rani declined the invitation, however, leaving Tunisia with limited experience heading into the tournament. Their most caped players is captain and goal keeper Aymen Mathlouthi, who has appeared for Tunisia on just 70 occassions.
Tunisia start at $17 odds to qualify from this group but I think if there is going to be an unlikely upset in Group G it will come from Panama.
Players to watch: Bassem Srarfi is arguably the Tunisians best player. The 20 year old midfielder suited up for OGC Nice in the Ligue 1 this year.
TIP: No bet