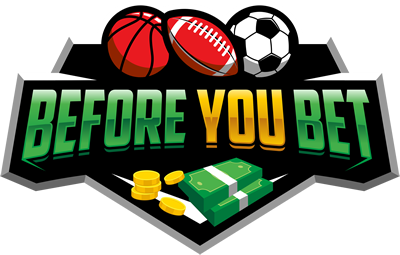 2018 FIFA World Cup: Group E Preview & Betting Tips
Mon, 11/06/2018 - 11:29am, andyrosos
Four groups down so far in our 2018 FIFA World Cup group previews and four to go! Today we take a look at Group E, which features the winningest nation in World Cup history, Brazil, followed by what should be an extremely competitive fight for the remaining qualification spot.
To check out our previous group previews, head to the BYB Soccer Page!
Brazil
The South American juggernauts enter the 2018 tournament as one of the heavy favourites and will be looking to make amends for their horror exit from the 2014 World Cup. Brazil would have been hopeful before their semi final matchup against Germany in 2014, but all hope was gone after just 29 minutes as the Germans had piled on five goals and went on to win by a 7-1 score line.
They'll field a similar line-up to the one they did in the last tournament; however, they should be in better shape this time around as the core of their players are hovering much more around the prime of their careers. Star player Neymar will enter the tournament as a 26-year-old while forward partners Douglas Costa and Roberto Firmino are 27 and 26 respectively.
After a disappointing loss to Peru in the Copa America back in September of 2016, Brazil proceeded to go on an absolute tear in world football, winning their next 9 matches in a row and going undefeated all 12 of their World Cup qualifiers. They have barely put a foot wrong since that loss and deserve to be one of the favourites here.
Players to watch: Neymar is obviously the one here. One of the best five players in the world and capable of winning any game of his own boot with multiple moments of brilliance.
TIP: Brazil tournament goals 13+ - $2.70 at Sportsbet
Switzerland
The Swiss were unlucky not to gain automatic entry into this years World Cup after they finished the qualifying group stage on the same amount of points as Portugal. The Portugese had a better goal difference which saw them advance straight through while the Swiss set up a home and away leg playoff against Northern Ireland. Switzerland just edged past Northern Ireland in the playoff by winning the away leg 0-1 and drawing the home leg 0-0.
It's a tough group for them to be drawn into, as there isn't exactly an easy beat that most of the other European teams in the tournament have. They also have the difficult task of facing off against Brazil in the first game of the pool, which isn't ideal.
The bulk of the work in the Switzerland squad is done by EPL midfield duo Granit Xhaka and Xherdan Shaquiri, and they'll be relied upon heavily in the upcoming tournament. At 34 years of age, captain Stephan Lichtsteiner will be looking to make a mark in most likely his final World Cup. It's hard for me to see Switzerland advancing past the group stage here with just one spot up for grabs after Brazil inevitably breeze through. Too much is expected of too few.
Players to watch: Xhaka has been a serviceable player for Arsenal over the past few seasons but is yet to take that next step that the footballing world seems certain he is capable of taking, this could be his chance.
TIP: Switzerland eliminated in group stage - $1.75 at CrownBet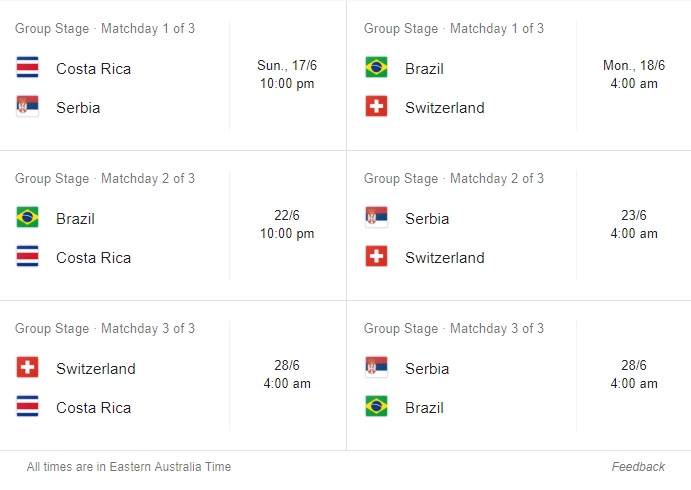 Costa Rica
Costa Rica enter the 2018 tournament as one of the real dark horses from the CONCACAF Region. They were outstanding in the 2014 World Cup, surprising the world by reaching the quarter finals where they were heartbreakingly knocked out by the Netherlands in a penalty shootout.
Costa Rica are the top ranked nation in Northern and Central America, and displayed their dominance in the qualifiers, going undefeated through their six group games and finishing on top of Panama, Haiti and Jamaica. They were beaten by only the USA and Panama in the next round and finished in second place behind Mexico to be one of the three teams from the region to qualify.
Since the successful qualification campaign, however, their form has waivered a little bit. They have lost three of their subsequent five friendlies including a blowout 5-0 loss to Spain last November. They have played very little football over the past few months so it's hard to get a read on them but a 3-0 win over Northern Ireland in their last game on the 3rd of June offers some hope that the Costa Ricans can once again advance out of the group stage. Two friendlies against England and Belgium on the 7th and 11th of June will be extremely telling.
Players to watch: Real Madrid goalkeeper Keylor Navas will lead a host of American MLS players into battle while skipper Bryan Ruiz from Sporting CP will lead the forward charge.
TIP: No bet
Serbia
I'm finding it hard to figure out why Switzerland are favoured to advance in this group over both Serbia and Costa Rica. I think Group E offers real value especially in the case of the Serbs. They were dominant in their qualification group, finishing in first place over Ireland, Wales, Austria, Georgia and Moldova to gain automatic qualification into the tournament.
Competing as Serbia, they have never managed to get out of the group stage of the World Cup but have qualified for three out of four possible tournaments since separating from Yugoslavia and Montenegro.
For me, the Serbs are the most interesting team in Group E and have the potential to cause some major upsets. Their squad is stacked with players from major clubs around the world including Roma, Zenit St Petersburg, Benfica, Liverpool, Manchester United and Lazio. Along with Brazil, I think they advance to their first ever knockout stage.
Players to watch: Nemanja Matic is often limited to a holding midfield role at Manchester United, but I'm excited to see what he can do with a little more freedom in the Serbian midfield.