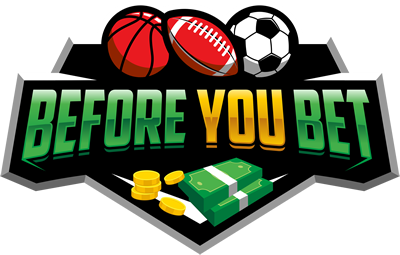 2018 Brownlow Medal Predictions & Leaderboard
Fri, 15/06/2018 - 11:28am, Brownlow Bandit

Once again Before You Bet is back with our comprehensive 2018 AFL Brownlow vote predictions. We'll be providing weekly analysis including comments and our votes for every match of the 2018 season. Our followers have enjoyed great success over multiple seasons following our Brownlow projections using this system.
After Dustin Martin was a dominant winner last season, he is again among the favourites to take home "Charlie" this year, along with Geelong's Patrick Dangerfield and Gary Ablett, and Fremantle's Nat Fyfe. Hawk Tom Mitchell is also a prolific ball winner and set for another big season to be a contender.
Keep an eye on Before You Bet early in the week as we release our Brownlow vote predictions for the round. You will notice, that our Brownlow vote predictions look a little different than the official voting system. This is because we give 6 votes per game, but where applicable the votes are split with the idea being that over the long term these split votes even out and we are then given a 'range' of votes to work with for the current season.
There will be situations when the voting is clear-cut and the usual 3-2-1 is awarded, but when two players have both starred in a game and can't be split, 2.5 votes will be given per player. In games with multiple players fighting for the 1 or 2 votes, there will be 0.5 or 1.5 votes given with the same thinking that 'sometimes' those players will be awarded 1 vote, 2 votes or none.
For example: Patrick Dangerfield and Gary Ablett both have 33 touches, kick a goal and generally have similar impact on the result of a game. It's too hard to read the umpires mind, but we can be certain that these two players will be claiming the 3 and 2 votes. To combat the fact we are sometimes going to get this wrong, both players receive 2.5 votes which gives them a range of 2-3 votes. At the end of the season players like this then have a minimum and maximum range and if everything goes well, should finish somewhere in that range.
We hope this information will help you throughout the season to find value in betting markets with the best Australian sports betting sites, and end the season with plenty of profit!
You can find the Top 20 on our 2018 Brownlow Medal Leaderboard tracker below, which will be updated every week. Below the leaderboard you can find links to our round-by-round 2018 Brownlow vote predictions too see how our votes have been awarded for every single game of the 2018 AFL season!

2018 Brownlow Medal Leaderboard - after Round 13
2018 Brownlow Round-by-Round Vote Predictions
Check out the links below to see how our Brownlow vote predictions were given for every round of the 2018 AFL season.

Round 14
Round 15
Round 16
Round 17
Round 18
Round 19
Round 20
Round 21
Round 22
Round 23
_ _ _
Betting on the 2018 Brownlow Medal
Plenty of the best Australian betting sites offer hundreds of Brownlow Medal betting markets. The great thing about betting on the Brownlow is that the information is there in front of us throughout the year, we just need to use the data to find the value!
In the early rounds, we recommend you take a look at the Brownlow Price Freeze promotion at CrownBet. After every match for the first four rounds, CrownBet will freeze the Brownlow price of players for 24 hours following their match, giving you plenty of time to take some value for good performances!
CrownBet also offer new customers an excellent $600 Welcome Bonus for a limited time only! Join CrownBet today and take advantage of this excellent value for your 2018 Brownlow bets.

Make sure to read full terms and conditions of any betting promotion before placing any bets - bonuses may not be available to residents of all states.
_ _ _
Take note: Any of the tips in this article are simply the author's opinion, so bet at your own risk and always gamble responsibly. Also be sure to check out the Before You Bet Twitter Page for all our thoughts in the lead up to bets! Happy punting!