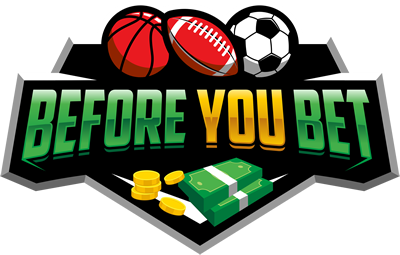 2017 NFL: Week 6 Preview & Betting Tips
Thu, 12/10/2017 - 2:38pm, andyrosos

Tough weekend for us in the NFL last weekend as we hit on just 1 out of 4 bets with two really close losses. Both the Rams and the Bears lost at home in close games that they could have won to give us a losing week for the first time in 3 weeks. We'll look to improve here as we preview and give our tips for Week 6 of the NFL below.
NFL Week 6 Betting Tips
Philadelphia Eagles at Carolina Panthers (Friday 11.25am AEST)
The opening game of the weekend sees the Eagles travelling to Carolina to take on the red hot Panthers on Friday morning. Carolina seem to have recaptured some of the form that saw them reach the 2016 Super Bowl and currently sit 4-1 after some great play from the likes of QB Cam Newton and the receiving core. Their rushing has been a little lacklustre to start the season, with Jonathan Stewart and Christian McCaffrey starting slow but they won't need it this weekend against the Eagles.
Philadelphia have the fourth worst defence in the league against the pass so its safe to say Newton will be airing it out here. The Eagles also sit 4-1 on the season so far but haven't looked nearly as dominant as the Panthers have with some get out of jail wins over New York and the Chargers. Apart from last week against the Cardinals, the Eagles have had at least 17 points scored on them every week so far this season and we think the Panthers should be able to put up enough points to get them over the line at home.
TIP: Carolina Panthers -3.5 - $1.98 at CrownBet

Green Bay Packers at Minnesota Vikings (Monday 4am AEST)
Minnesota were able to escape Chicago with a win on Tuesday morning after a QB change from Sam Bradford to Case Keenum at half time inspired the Vikings to put up JUST enough points. They still gave the Bears plenty of opportunity on offence however, something that they won't be able to do this weekend against the Packers.
Aaron Rodgers has looked outstanding through the opening rounds of the season and is the early favourite to claim this season's MVP award. The Packers currently sit at 4-1 and lead the NFC North while the Vikings are 3-2. The Vikings defence is able to beat up on the weaker offences in the league like the Chicago Bears but against the Packers we still think Rodgers puts up anywhere between 25 to 35 points. The Vikings have to have a near perfect day to score that many, especially away from home so we think the Packs cover here.
TIP: Green Bay Packers -3 - $1.92 at Ladbrokes
Pittsburgh Steelers at Kansas City Chiefs (Monday 7.25am AEST)
It's all about the home favourites this weekend as we'll be taking another one to win here in the Kansas City Chiefs to defeat the struggling Steelers on Monday morning. The Steelers have lost two of their last three games to pretty average competition in the Jaguars and the Bears and just couldn't get their offence going in either, putting up just 26 combined points in the two losses.
The game seems to have gone past timely QB Ben Rothlisberger a touch and he just isn't getting that connection with star receiver Antonio Brown that he has shown in previous years. No such problems with the Chiefs, however, as they remain the sole undefeated team in the league at 5-0 and show no signs of slowing down. Alex Smith is a candidate for MVP while rookie running back Kareem Hunt may as well be given the rookie of the year award right now. Their defence is also nothing to frown over with Eric Berry leading a decent defence. At home while playing to keep their undefeated record intact we think they should be too good for the Steelers here.
TIP: Kansas City Chiefs -4 - $1.90 at Sportsbet

New York Giants at Denver Broncos (Monday 11.30am AEST)
Along with the 49ers and the Browns, the Giants are one of three remaining teams who have yet to win a game. They are probably the best of that bunch and have looked way better in their last three games, putting up a combined 69 points in the three losses. They have also lost all three games by a 5 points or less and while they are still yet to get that first win, their defence is starting to become what it was touted to be in the pre season.
They'll be without star receiver Odell Beckham Jr for this clash after he sustained an ankle injury on the weekend. Due to this the line has been pushed all the way out to 11.5 points in favour of the Broncos. While they boast arguable the best defence in the league, their offence has looked a little shaky at times throughout the year, putting up just 16 points in both of their last two matches. The Giants defence has been good through the last 3 games and we think the Broncos will probably struggle to score enough points here to cover such a big line.
TIP: New York Giants +11.5 - $1.87 at CrownBet
Follow @andyrosos on Twitter for more tips and nonsensical sports comments
_ _ _
Where to bet on the NFL in Australia
Here are some great Australian sports betting sites to bet on the NFL!
TopBetta are one of the better punting sites in Australia, they offer great racing and sports markets as well as the penomenon of tournament betting! So click to get an account today and also score a $250 sign-up bonus!

Ladbrokes are one of the better punting sites in Australia, so get an account today and also score a $500 sign-up bonus!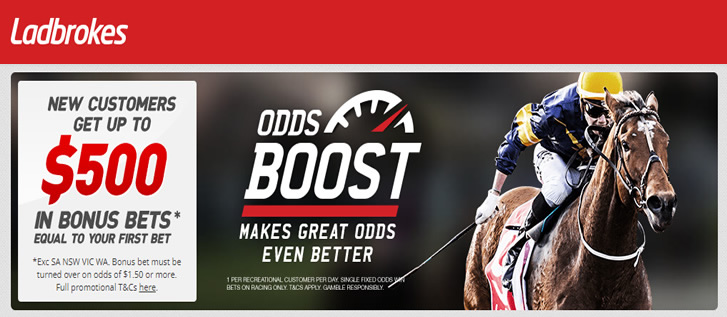 If you don't have a CrownBet account it's better late than never, so why not sign-up to Crownbet today and get involved in a great 150% bonus!

Make sure to read full terms and conditions of any betting promotion before placing any bets - bonuses may not be available to residents of all states.
*Excludes SA, NSW, WA & VIC
Always Gamble Responsibly.