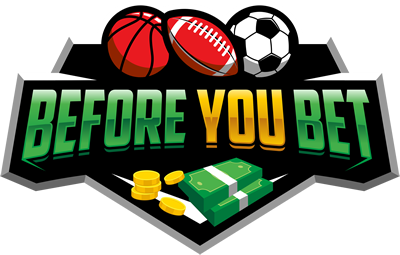 2017 AFL Season Preview & Betting Tips
Sun, 19/03/2017 - 4:18pm, Drop Punta

The AFL Women's league has been in the spotlight for the last few weeks, but our official 2017 AFL Season Preview & Ladder Predictions has arrived and that means footy is finally about to kick back into action! Once again Before You Bet will have AFL betting tips every week provided by Drop Punta (@AFLBYB) as he goes for his fourth consecutive profitable season.
2017 AFL Season Preview & Betting Tips
I haven't been as pumped for the footy to begin as I am for the 2017 AFL season in a long time. I'm not sure if it's because the AFL Women's got so much hype or if the excitement of last year's finals series simply left me hungry for more. It just really looks like this season could be a turning point for a lot of teams.
Once again I abstained from betting on the AFL preseason as it's just too unpredictable. I have been betting on the AFLW with some success and hope to be just as profitable during the regular 2017 AFL season.
To recap last year's AFL betting tip results, I ended up just under +18 units with an ROI of 9% - for those unfamiliar with 'units', read our sports betting bankroll management article for info regarding units. Profit is profit, but it was the first year since I started recording my results that was under +25 units, so I'm hoping to do far better this season. My results were also saved with a strong finals series, so my actual regular season was more disappointing than would appear.
Like in past years, my season preview will include a 2017 AFL Ladder prediction and some basic betting tips based around my ladder such as premiership and top 8 / top 4 betting. I like to also give my predictions for the most improved and most disappointing teams of the upcoming AFL season - of which I'm proud to say GWS was spot on last year, while I wasn't too far off the mark predicting North Melbourne would fall from grace after a great 2015.
There are still two weeks until the 2017 AFL season begins, so stay tuned in the lead-up as I will likely post some more AFL futures betting tips and perhaps a 2017 AFL Brownlow preview before commencing my usual week-by-week Brownlow vote predictions.
And as always, I would like to make the disclaimer that picking the AFL ladder before seeing any real football for the year is almost impossible. I do think you can find some value in betting on ladder outcomes (such as GWS to make the 8 at $2.30 last year), but ultimately tread with caution as a lot can happen in 23 rounds of footy.
2017 AFL Ladder Prediction
1 - GWS Giants
2 - Sydney Swans
3 - Western Bulldogs
4 - Adelaide Crows
5 - West Coast
6 - Geelong Cats
7 - Hawthorn Hawks
8 - St Kilda Saints
9 - Melbourne Demons
10 - Collingwood Magpies
11 - Port Adelaide Power
12 - Fremantle Dockers
13 - Richmond Tigers
14 - Essendon Bombers
15 - North Melbourne
16 - Gold Coast
17 - Brisbane Lions
18 - Carlton Blues
My pick for the minor premier of the 2017 AFL season is boring, but the GWS Giants are an 'obvious' choice for a reason. The Giants managed 16 wins last year (putting them one game behind Sydney on top) and it's very hard to argue that they won't be improving this year. I'm not going to go on like a broken record about their tremendous list, but it must be highlighted that the team that only just missed out on a Grand Final appearance was still filled with a lot of young players who will no doubt be better for the experience. Can't see them losing in Sydney too often and can't see them having too many troubles travelling. While not an exact science, a recent champion data AFL ladder prediction had them finishing on top just over 50% of the time, which I think could even be a little conservative. With odds as short as $3.30 elsewhere, grab the $4 at Sportsbet for them to win the minor premiership.
Tip: GWS to win the AFL Minor Premiership - $4 at Sportsbet
One other bet regarding the top teams for 2017 that I like is for the Swans to make the Top 4. Despite losing the Grand Final, I think the Swans are a step ahead of most teams except the Giants. They lost just the two games at the SCG last season (to bogey team the Hawks and in a thriller to the Dogs) and I can see them once again being very hard to beat on that ground. Tom Mitchell was a huge loss, but Parker, Kennedy, Hannebery and Franklin are formidable while guys like Isaac Heeney and Callum Mills look ready to take it to the next level. Can still get some solid odds for this one.
Tip: Swans to make the Top 4 - $1.95 at CrownBet
I will leave my other AFL betting tips in response to my ladder prediction to the following two categories - my most improved and most disappointing teams of the year!
Most Improved Team of 2017 AFL Season
Picking the Giants as last year's most improved team was relatively predictable, but the bookies did still have them at a juicy $2.30 to make the eight. I think for the 2017 AFL season we can find similar value with the Saints. There is no doubt a common opinion that the Saints and Demons are the next two 'up and coming' teams, but I put St Kilda ahead of Melbourne. I have said for the last two seasons that the Saints aren't far behind the Bulldogs development, and we saw how much improvement that team showed last season. I think you could argue that the long-term outlook for Melbourne is superior to the Saints (the Dees' 19-22 year olds show tremendous potential), but the Saints look closer to taking the next step right now with their top tier of talent starting to get to an ideal age profile, mixed with some great 20-21 year olds and a couple of veteran talents in Nick Reiwoldt and Leigh Montagna who still contribute a huge amount to the team.
A big plus for me is that Paddy McCartin looks ready to finally play a full season and while I don't think his contribution will be huge (like Tom Boyd's wasn't in the early days at the Dogs), we have already seen during the pre-season that he frees up other forward line guys to kick goals on lesser defenders which creates a ripple effect. I also think Tom Hickey is not far off being an elite ruckmen and as a midfield combo with Jack Steven is just as dangerous as the Gawn/Viney combo at Melbourne. You will only find $2.10 for the Dees to make the eight, which to me just means the $2.40 for the Saints screams value.
Tip: St Kilda to make the Top 8 - $2.40 at Sportsbet
Biggest Disappointment of 2017 AFL Season
Labelling a team the 'biggest disappointment' is harsh, but sometimes there is no other way to describe a team that falls well below expectations. While I don't think there are very high expectations around the Blues to begin with, I do think they will finish with the wooden spoon which is certainly not where they want to be after managing 7 wins and finishing 14th last year. The Lions are quite heavily favoured in the 'least wins' market and that means Carlton's odds look quite generous. I am quite certain one of these two teams will finish on the bottom and I'm very happy to take Carlton at these odds.
Tip: Carlton to have least wins of 2017 - $4.25 at Sportsbet
2017 AFL Grand Final Prediction
Match-Up: Sydney Swans vs GWS Giants
I think an all-Sydney Grand Final is a very real possibility in 2017. The Eagles are also a threat, along with the Bulldogs and Crows, but I think the Swans will give themselves one more chance to go all the way.
Winner: GWS Giants
Boring to pick the favourite to win the premiership, but it's going to happen in the very near future, so fade the the Giants one more time if you dare, but don't make the same mistake next year.
Tip: GWS to win the 2017 AFL premiership - $4 at Ladbrokes
That's a wrap for my 2017 AFL season preview, but make sure to return to Before You Bet soon for more AFL betting tips.
There are lots of great Australian sports betting websites that offer AFL betting including Ladbrokes Australia which already offers odds for every game of the 2017 AFL season!

And if you don't have a Ladbrokes account, click here to sign-up (or on the banner) and if you are eligible you ca take advantage of a sign-up bonus up to a HUGE $500! Check out terms and conditions before creating an account, but don't miss out on this one.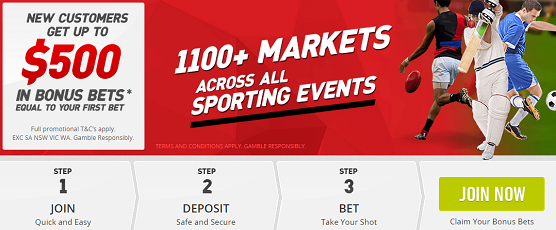 Make sure to read full terms and conditions of any betting promotion before placing any bets - bonuses may not be available to residents of all states.
Always Gamble Responsibly.