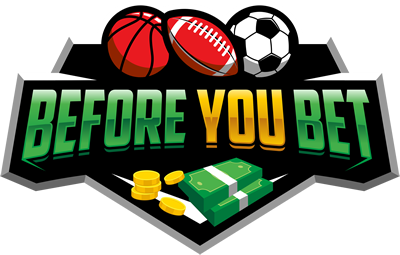 2017 AFL: Round 5 Preview & Betting Tips
Tue, 18/04/2017 - 8:31pm, Drop Punta

Our AFL betting tips ended up relatively solid last week, but hopefully we can manage more than a +3.33 unit profit this upcoming ANZAC Day weekend. There are games from Friday to Tuesday this week, so strap yourselves in for five days of footy and take a look at my 2017 AFL Round 5 preview and betting tips.
2017 AFL Round 5 Betting Tips
Port Adelaide Power vs Carlton Blues (Friday, April 21st at 7:20pm AEST)
After starting the season so strong, Port Adelaide have lost two in a row - albeit to the joint premiership favourites GWS and Adelaide. They will be keen to get back in the winner's circle as they take on the Blues at Adelaide Oval in Round 5.
*** CLICK HERE - PLAY FREE AFL ROUND 5 BETTING TOURNAMENT - PRIZES $$ ***
There is a reason Port Adelaide are 37-point favourites. They area formidable opponent on their home turf and while they have been outclassed by superior opposition the last couple of weeks, they are still showing signs of being a top 8 side. I think Port Adelaide are a certainty to win this game on Friday night and also think they should cover the line. Carlton's average losing margin so far this season has been 26 points, but they are yet to play outside Melbourne and I don't think they have played a team like Port Adelaide who should be able to cut them up around the ground. Carlton also only average 73 points per game (skewed slightly by a game in the wet), while Port are averaging 104 points even with their two losses. The last time they won at Adelaide Oval in Round 2 they scored 145. Carlton should be able to keep them a little more contained than a poor Fremantle did that week, but ultimately this is going to be a very tough road trip. The Blues played a bit more free-flowing and attacking last week against the Suns, but ended up allowing Tom Lynch to kick seven and Brandon Matera to kick three. While Port don't have a player like Lynch, Charlie Dixon has been looking like a dangerous target the last few weeks, while Chad Wingard, Sam Gray and Robbie Gray have all been hitting the scoreboard.
Carlton are no doubt using this season to blood young players and games like this on the road should be far too tough. Jumping on Port Adelaide at the line and expect there is a chance it moves a couple of points before kick-off.
Tip: Port Adelaide at the line (-36.5) - $1.90 at UBET (1.5 units)
Western Bulldogs vs Brisbane Lions (Saturday, April 22nd at 1:45pm AEST)
It's another lopsided affair on Saturday afternoon (according to Australian bookmakers anyways) as the Brisbane Lions head to Etihad Stadium to take on the Western Bulldogs.
The last time the Lions met the Dogs on their home ground was in Round 5 of last season and they suffered a 53-point defeat. I think there have been signs in the early parts of this year that the Lions have improved, but they certainly have their work cut out for them. They have a talented midfield and have been buoyed by Dayne Beam's return to the elite level, but ultimately they still have an inexperienced bottom half of their list which goes quiet for long periods of games. That was seen last week when they let Richmond kick five very quick goals at the start of the 2nd quarter and despite losing the rest of the game from that time by only nine points, they were ultimately defeated by 52 points. There's only so much Beams, Rockliff and Zorko can achieve and it's going to be hard for Brisbane to win games before guys like Eric Hipwood and Josh Schache get more experience.
The Bulldogs, meanwhile, haven't been overly impressive to start the 2017 AFL season. The Grand Final winner is always a few weeks behind the preparation of the rest of the league, but that can't be use as the only excuse. It really looks like plenty of teams have adjusted to the Dogs' game style and they are yet to respond. However, they are 3-1 and finding ways to win and I expect that to be the case again this weekend. They will be without Travis Cloke, but that might be a blessing as they go back to a similar line-up to last season. They should be able to outclass the Lions around the field and while Brisbane has some great midfielders, they really struggled to convert their opportunities on the scoreboard last week. Throw in the fact this is Bob Murphy's 300th game, it's at Etihad and the Dogs have had a couple of day's extra break to the travelling Lions and I'm happy to have a small play on the Dogs to cover the line.
Tip: Western Bulldogs at the line (-42.5) - $1.92 at Sportsbet (0.5 units)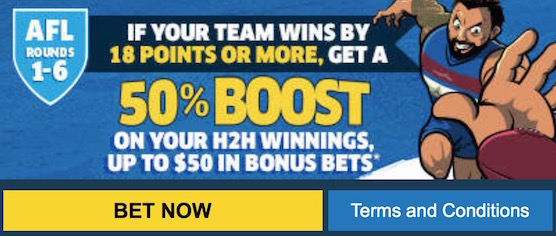 Gold Coast Suns vs Adelaide Crows (Saturday, April 22nd at 4:35pm AEST)
The Suns will be very happy to go into Round 5 on the back of two solid wins and now have a chance to show their home crowd what their really made of when they take on the Crows at Metricon on Saturday afternoon.
Facing the Crows is a daunting task for any team at the moment, but even more daunting when your co-captain and pillar of your backline will be on the sidelines. Not having Steven May is going to be a huge disadvantage when you consider how damaging the Adelaide forward line led by Eddie Betts and Taylor Walker has been. If they can't quell the Adelaide goal kickers, they are going to need their own like Tom Lynch to put in another performance like his 7-goal haul last week.
The most interesting aspect of this game will be the battle in the middle of the ground, with the Suns currently the best centre clearance team in the comp compared to the Crows in third. Gary Ablett has been in great form the last couple of weeks and it will be a treat to see him at his best against Adelaide star Rory Sloane. Ultimately, however, the Suns won't be able to win this without May up back to stop the very deep Adelaide forward line. The Crows are prolific scorers and should continue that on the road this week.

Tip: Adelaide at the line (-26.5) - $1.92 at Ladbrokes (2 units)
Sydney Swans vs GWS Giants (Saturday, April 22nd at 7:25pm AEST)
The pressure is mounting for the winless Swans and it's not going to get an easier as they face a Sydney derby against a tough GWS Giants on Saturday night. If they lose, it will be the first time since 1993 that they have started a season 0-5 and at this points, that seems more likely than not.
Since losing the opening round to the Crows, the Giants have won the last three games without barely breaking a sweat. They have also won the last two games against the Swans (including a qualifying final last year), so they head into this clash brimming with confidence. The Swans' confidence, meanwhile, is at an all-time low and it's hard to see how they gain some of it back. Their list is simply inexperienced as they continue to field new first and second year players while some of their established players are out with injury. Fortunately, it looks like Kurt Tippet, Jarrad McVeigh, Isaac Heeney and Gary Rohan could all be out on the field after successfully completing training early in the week. Of these four, Tippet will be especially important considering Sam Naismith is out at the moment and Callum Sinclair simply can't cut it as the lone big man. Regardless, I think the Swans will find this too hard. They just can't get a rhythm going and and are struggling to score - they havent reached 100 points once so far this season. Because the SCG suits the Swans and they have a few players back, I do think they should be relatively competitive.
Tip: GWS Giants by 1-39 points (Under 39.5) - $2.10 at Sportsbet (2 units)
Fremantle Dockers vs North Melbourne Kangaroos (Saturday, April 22nd at 5:40pm AWST)
After two rounds it looked like it would be a long time before the Dockers went into a game as favourites, but here we are in Round 5 and they are giving the Kangaroos a two-goal head start at Domain on Saturday night.
The Dockers will be very happy that their two wins have come against talented opponents and not wooden spoon contenders. Their victory over the Dogs at Domain two weeks ago looked like it may have been a once off, but then they travelled to Melbourne last week and got a two-point win against the Demons. The confidence this will instil in their new-look young lineup can not be under sold, but ultimately it's going to be tough for them to keep it up every week.
Despite being winless, the Kangaroos are not going to be pushovers this week. They have played some solid football each of the last four weeks and arguably should have won against the Dogs last week and the Cats a couple of weeks earlier. They have won the last two against the Dockers (both at Etihad), but lost five of the last six at Domain. I'm not sure they will win in Round 5, but I do think they will continue to play very competitive football. I'm liking the look of this one to stay close either way.
Tip: Either Team by Under 24.5 Points - $1.83 at Sportsbet (2 units)
St Kilda Saints vs Geelong Cats (Sunday, April 23rd at 3:20pm AEST)
The Saints managed an ugly win against the Pies last week to bring their season to 2-2 and will need a better effort if they are to get another win in Round 5. The Cats, meanwhile, are probably lucky to be 4-0, but they will be confident after they smashed rivals the Hawks last week and solidified their place on top of the ladder.
The Cats have been very sloppy at times this season, but Joel Selwood and Patrick Dangerfield continue to lead from the middle, while Tom Hawkins is probably in career best form, kicking 16 goals, 5 behinds across the last four games. There were also some solid signs with their young players like Brandan Parfitt and Nakia Cockatoo last week, but it's hard to tell how much of that came from the Hawks simply playing absolutely woeful football. However, despite their winning streak, I don't think the Cats will have it easy this week on a six-day break against the Saints. Jack Steven returns to the St Kilda lineup which is a huge plus, while the Saints have enjoyed playing the Cats at Etihad in recent times, winning in 2016 and drawing in 2015. Happy to take the 15-point head start in what should be one of the better games of the round.
Tip: St Kilda at the line (+15.5) - $1.92 at CrownBet (1.5 units)

Hawthorn Hawks vs West Coast Eagles (Sunday, April 23rd at 4:40pm AEST)
What can I say about the Hawks that hasn't already been said this week? Their fall from grace has not only been sudden (though there were signs late last year), it has been ferocious. It was bad a fortnight ago and it's even worse as they head into Round 5 against the Eagles on the back of an 86-point thrashing at the hands of the Cats.
Despite Hawthorn's poor efforts the last few weeks, the sportsbooks continue to set the lines relatively low. There hasn't been much movement in the lead up to each game either, so obviously punters are a little hesitant to completely ride off a team that has been the best of the modern era. They are only getting three goals points against the Eagles and while I also have something in the back of my head that says the Hawks could win a game at any moment, while the lines are this small we need to pounce. The most telling aspect of Hawthorn's game has been their veteran's struggling to cover the ground they once did. Luke Hodge did his best to stand up against the Geelong, but that didn't matter when guys like Josh Gibson are getting smashed in the backline and Shaun Burgoyne and co are adding very little around the ground. I will never be surprised when the Hawks turn it around, but I can see Josh J Kennedy dominating this weekend and if he doesn't, who is going to stop the talented West Coast midfield, not to mention their relatively deep forward line? Yes, the Eagles don't travel well, but this is their chance to get a little bit of that monkey off their back against one of their rivals - especially with an extra three day's break compared to their opponent.
Tip: West Coast at the line (-18.5) - $1.92 at Sportsbet (2.5 units)
Richmond Tigers vs Melbourne Demons (Monday, April 24th at 7:25pm AEST)
I have underestimated the Tigers almost every week of the 2017 AFL season so far, but they have proven me wrong thus far. It will be interesting to see if they continue their run of good form against the Melbourne in a Monday night clash at the MCG.
There is no way to describe Melbourne's loss to Fremantle last week other than 'disappointing' - not just because the lost, more because they led at half time and came out and kicked one goal to seven in the third quarter. That reeks of the Melbourne of 2-3 years ago and is a worrying sign. Their list arguably has more potential than any other in the AFL, but they are lacking consistency at the moment. They are also missing Max Gawn an awful lot and while Jake Spencer was serviceable last week, their midfield isn't the same without the beard. They are too good to not put up a fight against the Tigers, but on current form you have to think Dustin Martin, Trent Cotchin and co make it a fifth straight win.
Tip: Richmond by 1-39 Points (Under 39.5) - $2.37 at Sportsbet (1 unit)
Essendon Bombers vs Collingwood Magpies (Tuesday, April 25th at 3:20pm AEST)
The five-day bonanza of footy concludes with the traditional ANZAC Day clash on Tuesday as the Bombers and Magpies meet at the MCG in front of what is always a massive crowd.
Collingwood come into this game on the back of an ugly loss to the Saints last week which was disappointing after they were so good against the Swans the week prior. Their form has been a real roller coaster so far this season, with moments that make them look a like a top side, followed by performances worthy of a wooden spooner. Their real problem has been their lack of presence in the forward line. We know what their midfield is capable of, but it's all for nothing if their forward line can't convert their opportunities. They are ranked sixth for inside 50s, but average only 75 points per game. However, they should be able to turn that around against an Essendon side whose backline hasn't looked all the flash - especially last week when the Crows scored 153 points. The Bombers have also struggled to give their own forward line enough opportunities as they are ranked 17th for inside 50s. I think we all got a little too excited about the Bombers when they defeated the Hawks in Round 1, but let's remember how the rest of the season has gone for the Hawks. Their only other victory was against the Lions, while they couldn't win against the Blues (albiet in the wet). Let's also take into account that Coach John Worsefold suggested during the week that they have "hit a wall" - in Round 4! Signs point to a struggling Essendon and while the big stage of ANZAC Day might lift them a little, I love the look of the Magpies here and think this line is very generous.
Tip: Collingwood at the line (-3.5) - $1.92 at CrownBet (2.5 units)
_ _ _
2017 AFL Round 5 Betting Bonuses
Lots of great betting bonuses on offer at Australian sports betting sites!
Bet on AFL Round 5 at TopBetta and get a special enhanced $3.50 for the Dockers, Cats and Giants all to win! Max bet is $25, but click on the banner and don't miss this one!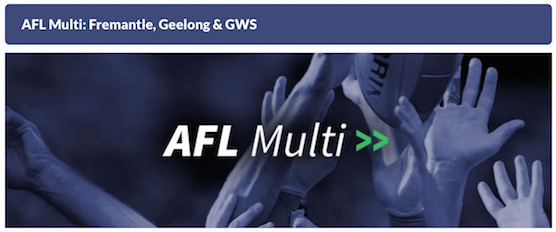 TopBetta offer great markets as well as the penomenon of tournament betting! So click to get an account today and also score a $250 sign-up bonus! You can also learn more about the site on our TopBetta review page.

Ladbrokes are one of the better punting sites in Australia, so get an account today and also score a $500 sign-up bonus!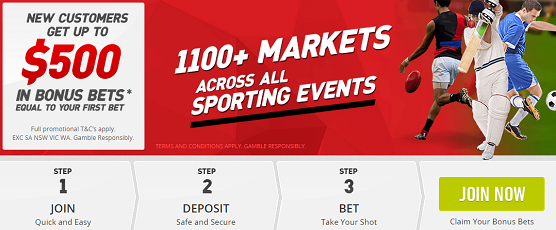 Another great CrownBet AFL betting special for the 2017 seson - place a 4+ leg head-to-head multi and if one leg fails, get your stake back up to $50 in CrownBet Rewards Points. Click on the banner to take advantage!

CrownBet also have a great NO DEPOSIT SIGN-UP OFFER - Click to create and account today and score a no obligation 2,500 Rewards Points which can be redeemed for a $25 bonus bet or more! Just make sure to read terms and conditions before signing-up, but certainly don't miss out on this one!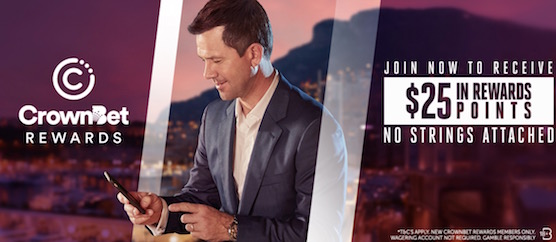 Make sure to read full terms and conditions of any betting promotion before placing any bets - bonuses may not be available to residents of all states.
*Excludes SA, NSW, WA & VIC
Always Gamble Responsibly.