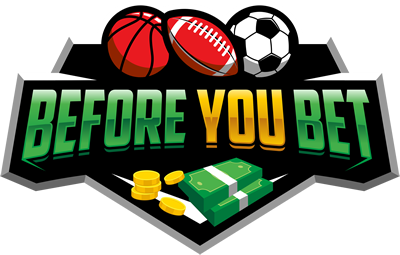 2017-18 NHL Betting Tips: Playoffs Round 1
Wed, 11/04/2018 - 4:11pm, CrossRoads

Round 1 of the NHL Stanley Cup Playoffs kicks off this week. This Playoffs series will feature some new and old faces with the Vegas Golden Knights securing their first Playoff series in franchise history and the Pittsburgh Penguins looking to wrap up their third straight Stanley Cup.
Minnesota Wild at Winnipeg Jets
The Wild and Bruce Boudreau had another fantastic year, finishing third overall in the Central Division and now will have a chance against the Jets to move through to round two. Last season the Wild were knocked out in five games to the St Louis Blues, who took them to town winning the series 4-1. Like most teams the Wild had an up and down year. On the road Minnesota weren't their strongest, posting a 18-20-3 record but they certainly made up for it on home ice claiming a 27-6-8 record. The Wild are fairly strong on both ends of the ice, especially on offense. The Wild are ranked 11th in the league for goals scoring over three per game. The return of Zach Parise in the new year has taken the load off Eric Staal and Mikael Granlund as Parise is another option up forward. The question is can the cover the Winnipeg forwards without defenseman Ryan Sutter and Jared Spurgeon?
The Winnipeg Jets will play their first playoff series since the 2014-2015 season where they got swept in four games to the Ducks. The Jets went 52-20-10 through the regular season and have won nine of their last 10, including five straight to end the season. The Jets are a deadly offensive teams led by 19 year old Patrik Laine and veteran Blake Wheeler. Laine put together 44 goals along with 26 assists and Wheeler had 91 points this year as he had 23 goals and 68 assists. The Jets are ranked second for goals and fifth in the power play. They come into this series close to full strength and will have Connor Hellebuyck in goal to take care of things.
The Jets outplayed the Wild 3-1 in the regular season.
TIP: Winnipeg Jets to win series - $1.48 at Sportsbet
Philadelphia Flyers at Pittsburgh Penguins
The Flyers finished third in the Metropolitan Division and will get a crack at the defending champions. This fierce rivalry is one series you can't miss. These two teams haven't met in the playoffs since 2012 and Pittsburgh would love to get their revenge. The Flyers seem to play their best hockey on the road which is one good thing but you have to win at home too. The Flyers do have guys that can score, Claude Giroux is in career best form and Sean Couturier but up 76 points for the year. If you look further down the roster you can also rely on the youngsters like Travis Konecny and Nolan Patrick to step up. The Flyers look best on defense lead by Shayne Gostisbehere and Ivan Provorov who both scored 10+ goals for the season and had over 300 blocks between them.
Pittsburgh at times looked a little shaky coming down the stretch of the regular season, but you certainly cannot give that much thought, as hockey starts from zero once the playoffs come. Pittsburgh finished their season second in the Metropolitan Division and have the troops to attempt their third straight Stanley Cup. The Penguins are ranked third in goals and first in the league on the power play. Evgeni Malkin lead the team in goals for the regular season, followed by Phil Kessel and Sidney Crosby who both put up solid numbers for the year. Last year's playoffs series saw Jake Guentzel put on a display, he finished with 13 goals and eight assists. Coming into this playoff series he has two goals, three assists in his past 10 games.
Matt Murray hasn't been the same goalie he was last year but will be in goal again against the Flyers, he is 5-5 in his past ten games. Only concern for the Penguins is Derick Brassard who is currently out with a groin issue.
TIP: Philadelphia Flyers to win series - $2.90 at Ladbrokes
Los Angeles Kings at Vegas Golden Knights
The Kings are in their first playoff series since the 2015-2016 season. The Kings felt some urgency coming down the stretch winning six of their last ten to book a place with Vegas. The Kings are the best defensive team in the playoffs ranked first for goals allowed and first on the penalty kill, killing off 85% of penalties. The Kings had a mid season melt down but since Jeff Carter came back from injury the Kings have pulled it together. The Kings have the edge over the Golden Knights with experience in playoff games. Will be interesting if Vegas can break down the Kings defense!
What a story this is with the Vegas Golden Knights stunning the league to win a place in the Stanley Cup Finals. The Knights were solid from the get go and held strong after the All Star break to go all the way to the Playoffs in their first year as a Franchise. Vegas are a fast paced team that get a lot of shots on goal and can score quickly. Vegas are ranked fifth for goals this season, scoring 3.27 goals per game and ranked 11th for shots on goal. William Karlsson and Jonathan Marchessault have been outstanding for the Knights, both registering over 70 points in the regular season. Marc Andre Fleury will be between the pipes as he gets another crack at the Stanley Cup Playoffs. This will go the distance so buckle up.
TIP: Vegas Golden Knights to win series - $1.75 at CrownBet
Toronto Maple Leafs at Boston Bruins Friday
The Toronto Maple Leafs start their series on the road against a well built Boston team. A young Leafs team took the Washington Capitals to seven games last year.
Inexperience ended that campaign, but they are here again and they are a lot stronger. Since back from injury Auston Matthews has found his touch again, collecting points in his past nine games, including six goals and seven assists.
Toronto strive on great offense and do a good job scoring on the power play, ranked second in the league and third for goals. Toronto won three out of the four contests over the Bruins in the regular season, with Mitch Marner causing problems with nine points in those games.
Boston had plenty of injuries throughout the year but with the squad they have they always found a way to either win or come away with a point. The Bruins were close to finishing on top of the league but drop some crucial games down the stretch. Boston have a ton of talent on that first line that includes Brad Marchand and Patrice Bergeron and that will need to get out of the end of year slump if they are to get past the Leafs. Boston have a good mix of new and old on the defensive end and it works perfect. Their top defensive line including Zdeno Chara and Charlie McAvoy has worked extremely well but the loss of Brandon Carlo may be a hard one to fill. It's sad to see these two teams meet in round one of the Playoffs but no doubt it will be a cracker!
TIP: Boston Bruins to win series - $1.64 at Sportsbet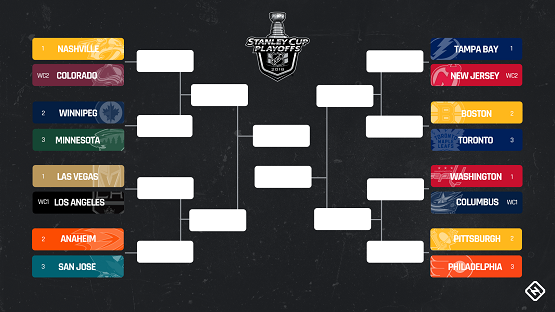 New Jersey Devils at Tampa Bay Lightning
The Devils have a tough task as they head south to Tampa. Last year we saw eighth placed Nashville beat the first placed Blackhawks to advance, so by no means is it impossible. The Devils don't match the Lightning is offense but they do have talent that includes Taylor Hall who had 93 points this year and rookie Nico Hischier who gathered 52 points. Those two guys need to fire early to give them a sniff. New Jersey were 21-15-5 on the road this season and they beat the Lightning in all three of their matches played. New Jersey's special teams are consistent, ranked tenth for power play percentage and eighth for penalty kill.
Tampa Bay finished on top of the Eastern Conference and have their best chance in years to give the Stanley Cup a nudge. Led by Steven Stamkos and Nikita Kucherov, the Lightning have the best offensive attack, ranked first for goals and third on the power play. Defense is led by Swede Victor Hedman, but it's not all sweet sailing on defense, ranked 13th for goals allowed and 28th on penalty kill. That's why Ryan McDonagh was a mid season inquisition along with fellow team mate JT Miller. The Lightning are still waiting for confirmation on if he is ready to go for round one.
TIP: Tampa Bay Lighting to win series - $1.31 at Sportsbet
Columbus Blue Jackets at Washington Capitals
Columbus have come alive after the ten game winning streak that put them in playoff contention. The Blue Jackets are still searching for their first series win in franchise history. Columbus were one of the strongest second half teams and had regular season success over the Capitals. Columbus don't have a lot of depth on offense but the first line including Artemi Panarin and Cam Atkinson can cause some headaches.
Sergei Bobrovsky gets another chance to prove critics wrong as he suits up for another playoff series.
The Washington Capitals had another outstanding year with Alex Ovechkin scoring 49 goals and defenseman John Carlson in career best form. The Capitals just announced that Philipp Grubauer will start over Braden Holtby and it's fair enough with a stat line of 15-10-3 and a GAA of 2.35. Washington are 28-11-2 at home this season and are ranked ninth for goals. The Caps saw some holes in their defense early on and ended up trading in under rated Michal Kempny who has been solid since his arrival. The Capitals have their own injury worries with TJ Oshie and Jay Beagle racing against the clock to be fit.
TIP: Washington Capitals to win series - $1.75 at CrownBet
Colorado Avalanches at Nashville Predators
Colorado snuck into the second wild card position after a win in the final game over St Louis. The Avalanches are an explosive young talented team that is led by star Nathan MacKinnon 97 points. The question here do the Avalanches have the depth to compete with Nashville? On offense the Avs are ranked tenth for goals and eighth on the power play. The Avs know how to score and it's been a all rounded affair with Mikko Rantanen and Gabriel Landeskog helping the young MacKinnon on the first line. Colorado have been hit with a few key injuries with goalie Semyon Varlamov set to be sidelined for this series and defenseman Eric Johnson. This task is not out of the question but they are going to need a bit of luck go their way.
Nashville claim the Presidents Cup after another stellar year in the Western Conference. The Predators ended the year with a 53-18-11 record which put them three points clear of Winnipeg in first place. The Preds had a 28-9-4 record at home this season along with a 35-9-5 Conference record. The Preds are not the best offensive or defensive team on paper but their depth has been their greatest strength. They also have PK Subban and Roman Josi, two of the best defenseman in the league. The Preds rank second allowing 2.49 goals per game and are sixth on penalty kill. Nashville also do a great job keeping it within the blue line and pushing pressure, they also rank second in the league for face offs.
I don't think it's one way traffic, but the Preds should comfortably get past round one.
TIP: Nashville Predators to win series - $1.21 at Sportsbet
San Jose Sharks at Anaheim Ducks
The Sharks have been solid since 2003 and have made the playoffs every year since. The Sharks took care of the regular season matchups winning three out of four against the Ducks with two going to OT. San Jose finished the year off in third position and had another great year without veteran Joe Thornton who is still sidelined. The Sharks offense looks to be complete after trading in Evander Kane, then add Logan Couture and Joe Pavelski. Brent Burns isn't the same player he was last year but his presence is felt at the start of each game. The Sharks are coming into Anaheim with almost a full squad, they will be hard to beat.
The Anaheim Ducks are another playoff team that always seem to be there come April. Anaheim have one of the best first and second lines in the league. Rakell, Getzlaf and Perry get things happening on the first line then Andrew Cogliano and Jakob Silfverberg are paired on the second line. The Ducks have won their past five straight and are 26-10-5 on home ice. Goalie Josh Gibson suffered an injury only a week ago but has told media he will be available game one but Cam Fowler won't be there with a shoulder injury.
This series will be entertaining, so don't forget about the California rivalry.