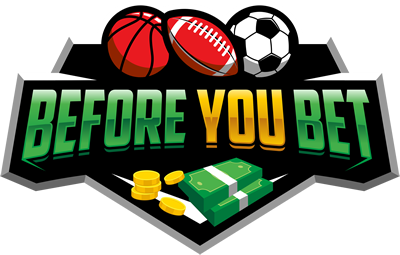 2017-18 NHL Betting Tips: Capitals at Predators + Wednesday November 15th Games
Tue, 14/11/2017 - 8:32pm, CrossRoads

The 2017-18 NHL season continues this Wednesday, November 15th and we are back with another round of NHL betting tips, featuring the Fox Sports televised Washington Capitals at Nashville Predators.
Washington Capitals at Nashville Predators (12.00pm AEDST Fox Sports 503HD)
The Caps begin their two-game road trip against the Predators on Wednesday afternoon. The Caps have been quite consistent in their past ten games with a 6-4-0 win/loss record and have won the last two at home. Since giving up eight goals to the Flyers a few weeks ago, the defense has picked up. They have only given up two goals in their past two games. Netminder Braden Holtby has been solid, picking up his sixth consecutive win over the Oilers on Monday. The win over the Penguins over the weekend made him the second fastest goalie to reach 200 wins in NHL history. There isn't much the Caps are doing wrong at the moment especially with Holtby in front of the net.
Nashville also had a slow start to the season but have now put together four wins straight and will be looking for their fifth straight win front of the home crowd. Nashville have now crept up to third in the central division standings and have enjoyed a strong week defeating the Blue Jackets and then knocking off last year champions Pittsburgh in an OT win. The Preds are making some much needed noise at the moment and are looking sharp after acquiring forward Kyle Turris from Ottawa who scored his first goal for the club just two periods into his first game. The Preds have won the last two against the Caps and will try make it three in front of a smashville crowd.
TIP: Nashville Predators to win - $1.69 at Sportsbet
Buffalo Sabres at Pittsburgh Penguins (11.00am AEDST)
The travelling Sabres head into PPG Paints Arena in Pittsburgh to try their luck against the Penguins. Buffalo are once against in the lower half of the Eastern Standings and have a 3-5-1 away record. To be fair to Buffalo they have their fair share of injuries and it shows they don't have the depth to back up the injuries. Jack Eichel has been great for Buffalo but hasn't scored in the past eight games. He will face off in against Crosby in one of the matchups of the night. Can Buffalo break the drought after losing the last two?
Pittsburgh haven't been at their best this past week as they lost both their games on the road. They now slip to 9-7-3 for the season and head home after a couple of days off after two straight losses. The Penguins have played 13 of their 19 games on the road this season and head home for a lighter schedule. The Penguins are yet to lose at home with a 5-0-1 record and would like to get a 'W' after losing the last two.
TIP: Pittsburgh Penguins to win - $1.47 at Sportsbet
Arizona Coyotes at Winnipeg Jets (12.00pm AEDST)
Arizona are last in the league and will try and get just their third win of the year. They met with Winnipeg less an a week ago and lost that contest 4-1 in a one sided battle. The Coyotes have lost four straight and would like goalie Antti Raanta to be on his game as he takes on a team with one of the best offense in the league.
The Jets will start one of the best goalies in the league in Connor Hellebuyck as he tries to pick up his ninth win of the season. The Jets are having a great year so far, ranked second in the Central Division and are hurting teams within the blue line ranking tenth in the league for scoring goals. Mark Scheifele and Blake Wheeler are a duo not to mess with, together they have a combined 39 points this season and are helping the Jets create this deadly offense.
TIP: Winnipeg Jets to win - $1.47 at Sportsbet
_ _ _
Where to bet on the NHL in Australia
Here are some great Australian sports betting sites to bet on the NHL!
Ladbrokes are one of the better punting sites in Australia, so get an account today and also score a $500 sign-up bonus!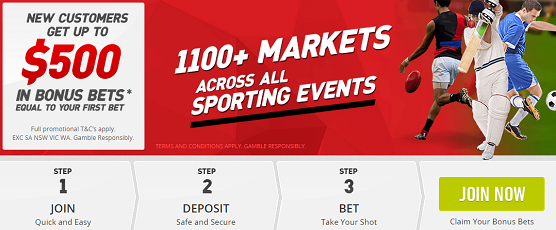 TopBetta are one of the better punting sites in Australia, they offer great racing and sports markets as well as the penomenon of tournament betting! So click to get an account today and also score a $250 sign-up bonus!

If you don't have a Sportsbet account it's better late than never, so why not sign-up to Sportsbet today and get involved in a $501 bonus!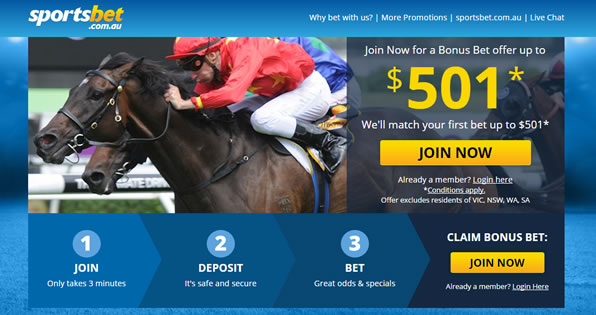 Make sure to read full terms and conditions of any betting promotion before placing any bets - bonuses may not be available to residents of all states.
*Excludes SA, NSW, WA & VIC
Always Gamble Responsibly.