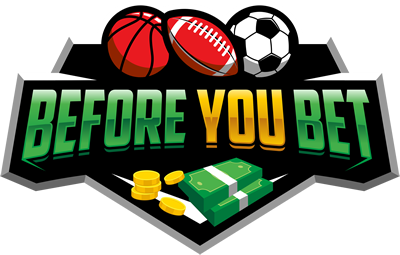 2017-18 NBA Betting Tips: Thursday, 11th January Games
Wed, 10/01/2018 - 2:50pm, admin

Another good day of NBA betting on Tuesday improved our record to 8/9 over the last three slates. We'll look to continue our hot run of form as we take a look at some of the key games in the NBA's massive 11 game slate this Thursday, the 11th of January.
Portland Trailblazers at Houston Rockets (12pm AEDT)
The Rockets wil be fresh of a days rest at home here as they take on the Trailblazers, who will be on the second game of a back to back and a four game road trip. The Blazers won their first game of the road trip on Wednesday against the Thunder as star shooting guard CJ McCollum put up 27 points to help Portland to an 11 point win. After a season littered with injury concerns, the Trailblazers are now battling a niggle to starting point guard Damian Lillard, who could miss Thursday's game with a calf injury.
They'll face the Rockets Thursday, who are still without James Harden for the next week at least. The Rockets have won two out of the four games they have played without Harden so far, although one of those losses game at the hands of the Warriors. Chris Paul has been great at being the main distributer in Harden's absence, averaging 11 assists over the four games.
Whether the Rockets win without Harden is really decided by whether their three point shot is falling on a night to night basis. They hit 20/54 from downtown against the Bulls in their win on Wednesday but went just 15/47 in a loss to the Pistons two days earlier. Portland are a top half team in the league against defending the three, but on the 2nd day of a road back to back, it's hard to back them to win here, but a 9 point line for a Harden-less Houston team is too much.
TIP: Portland +9 - $1.95 at Sportsbet

New Orleans Pelicans at Memphis Grizzlies (12pm AEDT)
We can only imagine that the reason the Grizzlies are only 1 point underdogs here is the potential for Pelicans star forward Anthony Davis to miss the game through an ankle injury. Regardless, the Grizzlies have lost 7 of their last 10 games and have the third worst record in the NBA. Star point guard Mike Conley remains on the sidelines with an Achilles injury while Chandler Parsons continues to be the most injury prone player in the league.
The Pelicans have started to find their groove and now sit 8th in the Western Conference after an inconsistent start. They might be without Davis for this game but DeMarcus Cousins is playing at an all NBA level and guards Jrue Holliday and Rajon Rondo have really improved their game over the last month.
There's still a slim chance that Davis does indeed play in this game, which should swing the line a few more points in the Pelicans favour, however, even without him we are very interested in the Pelicans to win this game.
TIP: New Orleans to win - $1.88 at Ladbrokes
Oklahoma City Thunder at Minnesota Timberwolves (12pm AEDT)
Minnesota are a few days removed from a monster 28-point win over Cleveland at home and will be looking to back it up here by taking another scalp in the Thunder. The Thunder will be on the 2nd night of a back to back here, but luckily have a near completely clean bill of health. The Timberwolves will be without Jeff Teague, but have been managing fine in his absence, winning four of their last seven games.
After the Thunder seemed to have finaly found some harmony amoungst the star studded line-up, with two losses in a row to the Suns and the Blazers, things might have begun to unravel again. The Thunder have an 8-12 record away from home this season while the Target Centre has proved to be a near fortress for the Wolves as they boast the fourth best home record in the league at 15-6.
The Wolves start as 4 point favourites here the Oklahoma City Thunder have an abysmal 15-25-1 record against the spread this year, which is the third worst in the league. Combine that with the fact that they are on the second night of a back to back and away from home, we think the Wolves cover here.
TIP: Minnesota -4 - $1.95 at Sportsbet
_ _ _
Where to bet in Australia
Here are some great Australian sports betting sites where you can bet on a range of sports and racing markets!
CrownBet have a huge range of sports betting markets and promotions, and new customers can enjoy a fantastic first deposit bonus of up to $100! Join CrownBet today!

Spread betting is a new concept to Australia, and the only place you can try it out is at PointsBet. With spread betting, every point matters, as you can live every moment of a range of Australian sports and racing markets.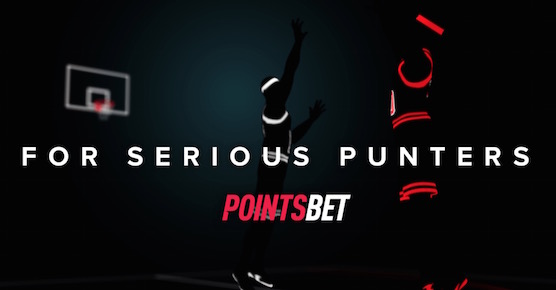 Palmerbet also present a wide range of sports betting markets and if you sign up through Before You Bet today you can score a massive $500 first deposit sign up bonus!

One is Australia's emerging sportsbooks, TopBetta offer a great range of sports betting markets, promotions and fantasy betting tournaments. New players can also enjoy a great $250 first deposit bonus!

Make sure to read full terms and conditions of any betting promotion before placing any bets - bonuses may not be available to residents of all states.
Always Gamble Responsibly.