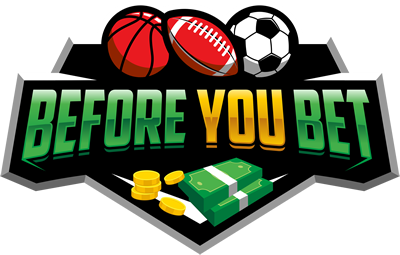 2017-18 NBA Betting Tips: Saturday, 10th February Games
Fri, 09/02/2018 - 5:06pm, admin

We had a good day in our NBA betting tips on Thursday as we hit on two of three bets. We'll be looking to go one better as we take a look at some of the key games in this Saturday, the 10th of February's 9 game NBA slate and give our tips below.
2017-18 NBA Preview & Betting Tips for Saturday, 10th

February
Los Angeles Clippers at Detroit Pistons (11am AEDT)
Former LA star Blake Griffin will face his old team for the first time since being traded to Detroit a few weeks ago. The Pistons have won all four games with Griffin in the line-up, extending their winning streak to five games ahead of Saturday's home game against the Clippers. The frontcourt duo of Griffin and Andre Drummond provides a perfect mix of dynamic offence and defence and they have complimented each other perfectly thus far.
There were rumours that the Clippers would also look to shop centre DeAndre Jordan before the trade deadline, however, no such deal was made, and the one time all-star remains as the centrepiece of the team moving forward. Surprisingly, the Clippers have won two of their three games since Griffin exited, with the likes of Tobias Harris and Danilo Gallinari providing great offence in Griffin's absence.
Tough game to call here. The Clippers offence has actually looked better since Griffin's departure, with Harris, Gallinari and Lou Williams all chipping in. However, Detroit boast a great defence and will be at home for this clash, where they have an 18-10 record so far this season. We like the Pistons to cover a small line here.
TIP: Detroit -3.5 - $1.95 at Sportsbet

Indiana Pacers at Boston Celtics (11.30am AEDT)
The Celtics were able to narrowly escape with an overtime win against the Wizards on Friday, and will play the second game of the back to back against Indiana on Saturday. Kyrie Irving was great in the win over Washington, dropping 28 points and 6 assists as the Celtics moved to 40-16 on the season, which is good for the best record in the Eastern Conference.
The Pacers will come into this match with a full three days off after their game against the Pelicans scheduled for Thursday was postponed because of a leak in the stadium roof. It means the pacers will be fully fresh for the game against the Celtics, and they will go in with a fairly healthy roster, with only Darren Collison missing from the regular playing squad.
The Celtics start as four point favourites here. But just a day after a tough overtime game against the Wizards, and with the Pacers having a full three days off, fatigue could play apart here. The Celtics are at home where they are 21-8 so far this season, but we think they drop this game to the fired up Pacers.
TIP: Indiana Pacers to win - $2.45 at Ladbrokes
Denver Nuggets at Houston Rockets (12pm AEDT)
The Nuggets have won their last three games and six of their last 10 but will get a massive test this Saturday as they face the red hot Rockets, who have won six in a row and dropped just one of their last 10 games. The Rockets will welcome the return home after four game road trip that saw them win all four games in dominant fashion.
Denver are still without star forward Paul Millsap, who has missed the majority of the season with a wrist injury. But their young backcourt contingent of Will Barton, Gary Harris and Jamal Murray have been putting up great numbers in Denver's current winning streak. The trade of Emmanuel Mudiay to the Knicks shouldn't affect their rotation a whole lot, so expect it to be business as usual here.
Tough game for the Nuggets here. The Rockets have a 20-6 record at home throughout the season so far and have looked virtually unbeatable over the last month. The line is currently at 7.5 in favour of the Rockets and we think with their dynamic offence they should be able to cover that.