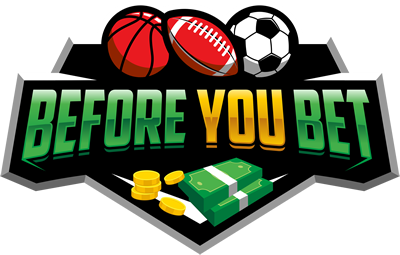 2017-18 EPL: Week 5 Preview & Betting Tips
Wed, 13/09/2017 - 2:08pm, SundayLeagueShark

Another horror week in EPL betting tips saw us hit on just 1/5 bets over the weekend. It's been a tough few weeks for EPL punters but we are hoping after four games some consistency starts to work its way into the season and we can get back on track. Our current winning record sits at 40% and 3.77 total units lost.
EPL Week 5 Betting Tips
Bournemouth vs Brighton & Hove Albion (Saturday 5am AEST)
Bournemouth are yet to register a win in the 2017 EPL season so far but they'll get a great chance this weekend at home against the Seagulls. Brighton picked up their first win of the season on the weekend, downing West Brom at home 3-1 but have looked a step behind the pace in their other three games so far this season.
Bournemouth have scored just one goal throughout their four games on the season so far but have had one of the harder starts to the season, facing Arsenal and Manchester City in the last two weeks. Brighton have been outplayed in most of their matches barring the win over West Brom on the weekend and if not for an early red card to Watford in their Week 3 clash, they would likely be 1-0-3 at the moment.
Bournemouth will want to get a win on the board as just one of two teams with 0 points on the season and a home game against a promoted side is the perfect opportunity.
TIP: Bournemouth to win - $2.10 at Sportsbet (1.5 units)

Crystal Palace vs Southampton (Saturday 9.30pm AEST)
The only other team yet to register a point this season is Crystal Palace. Not only are they yet to secure a point but they are yet to find the back of the net, having played four games and allowed seven goals. They face Southampton this weekend, who suffered a surprise upset to Watford at home on the weekend.
Southampton have been solid on the season so far, drawing to Swansea in Week 1 and defeating West Ham in Week 2, albeit against 10 men. They definitely haven't looked like the top seven contenders that they have been in previous years but given Crystal Palace's current form there is some decent value for the Saints.
Bournemouth have been particularly eaky in defence this season, allowing eight goals through their four games so far and odds are they will score at least one sooner or later. We think the over on total goals is a solid bet here.
TIP: Total goals OVER 2.5 - $2.20 at bet365 (1 unit)
Huddersfield vs Leicester (Sunday 12am AEST)
After strong performances in the first three rounds, Huddersfield came undone against West Ham on Tuesday morning, going down 2-0 away from home. Their start to the season should hold them in good stead to avoid relegation but now starts the difficult part of their draw with Leicester, Tottenham and Manchester United in the next five weeks.
Leicester have had a horror run to start the season, having to face off against Arsenal, Manchester United and Chelsea in their first four games. They have been competitive in all three matches, however, putting up a combined four goals through the three games. Their remaining match was a 2-0 win over Brighton & Hove Albion.
The 1-0-3 start to the season has boosted their odds to $2.50 for this match which we think is great value given the opposition they've had to play to start the season.
TIP: Leicester to win - $2.50 at Sportsbet (1 unit)

Chelsea vs Arsenal (Sunday 10.30pm AEST)
The game of the round sees Chelsea host Arsenal at Stamford Bridge on Sunday night. Chelsea have been fantastic in the opening rounds, winning their last three games after an unfortunate start to the season. Arsenal on the other hand have had a less than desirable start with two wins and two losses featuring a 4-0 drubbing at the hands of Liverpool two weeks ago.
Chelsea have had the wood over Arsenal in recent history, having only lost two of their last 12 encounters including that memorable 6-0 win back in 2014. Chelsea have a Champions League match Tuesday morning but will luckily get to play it at Stamford Bridge, which should reduce the fatigue factor.
Stamford Bridge has been a fortress for the Blues over the last few years, they lost just two games there all last season and they have been particularly dominant over Arsenal there. We like them to earn the victory here.
TIP: Chelsea to win - $1.80 at Ladbrokes (1.5 units)
Manchester United vs Everton (Monday 1am AEST)
Another great matchup to close out the round sees the red hot Manchester United host Everton on Monday morning. Man U had the difficult task of travelling to Stoke on the weekend and managed to come away with a 2-2 draw, taking their season record to 3-1-0. Everton suffered their second loss in a row on the weekend, going down 3-0 to Tottenham.
The Toffees have had a difficult run to open the season, having to play Manchester City, Chelsea, Tottenham and Manchester United in the first five games of the season. Their run gets significantly easier after this matchup so if they can escape Old Trafford with a draw they will probably be happy.
Manchester's offence has been deadly through their four games, netting 12 goals, good for the most in the league. Everton on the other hand have only scored two through their four games and have looked shaky going forward without Romelu Lukaku. Man U are yet to concede a goal at home and we think it remains that way here.
TIP: Manchester United to win to nil - $2.10 at Ladbrokes (1 unit)
_ _ _
Where to bet on the EPL in Australia
Here are some great Australian sports betting sites to bet on the EPL!
If you don't have a Sportsbet account it's better late than never, so why not sign-up to Sportsbet today and get involved in a $501 bonus!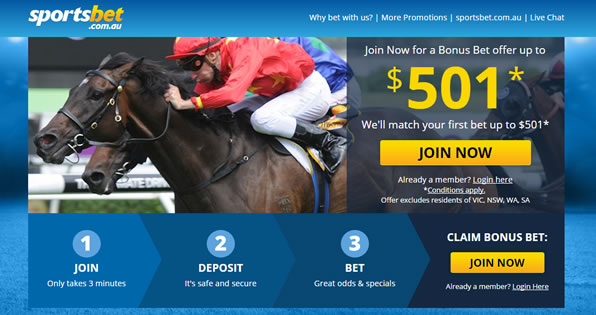 TopBetta are one of the better punting sites in Australia, they offer great racing and sports markets as well as the penomenon of tournament betting! So click to get an account today and also score a $250 sign-up bonus!

Ladbrokes are one of the better punting sites in Australia, so get an account today and also score a $500 sign-up bonus!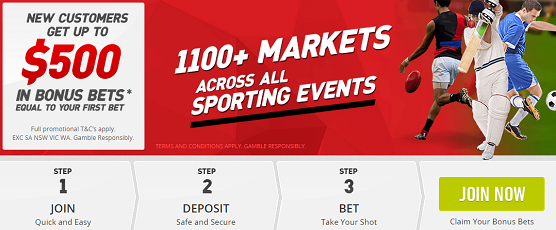 Make sure to read full terms and conditions of any betting promotion before placing any bets - bonuses may not be available to residents of all states.
*Excludes SA, NSW, WA & VIC
Always Gamble Responsibly.